NEW BUSINESS ALERT!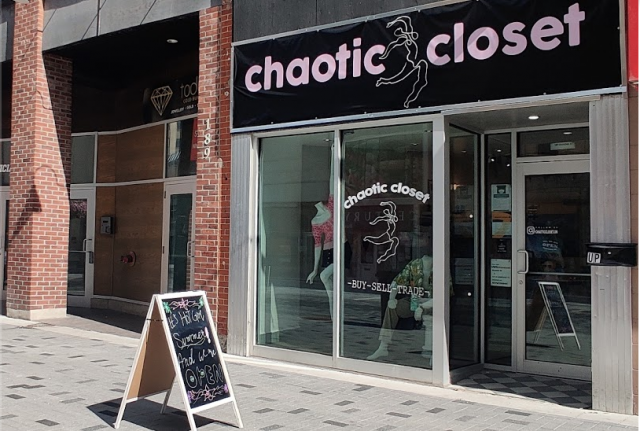 Chaotic Closet at 187 Dundas Place has officially opened! This storefront is a vintage clothing store which also sells Y2K and Modern threads. If you are looking to swap out your closet for the summer, they have a Buy-Sell-Trade counter as well.
If you spend $75+ in store you qualify for a free Photoshoot (more details available in store) and Fanshawe and Western students receive a 5% discount with valid student cards. Stop by and check out this new business for yourself!
---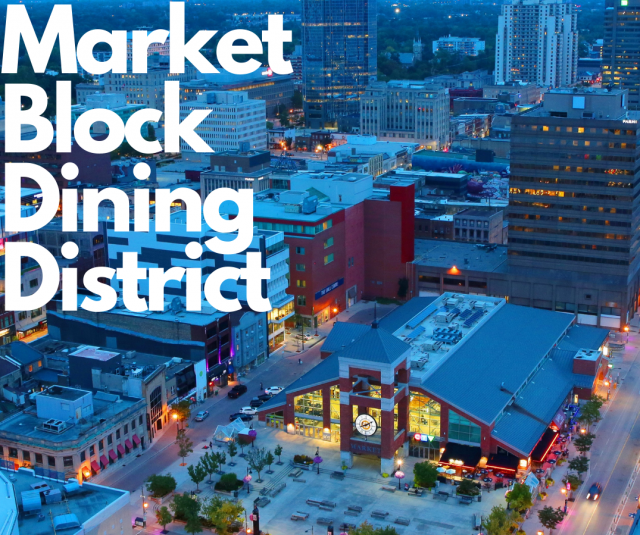 Market Block Dining District
(July & August)
Mark your calendars and plan to be a part of the Market Block Dining District this summer at the Covent Garden Market!
Every Friday and Saturday night in July and August the Market Square will open up as a dining district. This means you can bring in any takeout food from Downtown restaurants (or have it delivered there) and enjoy the summer air and the live entertainment. This patio will also be licensed and drinks available for purchase! Stop by any Friday or Saturday from 4pm-10pm this summer and take part in this fun, new experience in Downtown London!
This event has been made possible thanks to Covent Garden Market, Downtown London and the City of London.
---
Happy 20th Anniversary!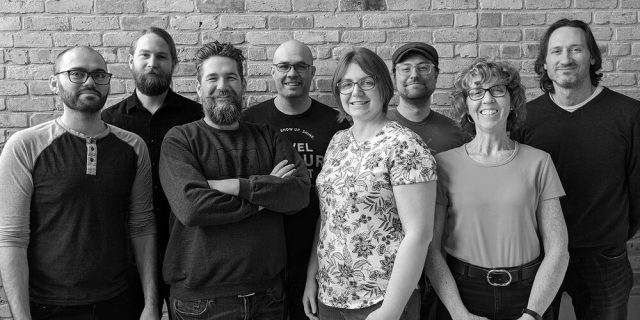 rTraction Canada, Inc. is celebrating the 20th anniversary of its founding in 2001. A regional leader in digital services with a purpose, rTraction is a certified B Corporation and the oldest digital agency in London!
rTraction has been working alongside social purpose organizations for two decades, helping those that do good by offering strategies for improved community outcomes and providing technical support and solutions. Happy Anniversary to you and your team – here's to 20 more!
---
Salons are Officially Open as of July 3rd!
ATTN Long Haired Londoners!
Hair Salons, Tattoo Parlours, and Personal Care Services are once again open in Downtown London! As of June 30th, the provincial guidelines allow these businesses to open at 25% capacity with masks worn at all times. Book as soon as you can to show your support and let our downtown businesses know we have been missing them!
Pictured Above L to R: Marcello's Barbershop, Studio H, WabiSabi Hair and Body.
---
Upcoming Events in July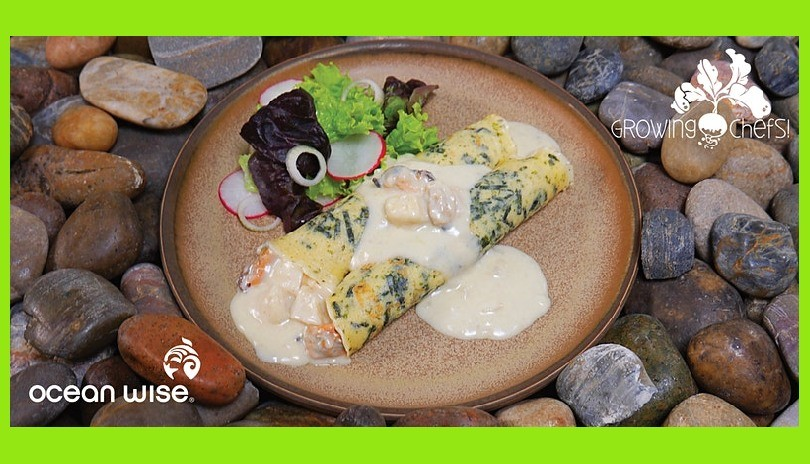 July 8: Growing Chefs! "Waves of Change" Cooking Class
In this virtual cooking class, Ontario's own Chef Ryan Wishak as he leads you through a family-friendly seafood recipe. You will learn how the seafood in this recipe will actively clean our oceans and improve our ecosystems!
---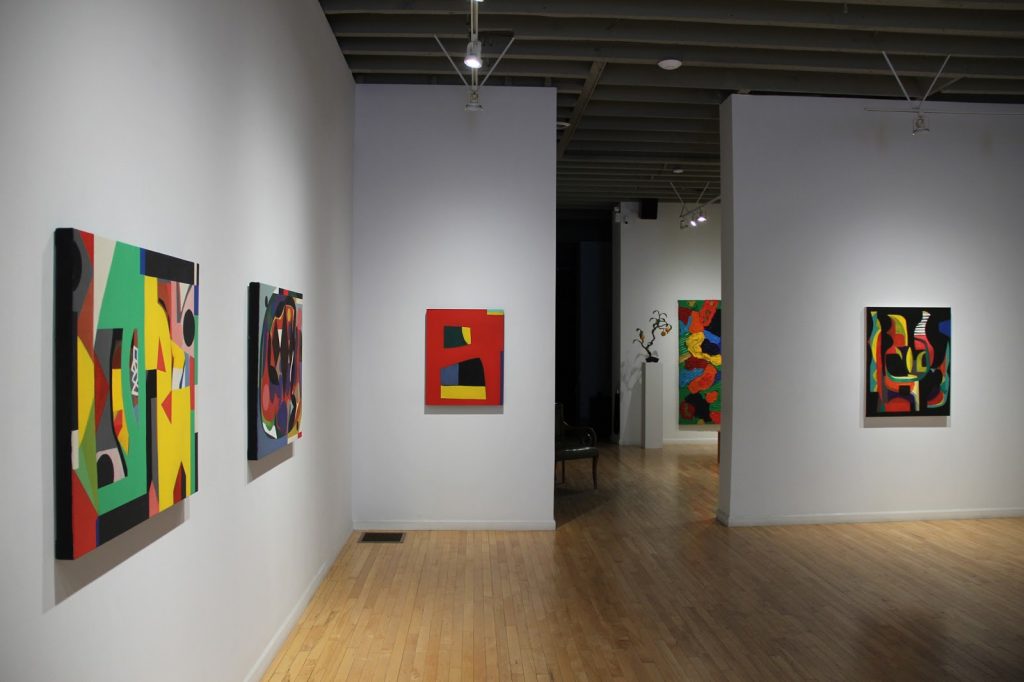 July 15 – 24: "Confluence" at Michael Gibson Gallery
Calgary artist, Mark Dicey will have his second solo exhibition at the Michael Gibson Gallery. These pieces are bold, colourful abstract paintings. Dicey's artwork is an intuitive, interactive performance where he balances free flowing shapes with colourful, hard edged abstraction.
---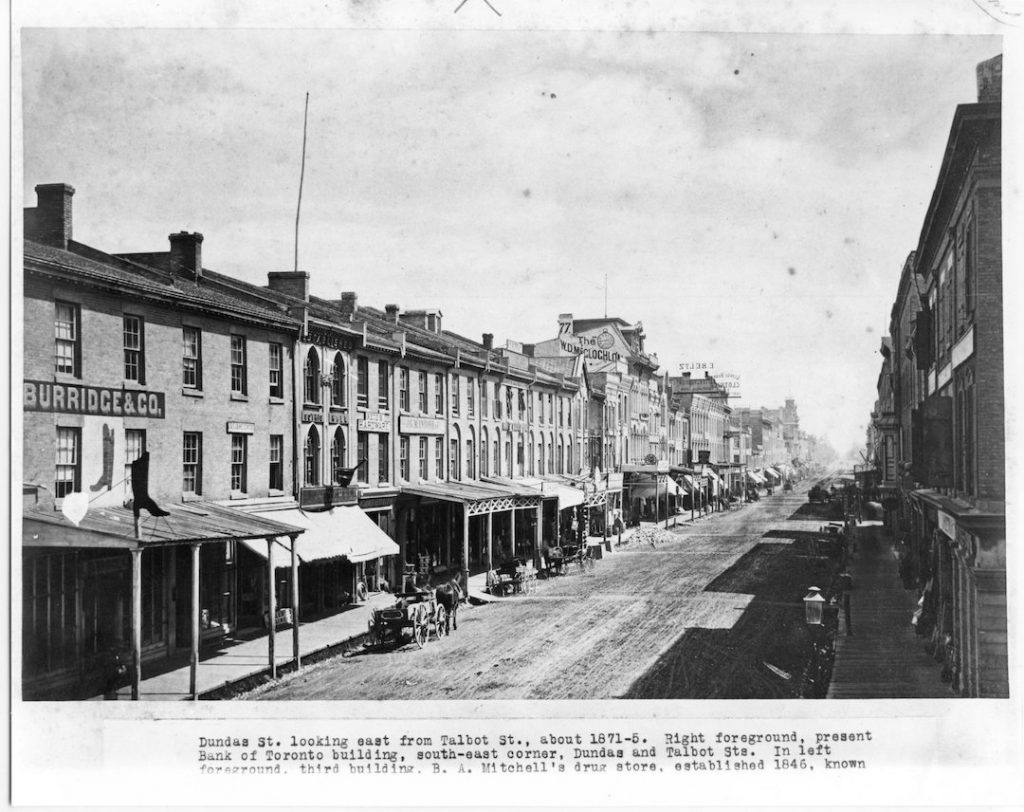 July 10: History Walks with Museum London
Museum London is bringing back our beloved architecture and culture walks with old favourites and three brand new routes! Walks run twice each Saturday at 10:30 am and 1:00 pm. Cost: $10-$15 per person early bird rate by 4pm Wednesday the week of your walk, $15 per person Wednesday night to Saturday the week of your walk.
---

July 8: TD Sunfest Connected
From July 8 – July 11, TD Sunfest will go virtual for its second summer! This event will include approximately 25 top international and national world music & jazz ensembles. These performances can be watched on various online platforms, such as Sunfest's Facebook and YouTube channels.
---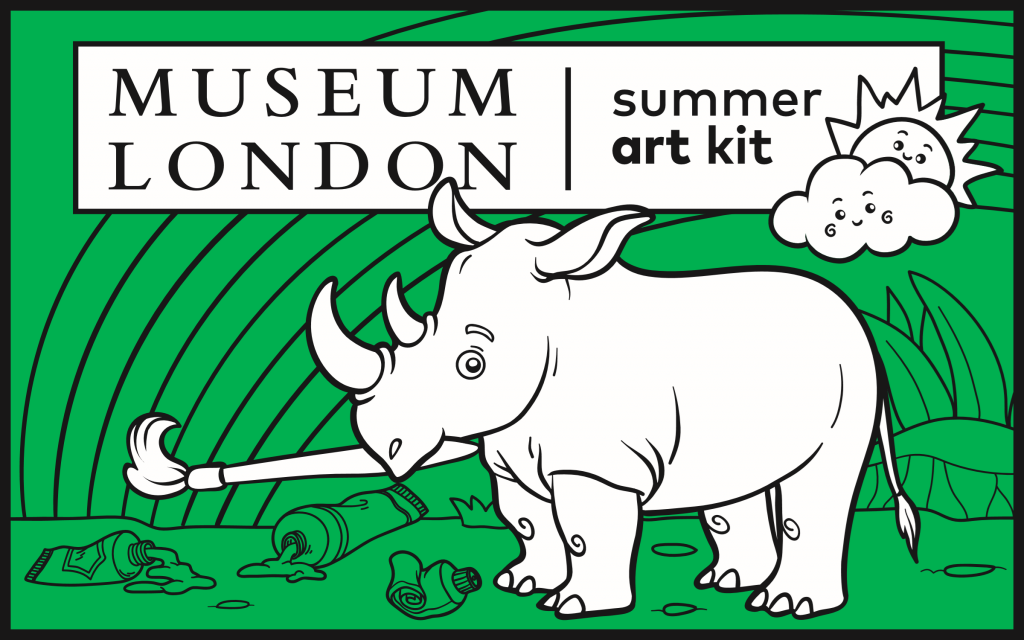 All Summer: Museum London Summer Art Kits
Museum London has released six new Summer Art Kits filled with fun activities, written and video instructions, and the best part is that all the supplies are included! This is a fun way to inspire kids' creativity and take a well-deserved break from screen time. Activities include: glow stick art, tie-dying, papermaking and more!
---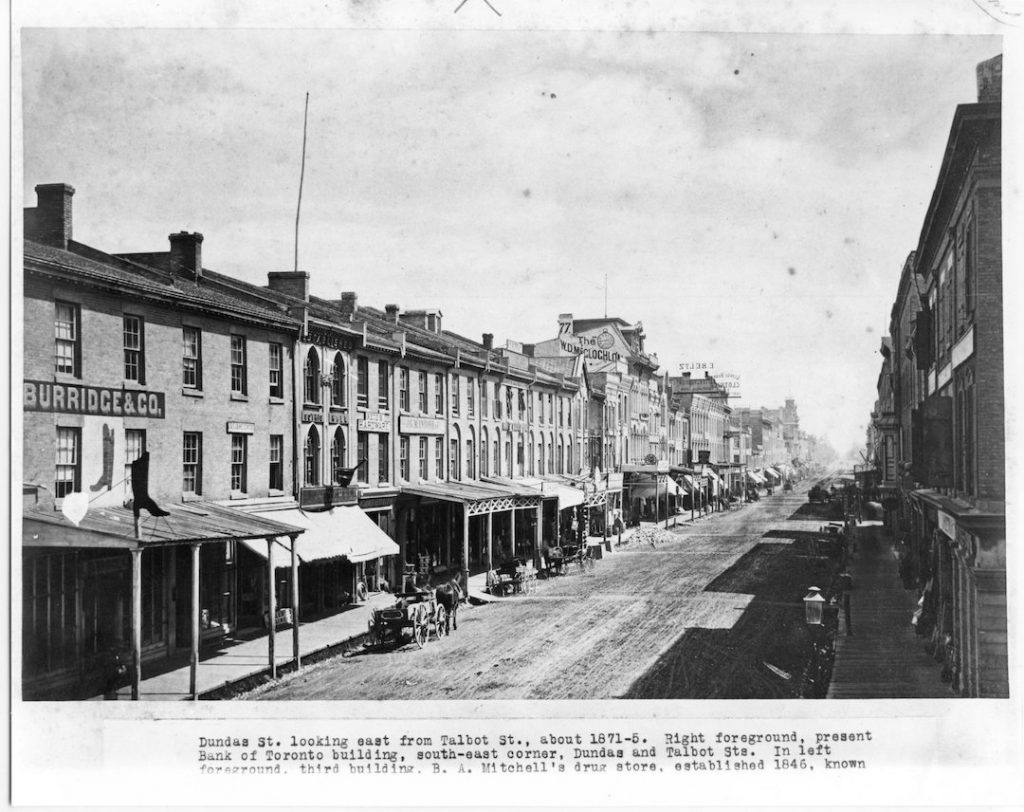 July 15: Thursday Evening Culture Walks at the Market
Introducing Thursday evening walks that end with organic beer! Thanks to the Covent Garden Market for their Thursday evening outdoor hours, Museum London, and London Brewing for organic drinks – included with your ticket! Also included: $20 Downtown Dollars to spend at a business of your choice. Walks begin Thursdays, July 15 at 5:30 pm for $20.
---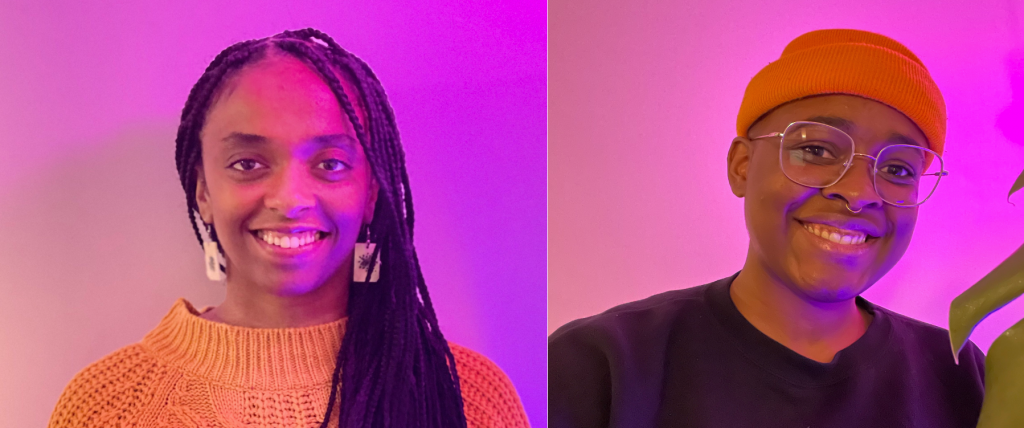 July 24: The Exchange with Plump! and the London Public Library
The Exchange is a multi-media sharing circle hosted by Harina and Alecia from Plump! It's a gathering where community members feel inspired, connected, and affirmed. Each participant shares their insights by showcasing their own selections relating to the theme.
Theme: Celebration through Music.
---
Community News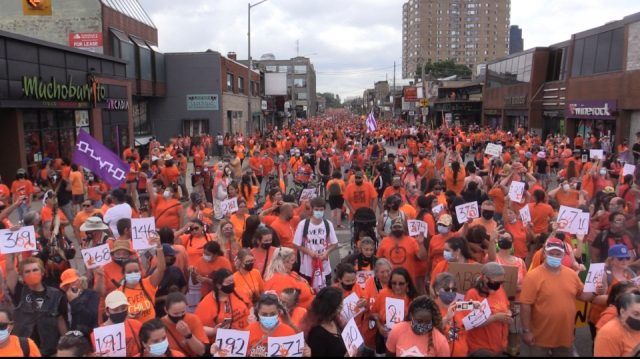 Turtle Island Healing Walk
On July 1st, thousands of Londoners participated in the Turtle Island Healing Walk. The event was held to honour Indigenous lives lost to residential school systems. Members of area First Nation communities and allies met at Victoria Park and marched through downtown London, standing collected for speeches, songs, dance, and moments of silence and reflection. This was a day for London to pause, reflect, and stand in solidarity with Indigenous Peoples. Every Child Matters.
To learn more and to read the Truth and Reconciliation Act, click here.
---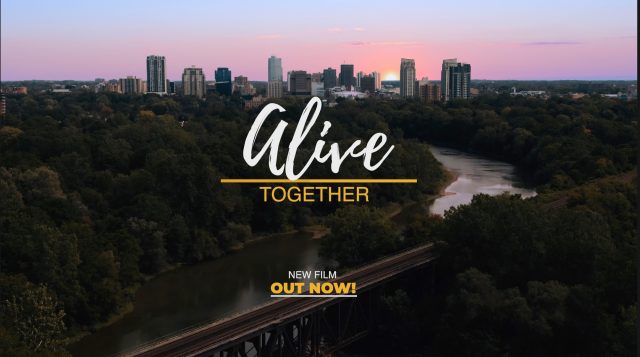 ALIVE TOGETHER
A Film Of Hope & Community in Dark Times
Alive Together is a short film by J.J. Sereday that explores the city of London during the Coronavirus pandemic. It is a sequel to his first film, Alone Together which shows the beginning of the pandemic during the months of March and April 2020. Alive Together shows London coming back together again as a community as restrictions ease.
Get ready to smile, laugh and maybe even cry!
---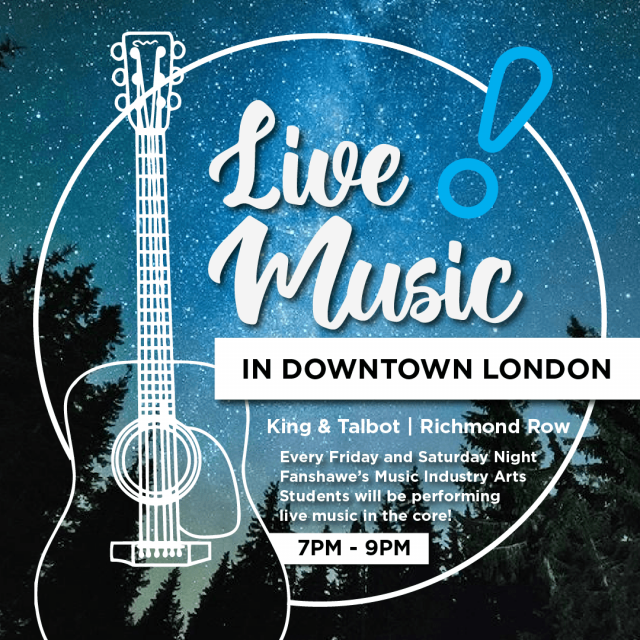 Live Music in Downtown London
Missing concerts this summer? 🎵 Now you don't have to! We have partnered with Fanshawe's Music Industry Arts students to set up live performances every Friday and Saturday night. You can find them along Richmond Row and Talbot Street from 7pm to 9pm for the month of July.
Come on out and show your support! #KeepLondonLocal
---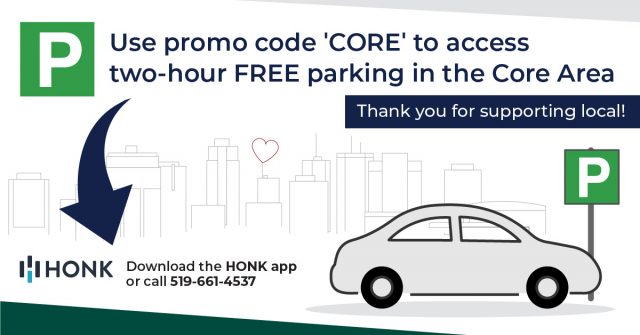 FREE CORE PARKING!
The City of London has extended the free parking program in Downtown London for the rest of the year, ending December 31, 2021.
On the HonkMobile app, Londoners can use the promo code 'CORE' to receive two hours of free parking. This is only valid for on-street and municipal parking and excludes privately managed spots.
Drivers are still able to park for free up to one hour along Dundas Place with no code required. Anyone not able to use the HonkMobile app can also phone Parking Services at 519-661-4537 to arrange the discount.

---
Downtown Difference Maker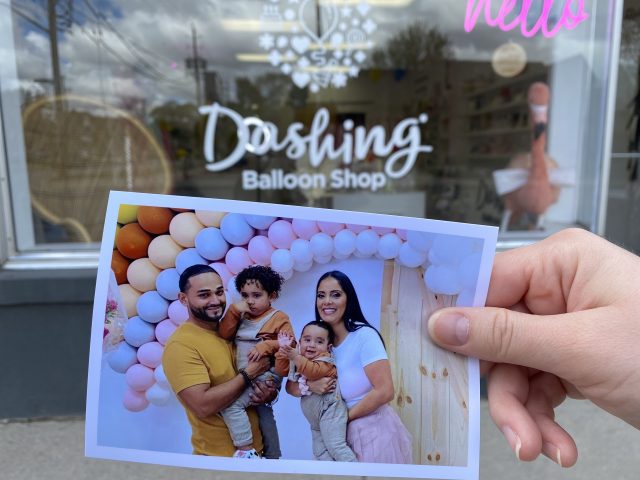 Meet Your Neighbour: Dashing Balloons Canada
Joyce & Julius came up with the concept of custom balloons three years ago. For Joyce, balloons are her passion. She pours her heart into every order she receives. "I love doing things that people have never dreamt of and never thought would be possible to make in real life." – Joyce Hinetroza, Dashing Balloons Canada
Read about this power couple here.