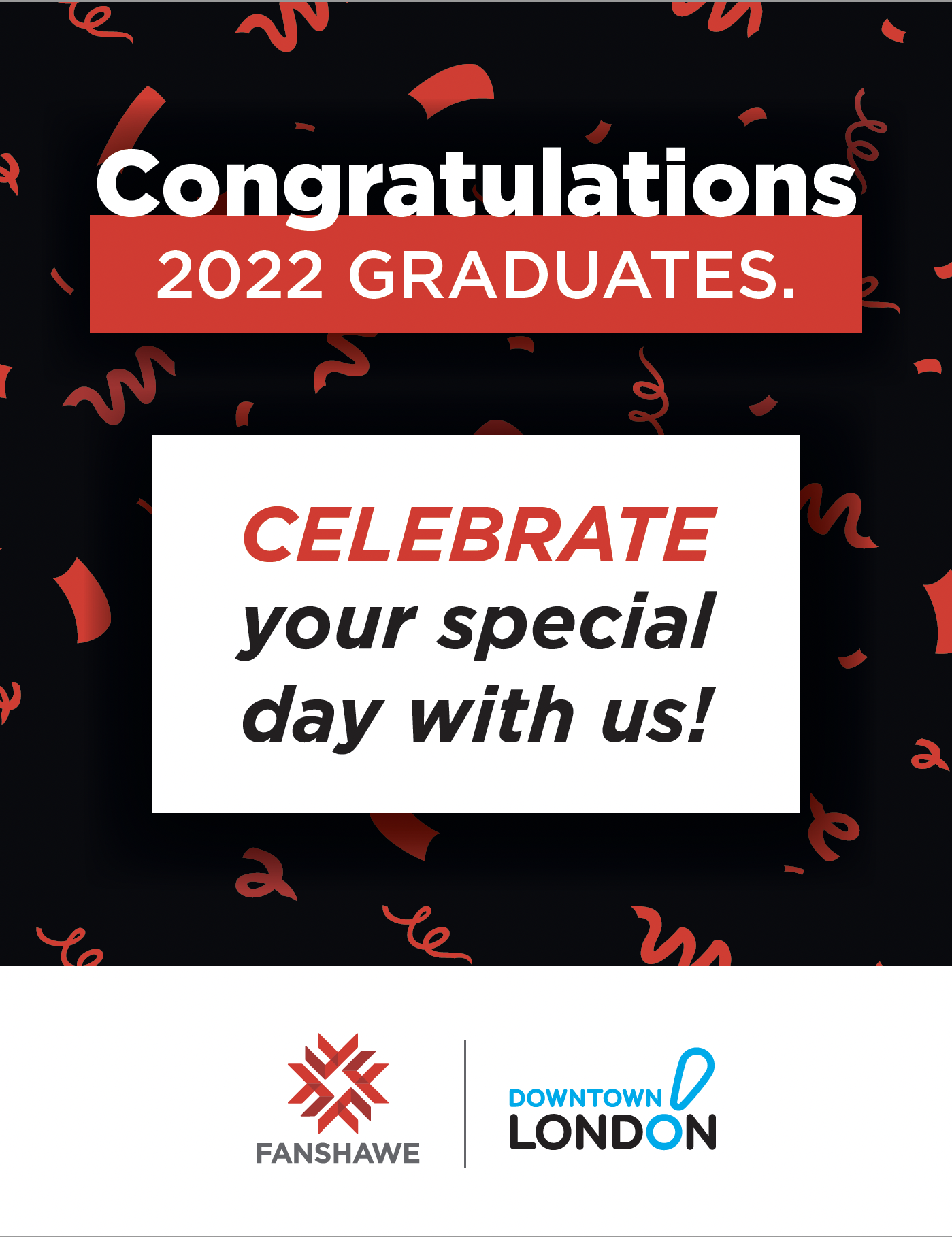 Fanshawe College: Graduation Ceremonies 2022
Fanshawe's very excited to return to in person graduations, with ceremonies scheduled downtown for the very first time at Budweiser Gardens – from Monday, June 20 to Wednesday, June 22.
The move downtown will bring the energy and excitement of as many as 7,000 graduates and their families into the heart of the city over the course of those three days. Display Fanshawe's brand colours of red, white, grey and black in your business so we can show as much support as we can for the 2022 Fanshawe Graduates. Let's get creative! Need some ideas on how you can help show your support? Reach out to activations@downtownlondon.ca for more information.
---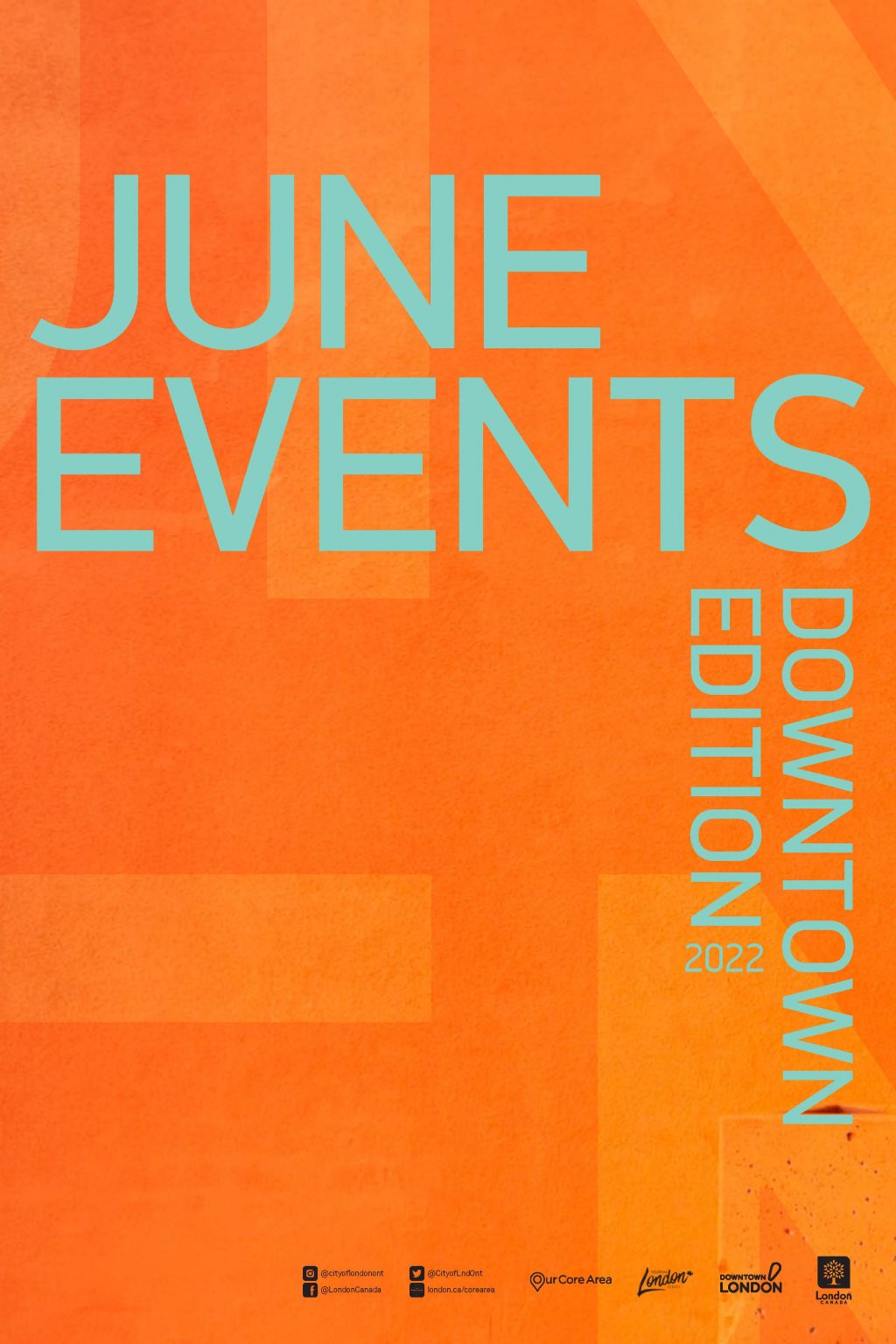 June Events Calendar
Check out all of the events happening here in
Downtown London for the month of June! Pick up a hardcopy of the Downtown Edition at the Downtown London office at 123 King Street.
---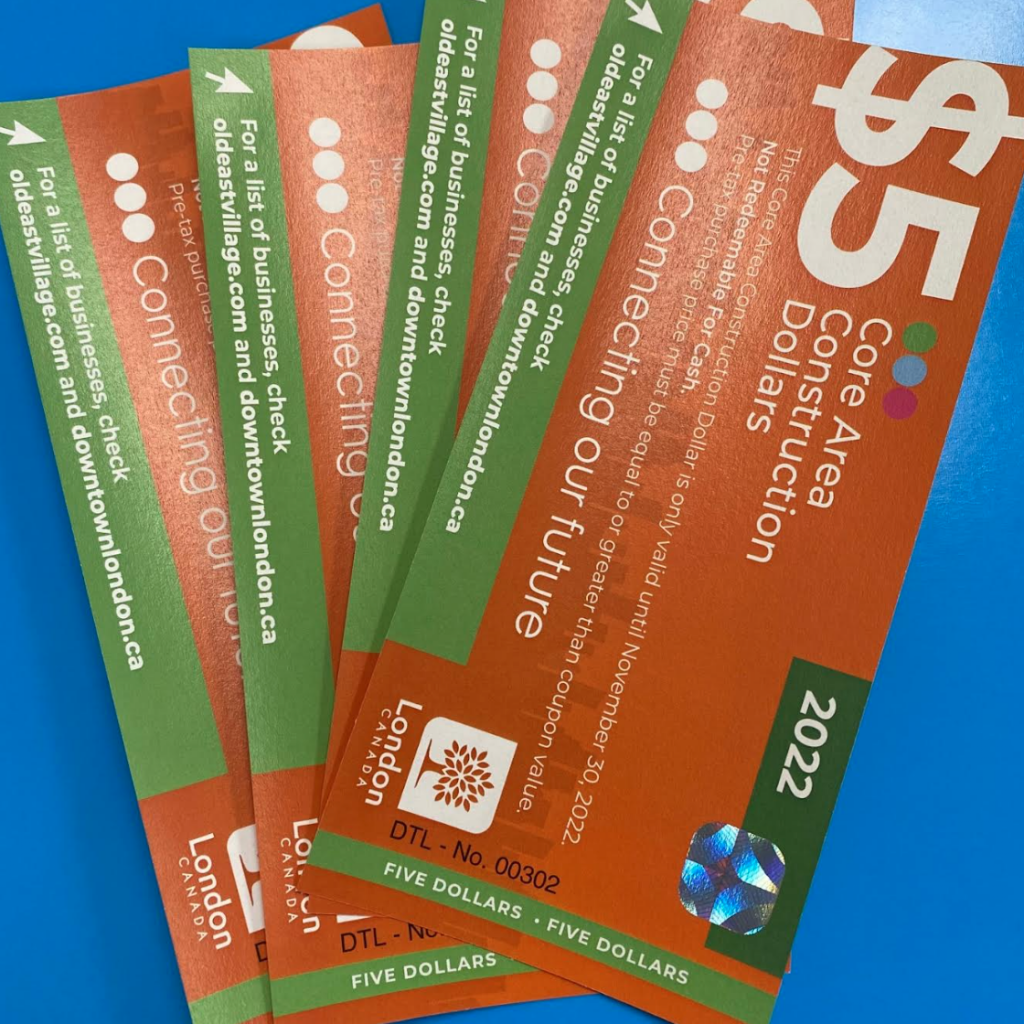 Construction dollars are back!
Starting next week, Londoners can receive Core Area Construction Dollars from the Downtown London Business Association and Old East Village BIA, as well as participating businesses, through contests, giveaways, events and promotions.
Construction Dollars are coupons in $5, $10 and $20-dollar amounts that can be redeemed at participating businesses in the core area. Businesses are reimbursed 100 percent of the value of each Construction Dollar through the Core Area Action Plan. Valid Construction Dollars are marked with the year "2022" and can be spent between now and November 30, 2022. How can businesses and customers get Construction Dollars? Construction Dollars cannot be purchased and are distributed by the Downtown London Business Association, Old East Village BIA and their merchants. Londoners are encouraged to follow the Old East Village BIA and Downtown London Business Association on social media for opportunities to win construction dollars. Businesses are encouraged to reach out to their BIA directly. More information will be provided in the coming weeks through media release, email, social media, Downtown London and the Old East Village BIA.
---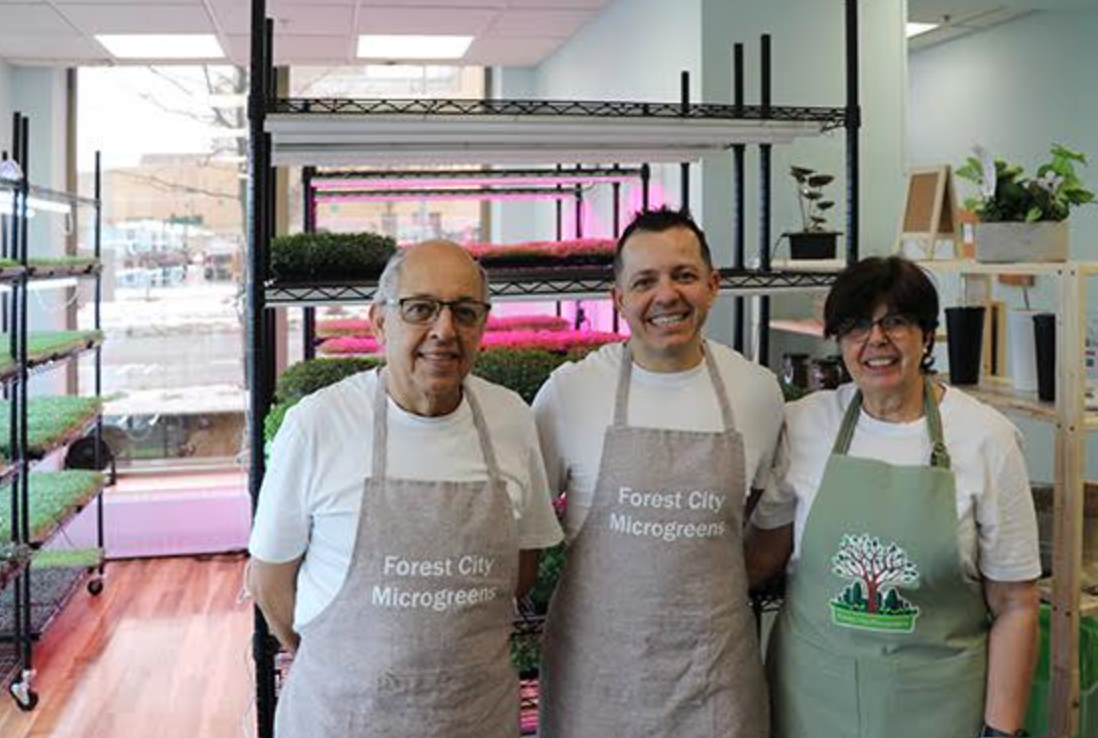 MainStreet London Information Session for New Businesses and Entrepreneurs
On Tuesday, June 21 from 7:00pm-8:30pm MainStreet London is holding a Business Information session at the Central Library (251 Dundas Street) to connect with, provide guidance to, and support people who are interested in starting their own business. New immigrants, the multicultural community, and anyone else that is interested in starting a new business is welcome.
Representatives from MainStreet, Old East Village, London Economic Development Corporation, the Small Business Centre, and the City of London will all be available to answer your questions. All of these organizations have resources to share and are ready to help you build your new business.
---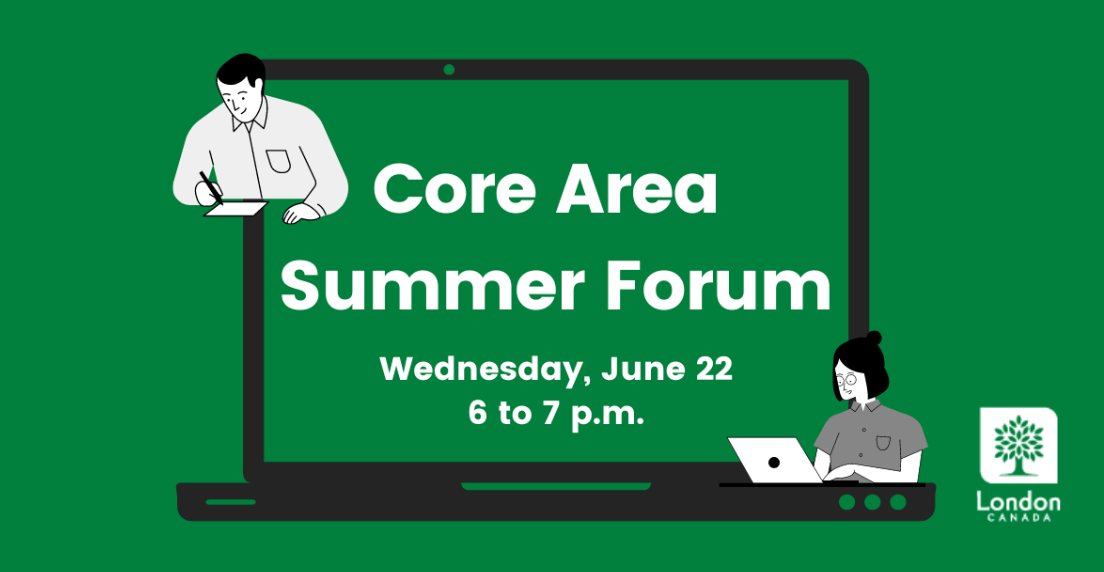 City of London Core Area Forum
On June 22 from 6 to 7 p.m, join the City of London for the Core Area Summer Forum, where City staff will provide updates related to the Core Area Action Plan and new strategies and programs coming to Old East Village and Downtown. You will also hear about actions to reduce Core Area vacancies, incentives and funding programs available to business owners, updates related to the Ambassador program and summer events and activations. Register today.
---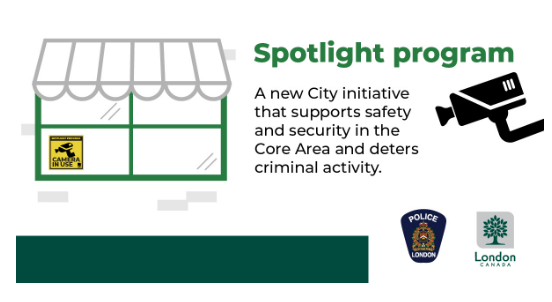 Spotlight Program
The spotlight program is a new City initiative that supports safety and security in the Core Area and deters criminal activity. Through the program businesses in the Core register to receive a Spotlight program sticker to display in their storefront window. This sticker identifies that there are cameras actively monitoring the storefront area. Learn more about the Spotlight program at London.ca/spotlight
---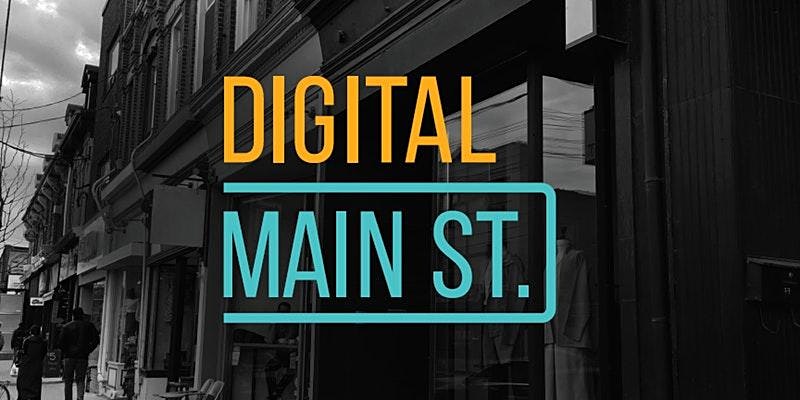 Digital Main Street Ontario Grants Program
The Digital Main Street Ontario Grants Program provides digital transformation training, consultation and guidance, and the opportunity to apply for a grant of up to $2,500! Digital Main Street provides: One-on-one assistance through the Digital Service Squad program to provide your business with free digital transformation consulting and coaching. This can include but is not limited to:
A digital assessment of your business' digital literacy
Access to a free online video-based digital transformation training program
Website – review, updating, creation, best practices
Social Media – support, best practices, advertising, and more
Technology – support and guidance for the best options of technology tools to implement for your business
Miscellaneous Digital Transformation Support: loyalty programs, point of sale systems, e-commerce, back-end business operations support (i.e. setting up QuickBooks etc.) A full list of available services can be found here.

---
Core Area Safety Audit Grant Program
The City of London has released the new Core Area Safety Audit Grant. This program is focused on assisting property owners and tenants with making safety improvements to their building — including exterior lighting, exterior security cameras, and storefront gates to close front entrance alcoves and recessed entryways when the ground floor business is closed, or the building is vacant.
The Core Area Safety Audit Grant Program helps cover a portion of the cost for making safety improvements to property. The one-time grant will cover 50% of the cost of the improvements — up to a maximum of $10,000.
Reach out to CIPincentives@london.ca to learn more about accessing this financial opportunity
---

All Are Welcome Here
The London & Middlesex Local Immigration Partnership currently has a campaign called, All Are Welcome Here. This campaign provides free lawn signs, bumper stickers and window decals that are posted around the city to promote inclusion and a welcoming spirit. You have likely seen them around! These are simple resources for businesses to post and to identify a positive reputation for themselves as a business that is a safe space for all members of our community.
---
Sharps Disposal Kits Available to Downtown London Businesses
Downtown London businesses can request a sharps disposal kit from the City to help them safely dispose of sharps on their private property. These kits include tongs, gloves, a receptacle for sharps and information on how to safely pick up sharps. With a limited supply, these kits are available on a first come, first serve basis. You can visit the Dundas Place Field House at 179 Dundas Street from Tuesday to Saturday, 9 a.m. to 5 p.m. to pick up a sharps disposal kit. You can also contact the Core Area Ambassadors by emailing corearea@london.ca or calling 519-661-2489, extension 7455 to request a sharps disposal kit be delivered to you. If needles are found on public property, please contact Dispatch at 519-661-4965. This phone line is answered 24 hours per day, 7 days per week.
---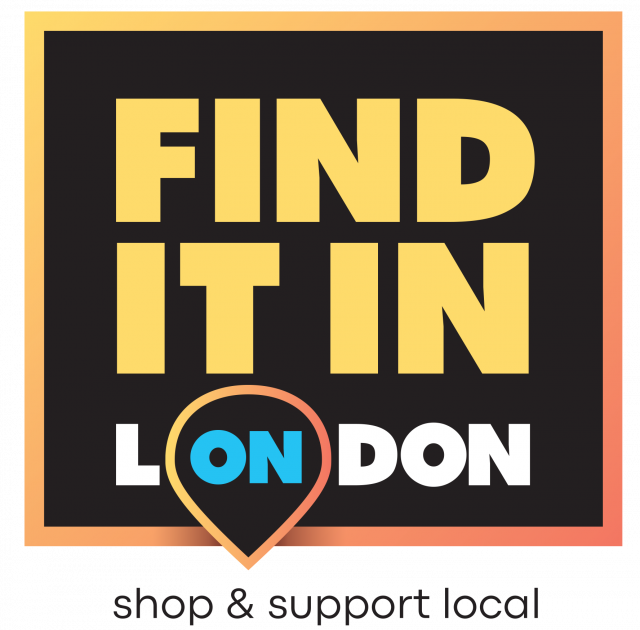 Find it in London Campaign
You're invited to join the Find it in London campaign! This city-wide effort is in collaboration with Tourism London, Argyle BIA, Old East Village BIA, Hamilton Road BIA, Hyde Park BIA, and Downtown London BIA. This campaign is to create a sense of community while also stimulating economic growth across the city for our businesses. There is no cost to your business to be involved … and there are other opportunities as well! Your business will be listed in the online business directory on the campaign's website www.finditinlondon.ca . You have the opportunity to be included in future activations that will bring customers to you!
---
Downtown Dollar Gift Cards
Downtown Dollars encourage local spending and are a great gift for the "tough to shop for" people in your life. Sign up here to receive Downtown Dollar Gift Cards as a method of payment from customers. Reach out to members@downtownlondon.ca for gift card set up and assistance!
---
Financial Assistance
Click here for information grants and loans available to small businesses.
---