Effective April 2, 2021 the Downtown London office will be closed in compliance with public health guidelines. All staff will continue to be available via phone or email during this time.
Attention Business Owners:
We want to hear from you about patios. Please complete the below survey. It will take no longer than 5 minutes.
Please complete this survey by Tuesday April 20, 2021.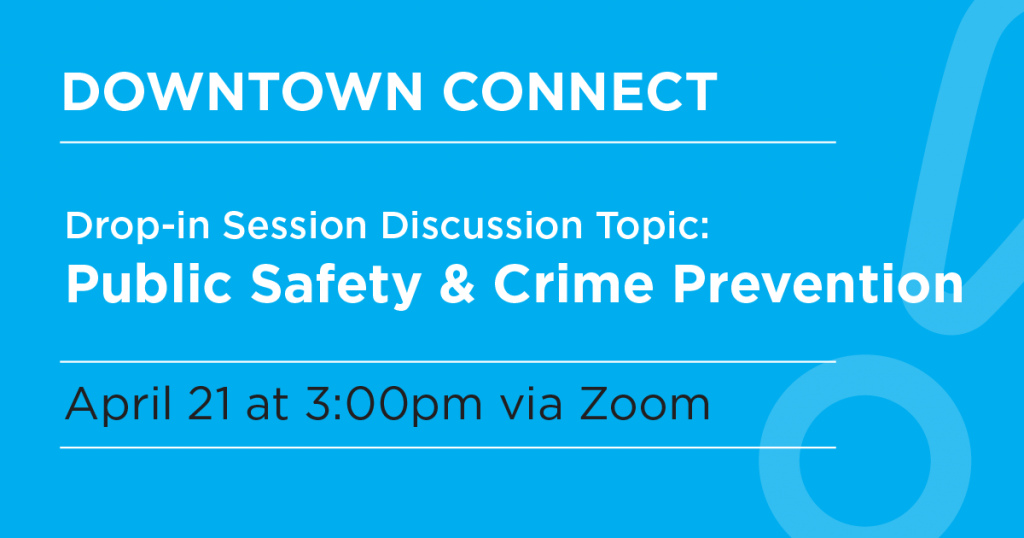 Drop In Session Discussion Topic: Public Safety & Crime Prevention
Are you looking for a space to come together and work out solutions for common business barriers? We are hosting a Downtown Connect session as an opportunity to network, talk about different solutions, and hear from industry experts. The first session on Public Safety & Crime Prevention will be held on the 21st of April at 3:00 pm via Zoom. Speakers include:
Sgt. Mike Pottruff, London Foot Patrol
Sgt. Mark McGugan, COAST – Crisis Outreach
Constable Cathy Fountain, Crime Prevention
Debbie Kramers, Coordinated Informed Response Team
Jacki Kostuk, YMCA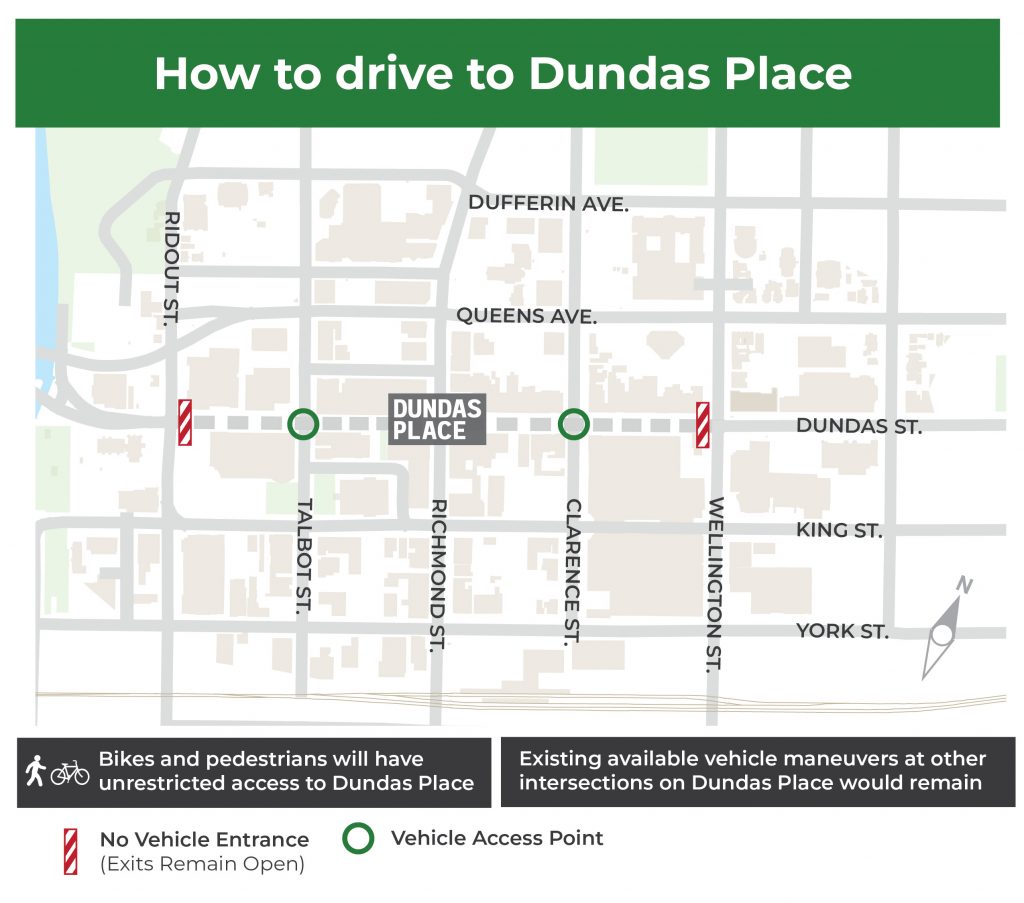 City Council has reached a decision on temporary traffic changes to Dundas Place during the 2021 Construction Season
Patio Update from the City of London
The City of London has extended temporary permissions allowing expanded outdoor patios to stay operational until December 31, 2021. This extension is designed to help you continue safely providing goods and services in the months ahead (once the current lockdown measures are no longer in place) with the same administrative requirements that were in place in 2020.
King Street Construction Update
Please click below for an update on the Downtown Loop construction impacting King Street businesses.
Looking for Financial Support?
Please download the attached guide to financial supports available to downtown business owners.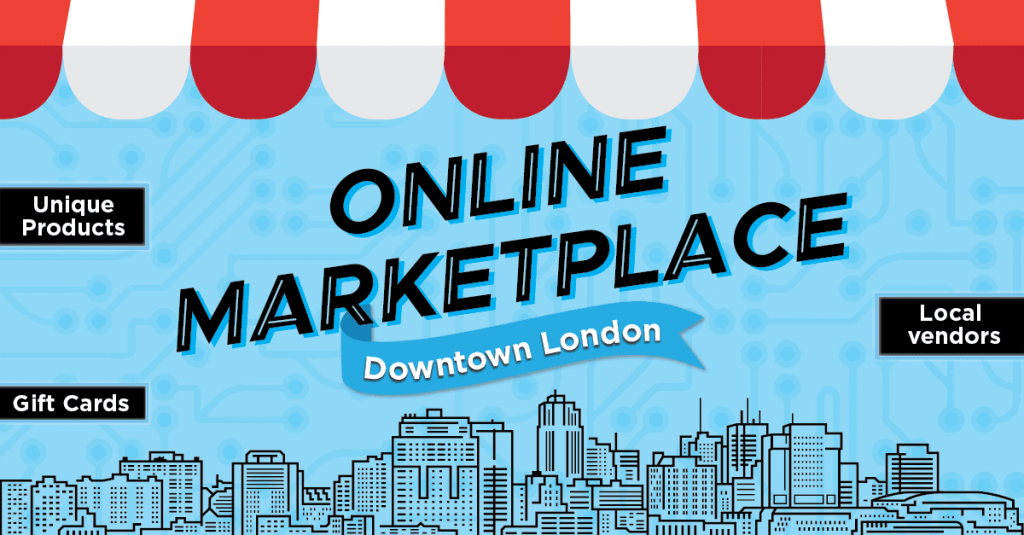 Downtown London Marketplace
E-commerce has become more and more popular in recent years, and with the unfortunate lockdown, it is more important than ever. Downtown London has built an online marketplace where downtown businesses can list their products (or gift cards!) free of charge. There is absolutely no cost to businesses to participate.
With being under a stay-at-home order, now is a great time to jump on board with the Marketplace.