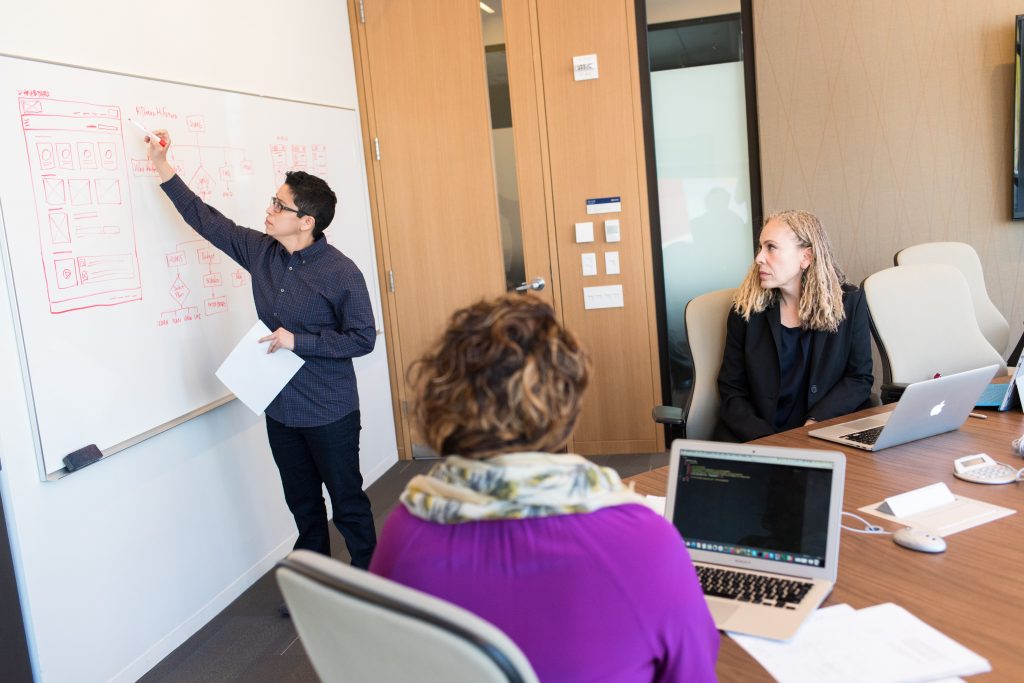 Attention: Downtown London Members
Do you operate a business or own a commercial building inside the LDBA boundary? If you would like to help shape the downtown please consider applying for our LDBA board of directors. The deadline to apply for this position is Friday, May 20th. Learn more about this position by following the link down below.
---

City of London: Notice of 24-hour-a-day Work
Crews will be working on a 24-hour schedule at Ridout Street North between Fullarton Street and Queens Avenue, starting this Monday, May 9. Day time and overnight construction operations are required to efficiently complete necessary underground drilling to install new pipes and sewers. Drilling equipment will be set up and tested on Friday, May 6 in preparation for the 24-hour-a-day work. Beginning on Monday, May 9, crews will be working on a 24-hour schedule. While most of the work will take place Monday to Friday, some work may be required on weekends for approximately two weeks. This will be taking place within the Downtown Loop construction site at Ridout Street North between Fullarton Street and Queens Avenue. Traffic conditions won't change during this work and access will continue to be maintained to residences and businesses. While this continues to be an active construction site, micro-tunnelling work may cause some noise and vibrations. Those directly impacted by the 24-hour work have been notified and the project team will continue to provide updates to keep you informed during construction.
---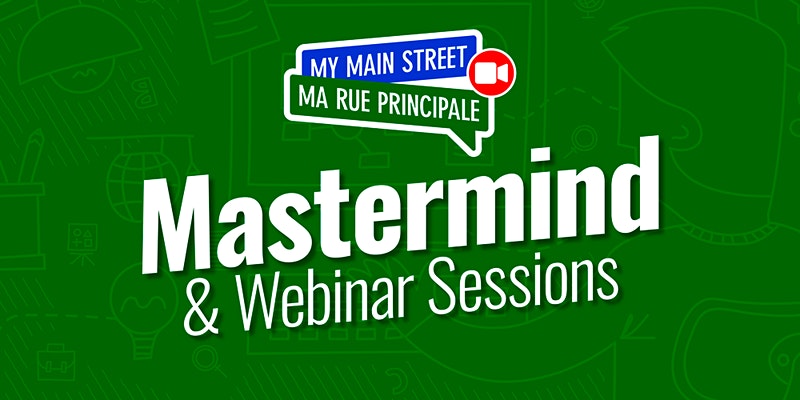 Webinar: How to Turn Your Brick-and-Mortar Store into a BrandIn this webinar, you'll learn the difference between a business and a brand, the benefits of having a brand, and how to grow your social media through brand building. This webinar will take place on Tuesday, May 10th at 2:00pm.
---
City of London: Got Game Hockey Event Road Closures
Got Game Hockey Tournament is coming to Downtown London on May 20th-22nd, 2022. Follow the link below to learn more and view images on where these road closures will be taking place.
---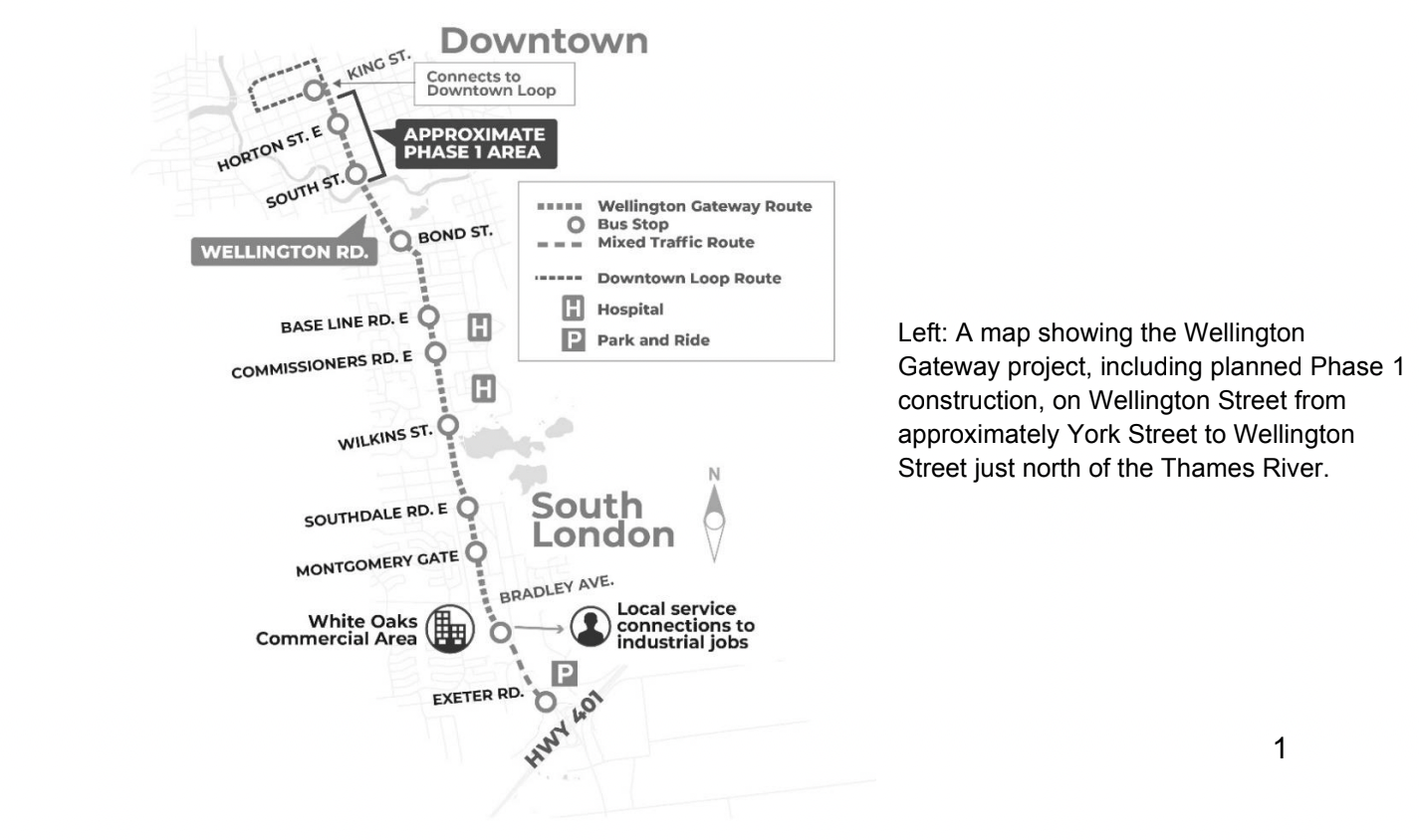 City of London: Wellington Gateway Spring 2022 Project Update
The attached letter provides information on the planned first phase of project construction, which is scheduled to begin next year (2023) on Wellington Street from approximately York Street to Wellington Street just north of the Thames River. It also provides an update on what is currently happening with the project and what to expect in coming weeks and months. In particular, community members may notice that demolition work will be completed on a number of impacted properties along the corridor over the next several years. This work – which has already begun – is necessary to prepare for Wellington Road to be widened to implement rapid transit, and in order to realign the S-curve (between Moore Street and McClary Avenue) to improve safety for all road users.
While there may be localized, short term traffic impacts related to the demolition work, there are not anticipated to be any major closures, and any residents in the immediate area who might experience noise or impacts are being notified in advance.
Please feel free to refer any questions or concerns to myself,
or to Jaden Hodgins, the City's Project Manager:
Jaden Hodgins, P. Eng.
Construction Administration Engineer, City of London
Phone: 519-661-CITY (2489) ext. 4074
Email: jhodgins@london.ca
---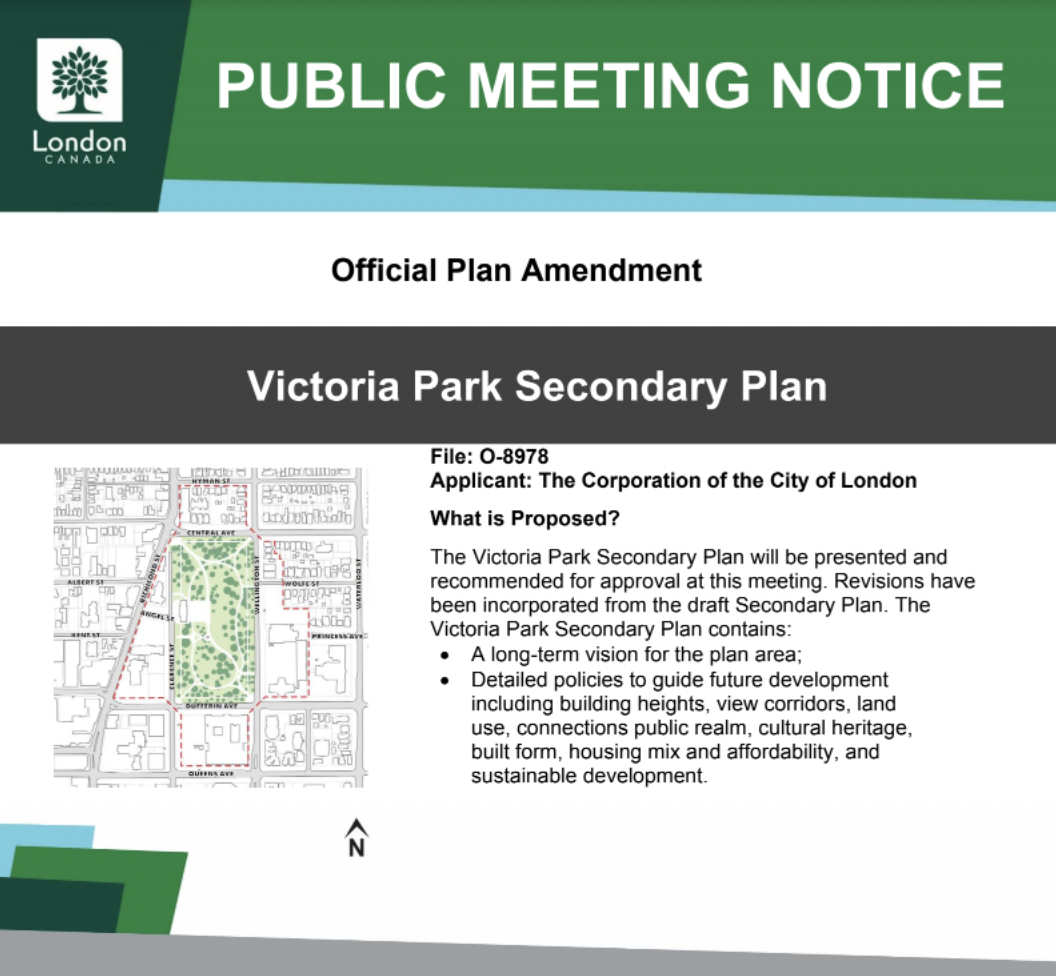 City of London: Public Meeting Notice
Further to the Notice of Application you received on January 3, 2019, and the Notice of Public Meeting you received on November 14, 2019, you are invited to a public meeting of the Planning and Environment Committee to be held:
Meeting Date and Time: Monday, May 9, 2022, no earlier than 5:00 p.m.
Meeting Location: The Planning and Environment Committee Meetings are hosted in City Hall, Council Chambers; virtual participation is also available, please see
City of London website for details.
For more information, please contact: Isaac de Ceuster at ideceust@london.ca 519-661-CITY (2489) ext. 3835 or John Fyfe-Millar at jfmillar@london.ca 519-661-CITY (2489) ext. 4013. To read the full notice, please visit the link below.
---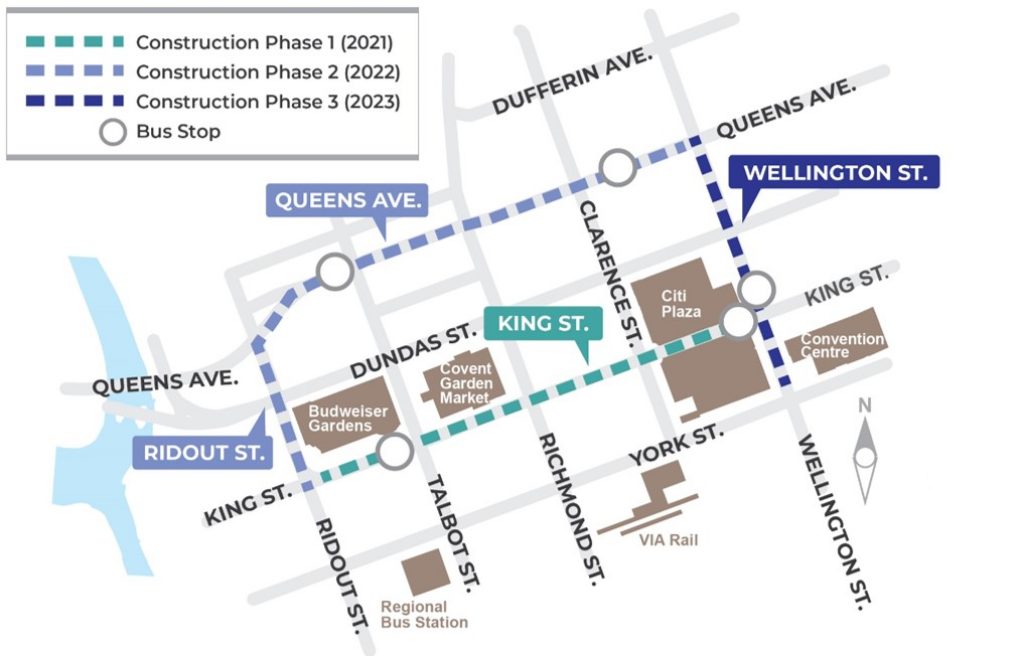 City of London: Downtown Loop Phase 2 Construction Begins
Starting Monday, March 28, Downtown Loop Phase 2 construction begins on Queens Avenue and Ridout Street North, which will require traffic restrictions and road closures, as well as temporary traffic diversions on Dundas Place. The City will be sharing more information today and throughout construction, so don't forget to sign up for email updates if you haven't yet.

Upcoming traffic restrictions:
Ridout Street North between Fullarton Street and Queens Avenue will be closed to all road users;
Both Queens Avenue from Talbot Street to Ridout Street, and Ridout Street North between Queens Avenue and King Street will experience temporary lane restrictions; and
Temporary traffic diversions will be implemented for Dundas Place.
These road closures and restrictions are expected to be in place for approximately four months. Crews will be in the area starting on Monday, March 28, setting up traffic control, mobilizing equipment, and completing advance work.

Visitors can continue to access nearby parking lots and downtown destinations, and they can take advantage of two hours of complimentary parking at municipal lots and on-street locations by using the Honk app and entering promo code 'CORE'. "Park and pick-up locations" are also available downtown for quick food and parcel pickups.
---

Downtown Loop Pre-Construction Webinar
A recording is now available for the informative webinar regarding the Downtown Loop Phase 2 (Queens Avenue and Ridout Street). Some highlights include:
Project timelines
Traffic management during construction
Special accommodations for businesses and residents
Site safety, cleanliness and accessibility
Communications and tips to stay informed
Question and answer session
---

Tourism Relief Fund Opportunity
The Tourism Relief Fund in partnership with Regional Tourism Organizations is available to the tourism sector in southern Ontario for applications up to $100,000. This fund will help facilitate the recovery and long-term growth of the tourism economy within the province, supporting tourism stakeholder investment into experience development, experience enhancement and destination development programs. The fund is open to incorporated businesses, not-for-profit incorporated organizations, municipalities, and Indigenous, First Nation, Metis and Inuit owned businesses, communities, and organizations.
Intake opens April 12th, closing May 15th, 2022.
---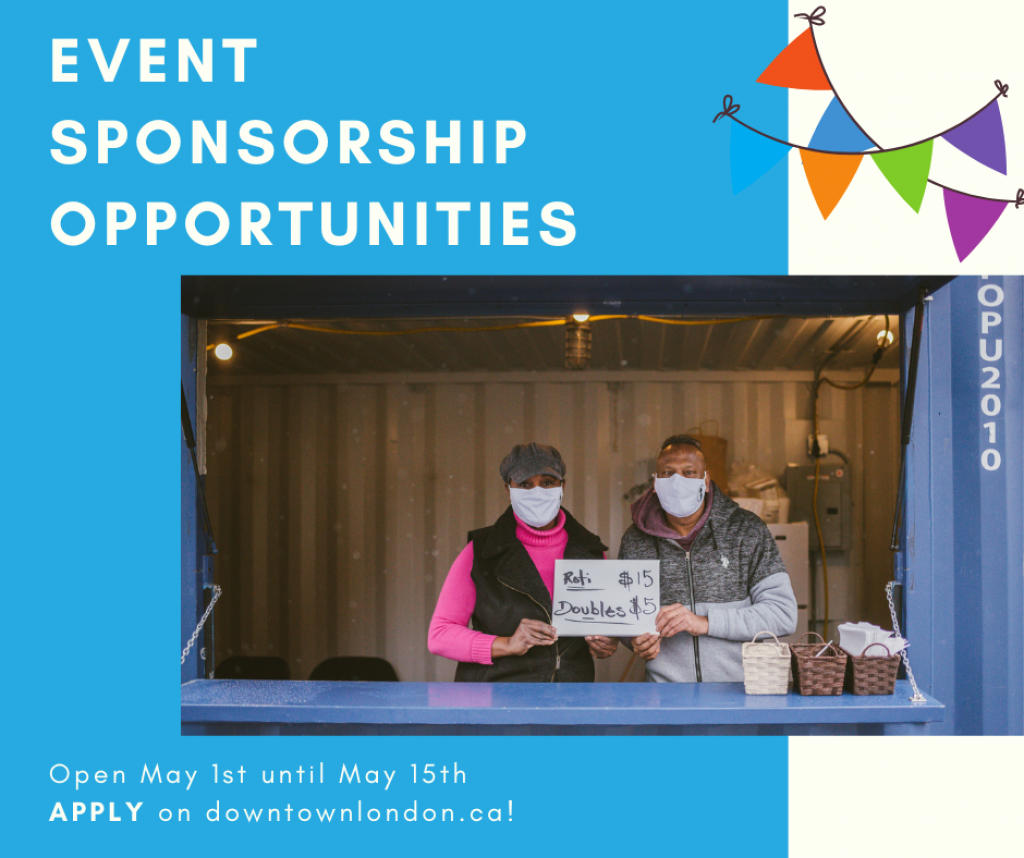 Event Sponsorship Opportunities
Thinking of holding an event in Downtown London this year? Downtown London is pleased to offer three streams of sponsorship to support event and placemaking projects. Downtown London is now offering forms of sponsorship for events and activations through three streams: Event Organizer Sponsorship, LDBA Member Event & Activations Grant, and Downtown Dollar Gift Cards. 
Applications will close on Sunday, May 15th. To determine which stream of sponsorship your event would be eligible for, please head over to our website by visiting the link below.
---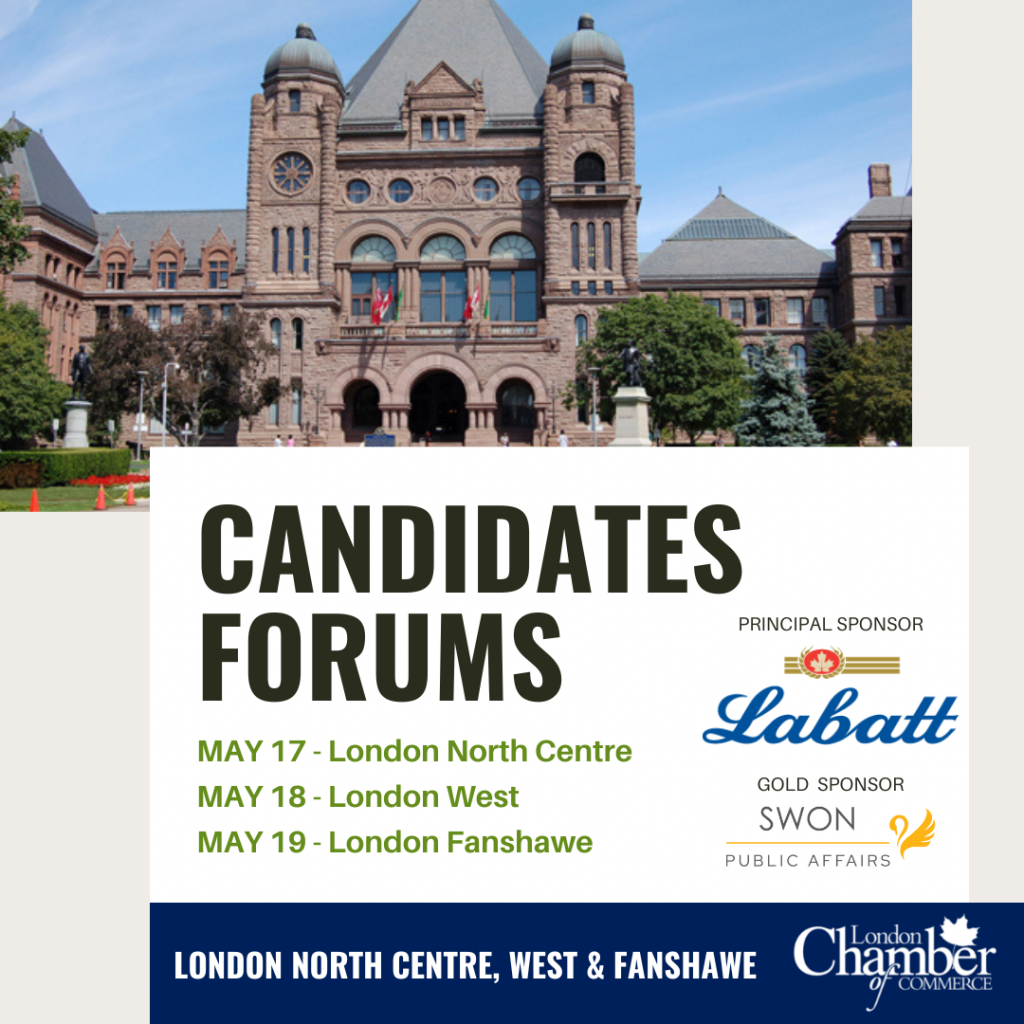 London Chamber of Commerce: Candidates Forums
Join the London Chamber of Commerce for Candidates Forums in London North Centre, London West and London Fanshawe. These events are specifically designed for a business audience. They will include a continental breakfast and an informal meet and greet with the candidates. For our formal portion of the events, each candidate will have the opportunity to answer prepared questions as well as questions from the audience concerning how their party will support business both at the provincial and local level. These forums will take place on May 17th, May 18th, and May 19th from 7:45AM-10:00AM at various locations. Learn more and register for each forum by following the link below. 
---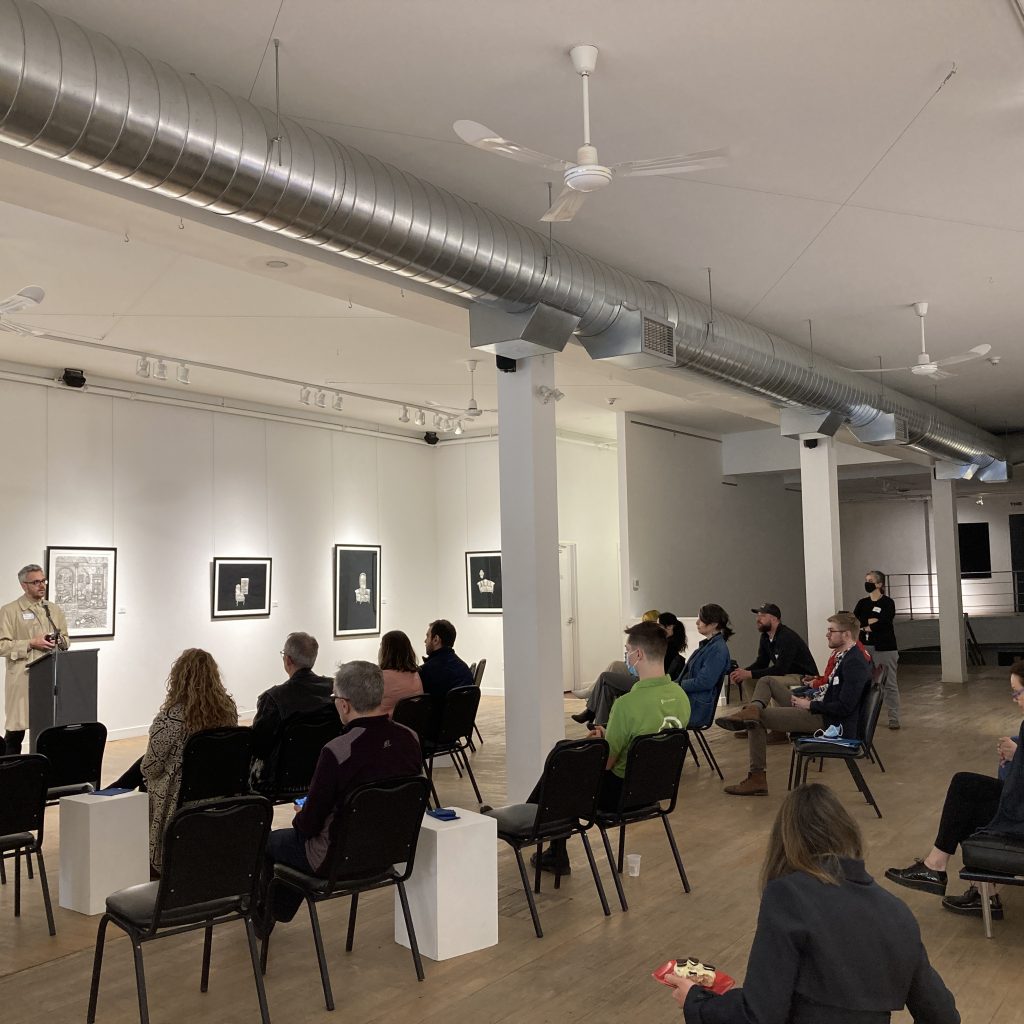 Thank you!
Thank you to all of those attendees at our first Membership Mixer! It was held at TAP Centre for Creativity this past Thursday from 8:30 AM – 10:30 AM. We learned all about the clean initiatives that are taking place in the downtown. Coffee and goodies were supplied from our local businesses right here in Downtown London. If you were unable to make it, not to worry! There will be another Membership Mixer happening within the next few months. Stay tuned for more information!
---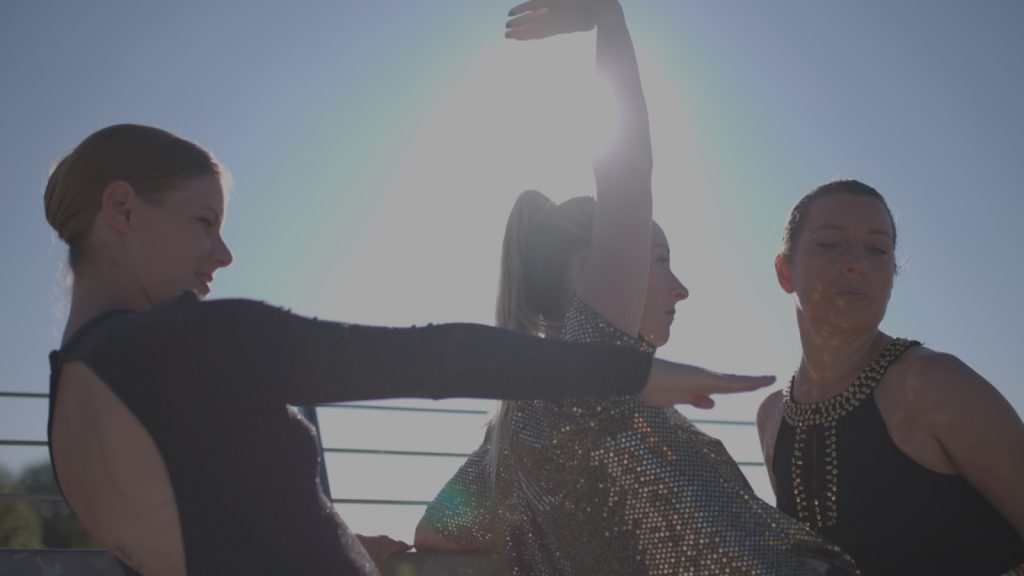 Call for businesses! You are invited to showcase local interactive art in your storefront window! 
This photography and movement art installation, generously funded by the London Arts Council and entitled "Still, Life", is created by the local artist collective Public Displays of Art (PDA). This series of large photography images come to life when viewers scan the images with their phones. It explores themes of urban decay, feminism, fertility, and the body as a site of care and generation, and uses Augmented Reality to encourage the community to engage and interact with the art. All that is required of businesses is an open storefront window where a poster (approx. 3'x4') could be placed for the month of July 2022. This opportunity is free to take part in and will provide enhanced foot traffic to your location, while also supporting local artists in our community. If you are interested, please contact Hailey at members@downtownlondon.ca.
---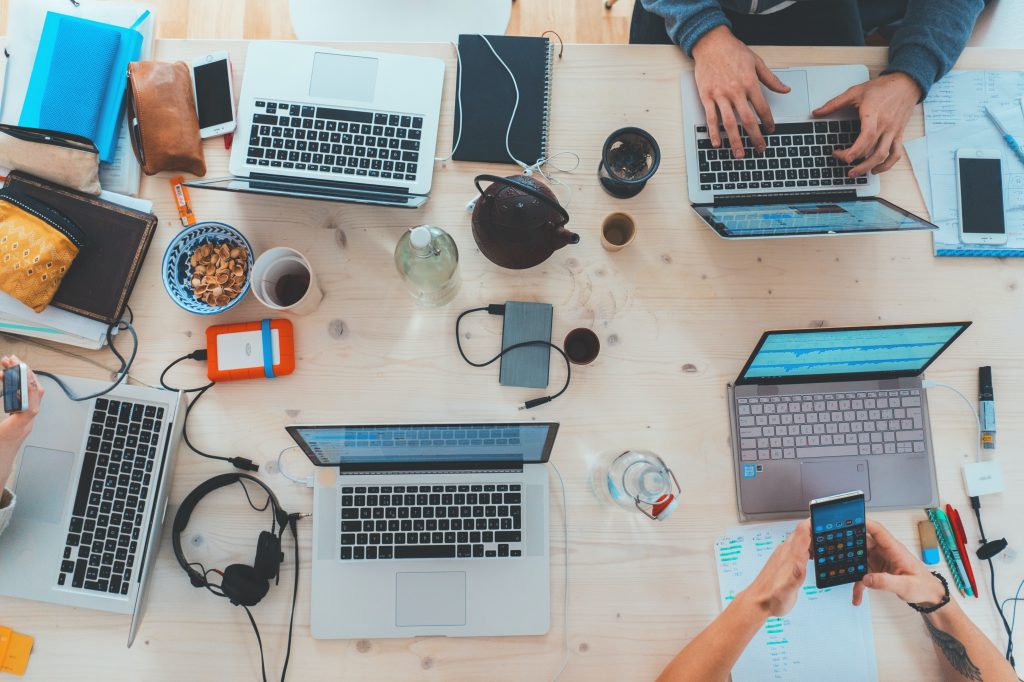 Cleaning for a Cause
The Knights of Columbus will be available to receive your eWaste to avoid the landfill. During all weekends in May, drop off your electronics from 9 am to 2 pm. Examples to drop off include: TVs, screens, computers, laptops, cords, wires, small household appliances, audio/video equipment, tools, vacuums, etc. Essentially, anything with a cord will qualify. Large appliances, such as, Fridges, stoves, dish washers, air-conditioners are not accepted.
Location: St. Peter's Cathedral Basilica – 533 Clarence St (across from Victoria Park). For more info, please contact Roger at 519-280-1643.
---
Sharps Disposal Kits Available to Downtown London Businesses
Downtown London businesses can request a sharps disposal kit from the City to help them safely dispose of sharps on their private property. These kits include tongs, gloves, a receptacle for sharps and information on how to safely pick up sharps. With a limited supply, these kits are available on a first come, first serve basis. You can visit the Dundas Place Field House at 179 Dundas Street from Tuesday to Saturday, 9 a.m. to 5 p.m. to pick up a sharps disposal kit. You can also contact the Core Area Ambassadors by emailing corearea@london.ca or calling 519-661-2489, extension 7455 to request a sharps disposal kit be delivered to you. If needles are found on public property, please contact Dispatch at 519-661-4965. This phone line is answered 24 hours per day, 7 days per week.
---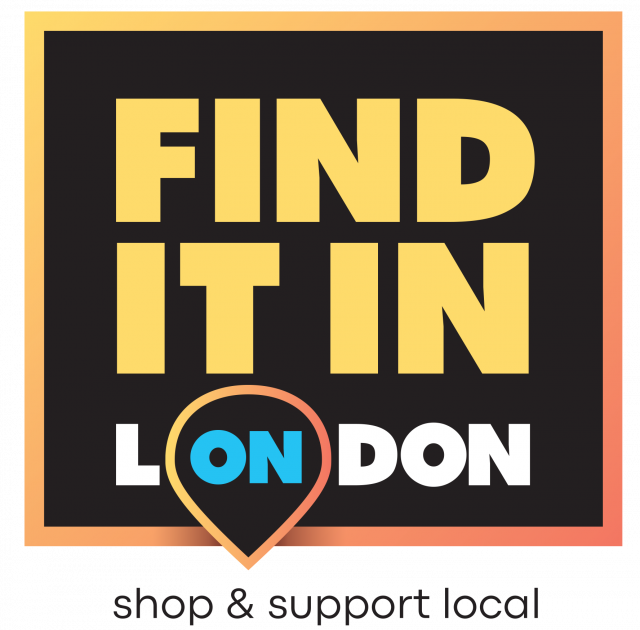 Find it in London Campaign
You're invited to join the Find it in London campaign! This city-wide effort is in collaboration with Tourism London, Argyle BIA, Old East Village BIA, Hamilton Road BIA, Hyde Park BIA, and Downtown London BIA. This campaign is to create a sense of community while also stimulating economic growth across the city for our businesses. There is no cost to your business to be involved … and there are other opportunities as well! Your business will be listed in the online business directory on the campaign's website www.finditinlondon.ca . You have the opportunity to be included in future activations that will bring customers to you!
---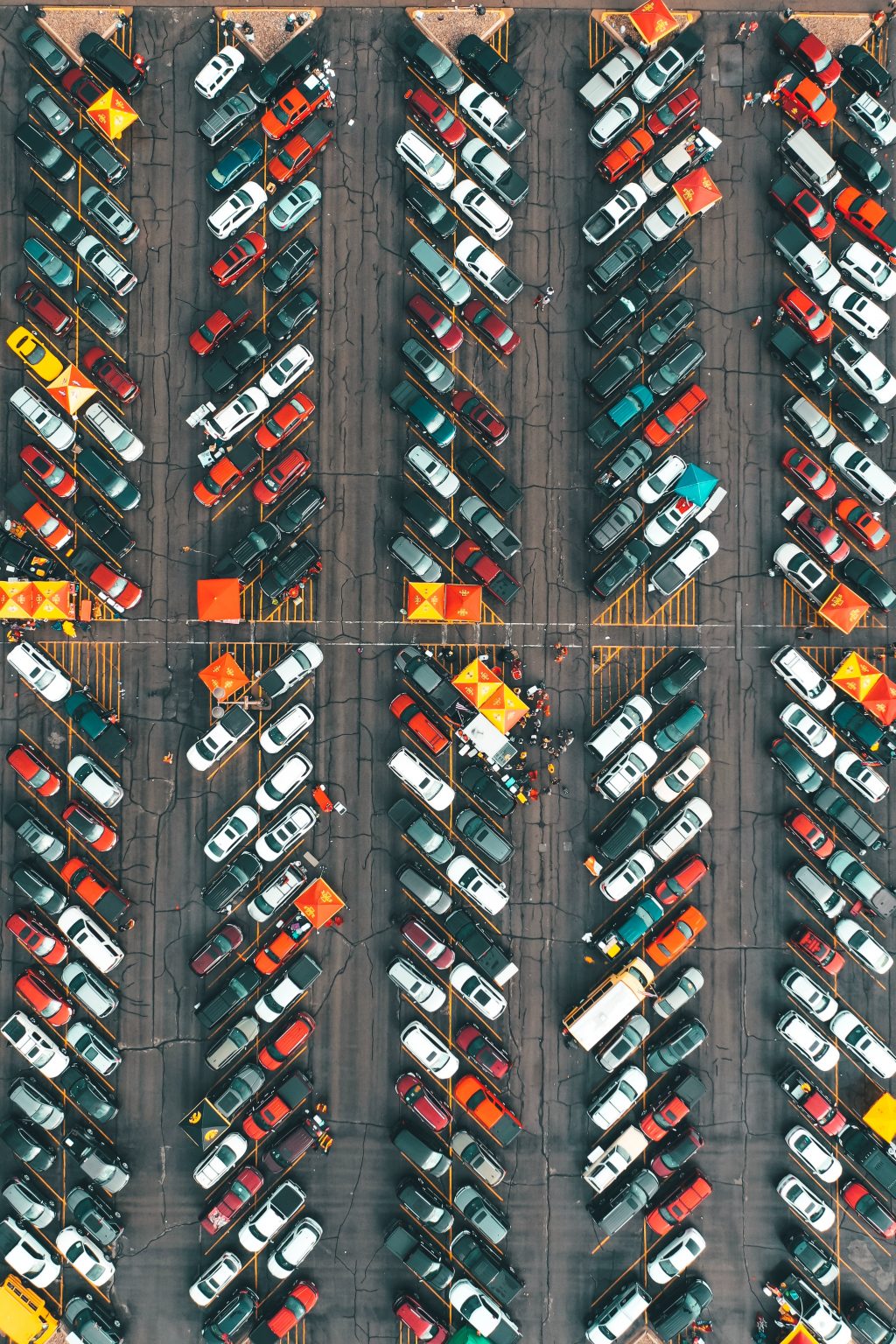 FREE Parking has been extended!
Citi Plaza offers 1 hour FREE parking Monday through Friday and 2 hours on the weekend. The City of London has extended the free parking program in Downtown London for the time being.

On the HonkMobile app, Londoners can use the promo code 'CORE' to receive two hours of free parking. This is only valid for on-street and municipal parking and excludes privately managed spots.

Drivers are still able to park for free up to one hour along Dundas Place with no code required. Anyone not able to use the HonkMobile app can also phone Parking Services at 519-661-4537 to arrange the discount.
---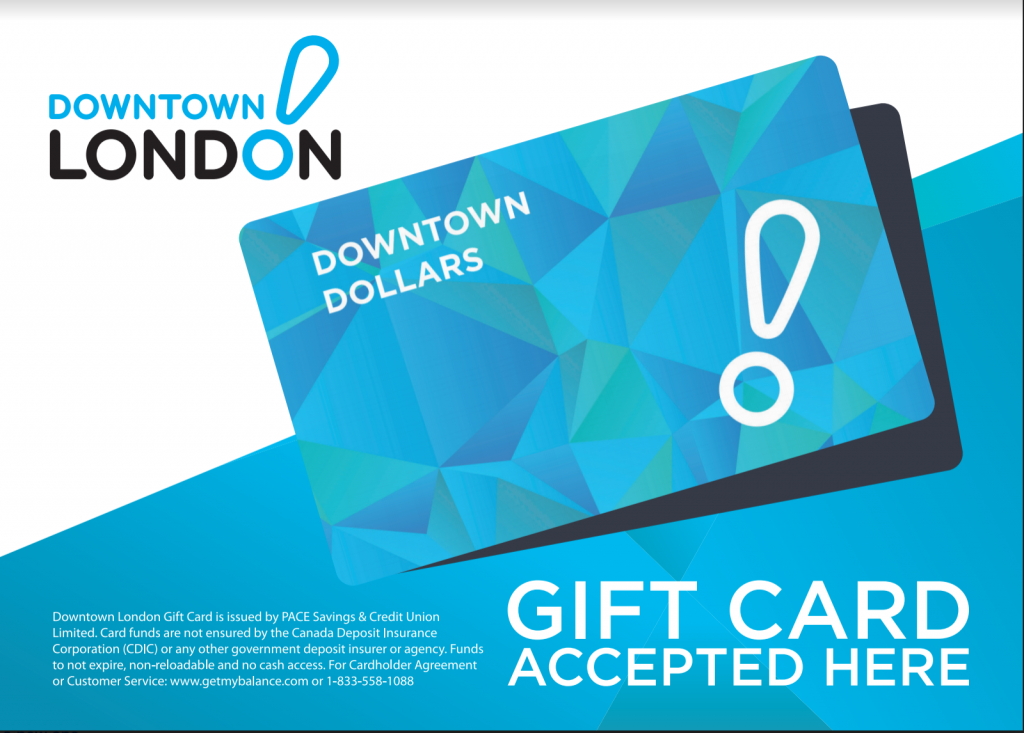 STEPS TO THE DOWNTOWN DOLLAR SYSTEM UPDATE
As a Downtown London business, you have the opportunity to accept Downtown Dollars and Construction dollars as a form of payment. These dollars can only be spent in the Downtown Core and Old East Village, encouraging local spending and bringing people to our boundary!
Do you already accept Downtown Dollars?
We are moving to a gift card system. There are a few steps you need to complete to ensure you will be ready to assist customers shopping with the new gift cards. We are planning to release these this summer.
Process a transaction with the details provided in this link as you would a regular credit transaction. (You can type in these numbers on your debit/credit machine)
This is a test account, so the transaction will come up as DECLINED. This is a good thing!
Enter your information on the form in the same link that will ask for the business's name, location, phone number, and your signature. Submit this form once it is completed. It will ask for your email after you have clicked submit.
This will send an email to your account from "Adobe Sign" confirming that your virtual signature was your own. You need to click CONFIRM YOUR EMAIL in this message for your sign up to be complete.

*If you would like downtown dollar gift cards to be used as a transaction method on your online platform/e-commerce site, simply attempt a purchase with the same numbers as step #1. It will also decline and successfully set up your system.
More Information:
Payment is automatically deposited into your account when a customer makes a purchase using the gift card, much like a debit or credit transaction. You no longer will have to hold on to paper bills to bring to the office for redemption. Paper bills will still be in circulation and can be accepted as we continue to phase them out.
Should you have any questions or concerns, or would like to join this program, please contact either Colleen (colleen@downtownlondon.ca) or Vicki (vicki@downtownlondon.ca).
---
Financial Assistance
Click here for information grants and loans available to small businesses.
---