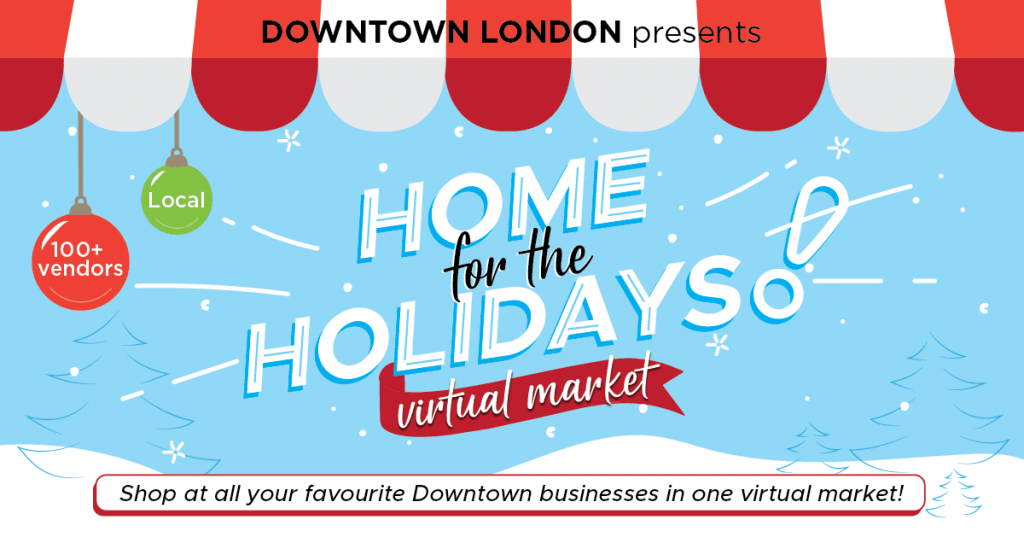 Downtown London Marketplace
Are you looking for an affordable way to introduce (or expand) your e-commerce presence?
With the pandemic restrictions tightening, there is no better time to jump on board the Downtown London Marketplace. This site allows downtown businesses to list products and gift cards free of charge. Consumers can shop online at all downtown businesses in one place and can either pay online and pick up in store or have their items shipped with Canada Post.
There is no subscription fee to be listed on this marketplace.
If you are interested in learning more or would like help joining the marketplace, please email Colleen at colleen@downtownlondon.ca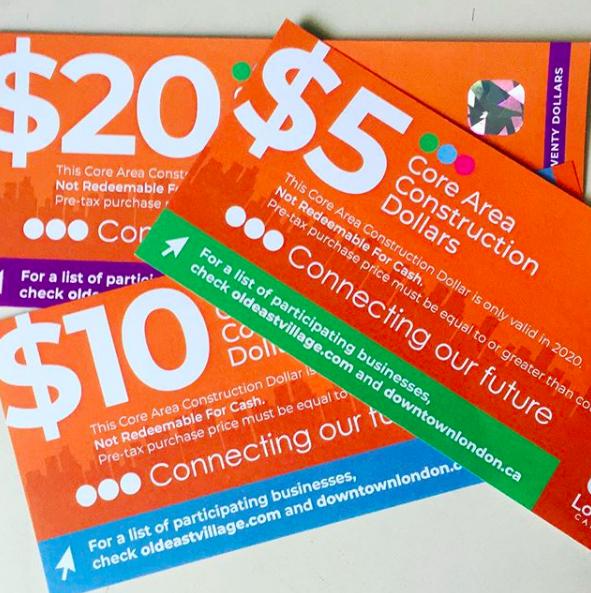 Redeem Your Construction Dollars Today!
Friendly reminder that all Construction Dollars must be redeemed for payment at the Downtown London office by December 31, 2020. We encourage you to redeem the Construction Dollars at our office ASAP. The earlier we have them, the more we can distribute in 2020!
Our office is open for Downtown Dollar & Construction Dollar redemptions on Tuesdays & Thursdays only. The office will also be closed on December 24th for the holidays and will reopen on January 4, 2021.
Holy Roller Beer
An important part of London's history is the Holy Roller tank that lives in Victoria Park. It is one of only two Canadian Army tanks to have survived the entire campaign from D-Day until the end of the war in 1945. This World War II artifact represents the Canadian soldiers who participated in the liberation of France, Belgium and Holland, sacrificing their lives to free innocent people who lived under Nazi occupation. It tells the legacy of many London and area men and women who sacrificed a great deal so we can enjoy the rights, freedoms, and standard of living we have today in Canada.
The Holy Roller Heritage Conservation Project is aiming to restore the tank and preserve this piece of local history for future generations. Toboggan Brewing, one of your neighbours, has created a Holy Roller Beer that can be sold in kegs or cans to help fund this campaign. No donations are required on your end, as donations to the campaign are carried out at the wholesale level. This campaign is asking businesses to consider carrying the beer in their establishment and have staff talk about the significance of the Holy Roller to anyone who purchases it.
To get in touch about ordering this brew for your business, you can fill out the contact form at www.holyrollermemorial.ca or call Toboggan Brewing at (519)-433-2337.
Happy Holidays from the team at Downtown London!
Despite the challenges of 2020, we hope this season brings you gifts of good health, happiness, and peace.
The Downtown London office will be closed on December 24th and will reopen on January 4th, 2021.