IMPORTANT UPDATE:
The Downtown London office will reopen to members on Wednesday February 17, 2021. The office will be open Monday-Fridays between the hours of 10am and 3pm. Downtown Dollar redemptions welcome.

Reopening Your Business
Businesses in Middlesex-London will be permitted to reopen on Tuesday February 16, 2021.
An announcement from the Middlesex-London Health Unit indicating the colour (Green, Yellow, Orange, Red) we are entering is anticipated shortly. Regardless of the colour, most downtown businesses will be permitted to open in some capacity.
For more information about capacity limits that your business must follow and other public health measures, please visit the link below. The sector-specific information for each colour can be found at the very bottom of the page. This includes notes about capacity per sector, cleaning measures that must be in place, and types of activities permitted.
Please do not hesitate to contact us should you have any questions. We understand that these announcements can be difficult to navigate. We are here to help!
Looking for a list of grants available to your business?
The team at DTL has complied a list of financial supports available from a variety of sources such as the Federal and Provincial Governments.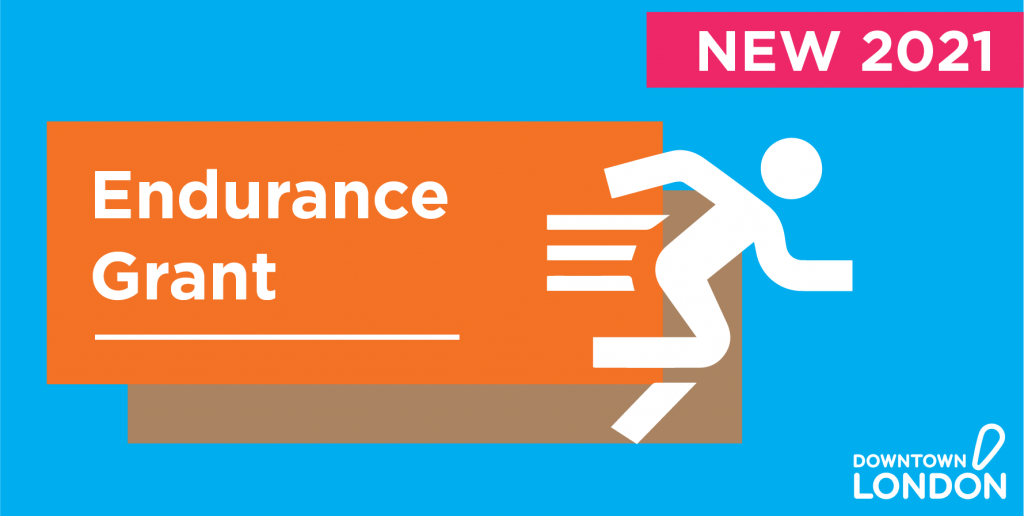 Endurance Grant from Downtown London
Downtown London has launched the Endurance Grant in an effort to support members through this difficult time. This is a one-time grant to help members with costs incurred to improve business safety/security, beautification, cleanliness, health and safety requirements, COVID-19 related marketing opsts, businesses signage costs, activations, restaurant take-out containers and restaurant delivery costs.
All questions and applications should be directed to Vicki via email at vicki@downtownlondon.ca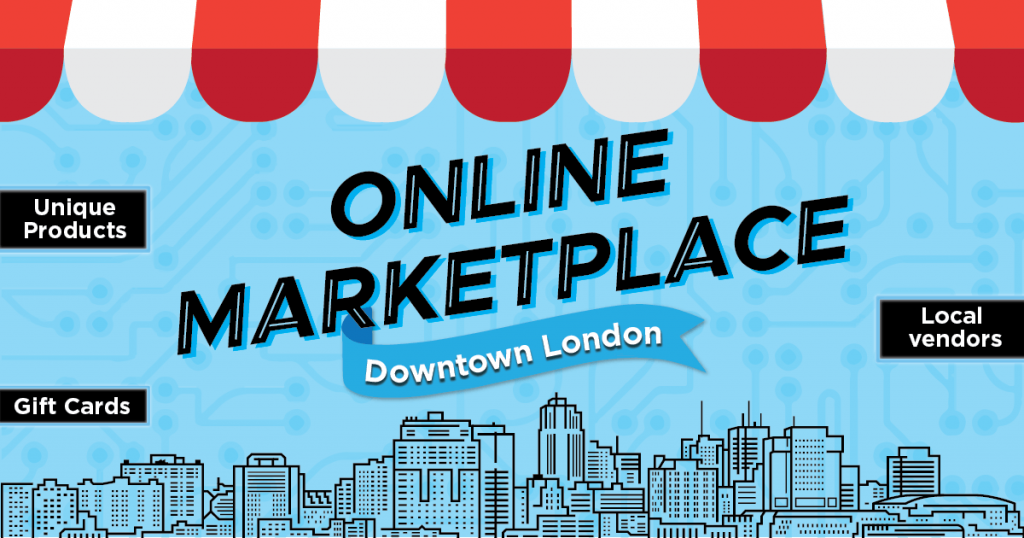 Downtown London Marketplace
E-commerce has become more and more popular in recent years, and with the unfortunate lockdown, it is more important than ever. Downtown London has built an online marketplace where downtown businesses can list their products (or gift cards!) free of charge. There is absolutely no cost to businesses to participate.