IMPORTANT UPDATE:
The Downtown London office has reopened. The office will be open to members Monday through Friday between the hours of 10am and 3pm. Downtown Dollar redemptions welcome.
Reopening Your Business
For more information on public safety protocols, do's and don'ts, and other resources to guide you through the COVID-19 Response framework please visit the link below.
Looking for a list of grants available to your business?
The team at DTL has complied a list of financial supports available from a variety of sources such as the Federal and Provincial Governments.
Free Educational Opportunities
Psychologically Safe Leadership during COVID-19
February 25 at 10:00am via Zoom
More information here.
Best Customer Experience: Sales Strategy Webinar
March 4, 2021 at 3:30pm via Zoom
More information here.
Marketing that Makes Money: Social Media Strategy
March 28, 2021 at 3:30pm via Zoom
More information here.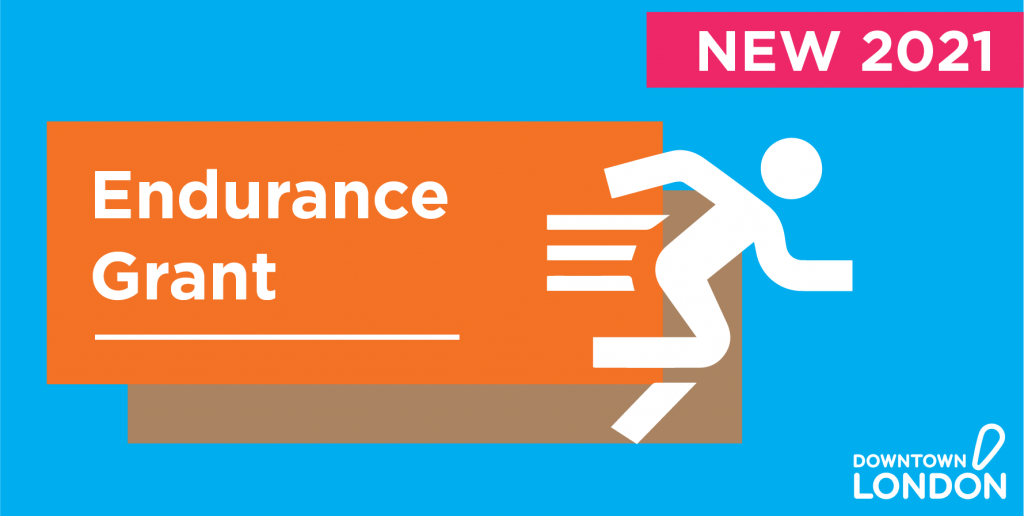 Endurance Grant from Downtown London
Downtown London has launched the Endurance Grant in an effort to support members through this difficult time. This is a one-time grant to help members with costs incurred to improve business safety/security, beautification, cleanliness, health and safety requirements, COVID-19 related marketing costs, businesses signage costs, activations, restaurant take-out containers and restaurant delivery costs.
All questions and applications should be directed to Vicki via email at vicki@downtownlondon.ca
Deadline to Apply: March 31, 2021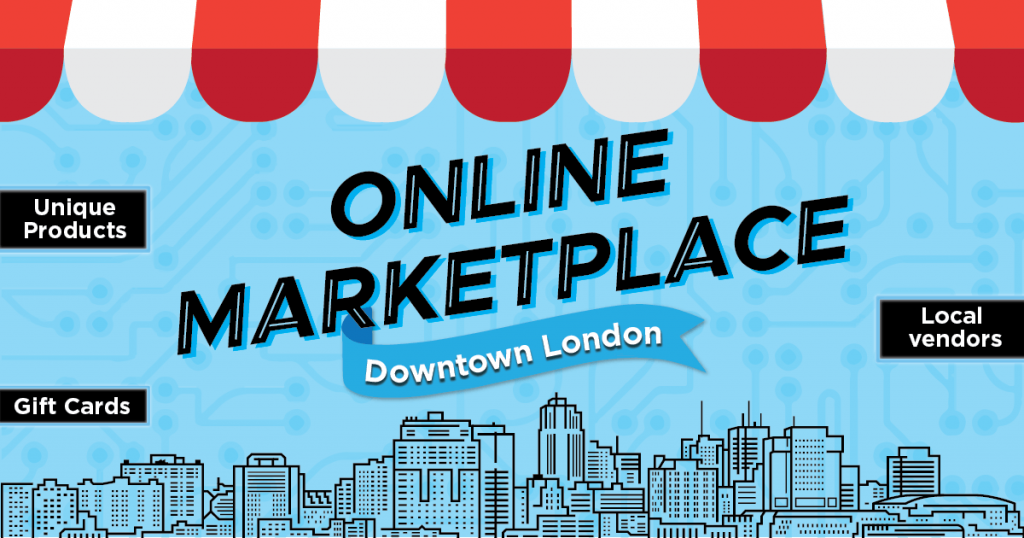 Downtown London Marketplace
E-commerce has become more and more popular in recent years, and with the unfortunate lockdown, it is more important than ever. Downtown London has built an online marketplace where downtown businesses can list their products (or gift cards!) free of charge. There is absolutely no cost to businesses to participate.
Announcements from the City of London
Public Meeting Notice: Core Area Community Improvement Plan
Date: Monday March 2, 2021 at 5:45pm
Location: City Hall, 300 Dufferin Avenue, 3rd Floor
Upcoming City of London reports
Two new reports about the downtown will be discussed at upcoming committee meetings.
Patios
Dundas Place Pilot
A report to Civic Works Committee outlines recommendations for a pilot that would make changes to Dundas Place to provide safe connections for all modes during this year's construction in the core, and temporarily limit motor vehicle traffic to one-way eastbound while maintaining parking and loading on both sides. This committee meets on March 2.
Parking on Dundas Place
The same report to Civic Works Committee also seeks a bylaw amendment that would change parking rules, switching from two-hour paid parking to one-hour free parking. This committee meets on March 2.
The City will continue to provide updates as decisions are made by Council with respect to these reports.