Effective immediately, the Downtown London office will be open to the public Monday through Friday between 10am-3pm.
City of London – Share Feedback on the Core Area Garbage Collection Schedule
The City is collecting feedback on proposed changes to the Core Area's garbage collection schedule. The City is hoping to increase the number of times garbage bags are collected, reduce the amount of times garbage bags stay visible at the curb and address as many requests and concerns shared by businesses and tenants.
---
Bilingualism: Adding Value in the Workplace Webinar
Join fellow employers and other stakeholders invested in our economic growth and recovery from across Southwestern Ontario for a virtual presentation and panel discussion on 'Bilingualism: Adding Value in the Workplace'. Engage with a panel of incredible speakers from across the region to explore the benefits of a bilingual workforce and how employers can access bilingual talent and resources in the region.
---
Shop Your Neighbourhood
As you know, small businesses have taken a significant hit this past year as a result of the global pandemic. Although stores are starting to reopen, these businesses still need as much support as possible in order to stay afloat and survive the pandemic. In response to this growing concern Kitchener based Credit union, YNCU has set up a free online platform, "Shop Your Neighbourhood". They will also be releasing a Shop Your Neighbourhood Summer Box packed with local goodies from small businesses across Southwestern and Northern Ontario, including London!
As the London Chamber of Commerce is a pillar in the local small business community, we are hoping you can spread the news of the platform and help promote the upcoming box launch.
The Shop Your Neighbourhood platform allows members of your community, as well as Ontarians across various towns and cities in the province, to safely shop and support local businesses virtually. You can learn more about YNCU's innovative platform here.
We would love to invite small businesses in your community to a webinar on June 24th to take advantage of the free e-commerce abilities and learn how to set-up a profile.
---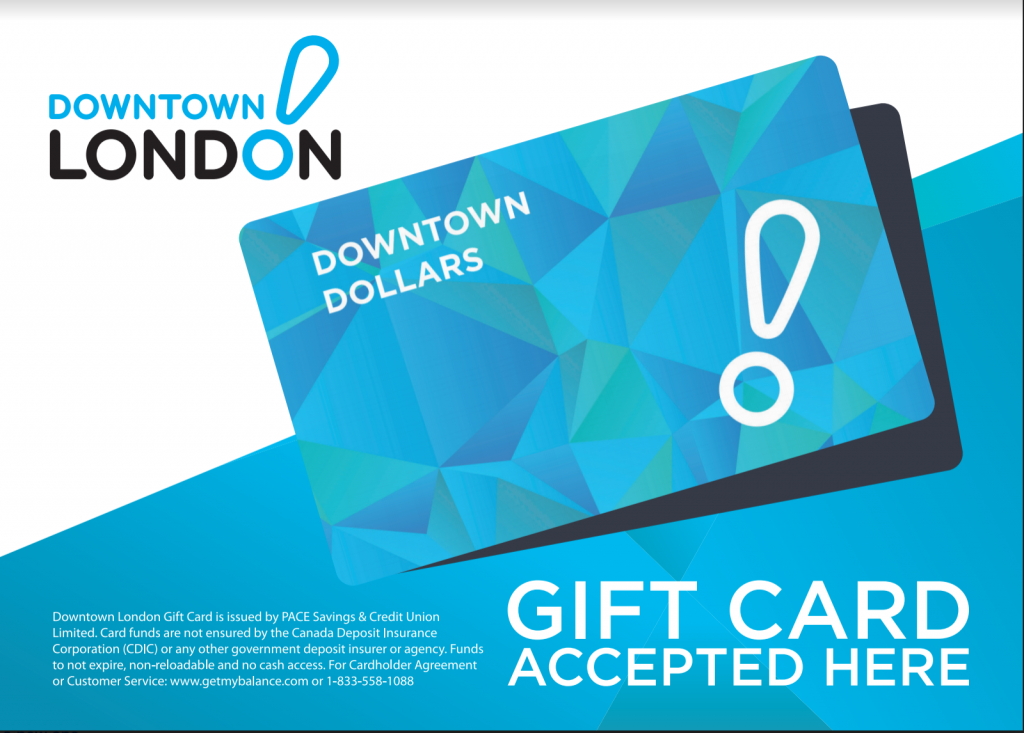 STEPS TO THE DOWNTOWN DOLLAR SYSTEM UPDATE
As a Downtown London business, you have the opportunity to accept Downtown Dollars and Construction dollars as a form of payment. These dollars can only be spent in the Downtown Core and Old East Village, encouraging local spending and bringing people to our boundary!
Do you already accept Downtown Dollars?
We are moving to a gift card system. There are a few steps you need to complete to ensure you will be ready to assist customers shopping with the new gift cards. We are planning to release these this summer.
Process a transaction with the details provided in this link as you would a regular credit transaction. (You can type in these numbers on your debit/credit machine)
This is a test account, so the transaction will come up as DECLINED. This is a good thing!
Enter your information on the form in the same link that will ask for the business's name, location, phone number, and your signature. Submit this form once it is completed. It will ask for your email after you have clicked submit.
This will send an email to your account from "Adobe Sign" confirming that your virtual signature was your own. You need to click CONFIRM YOUR EMAIL in this message for your sign up to be complete.

*If you would like downtown dollar gift cards to be used as a transaction method on your online platform/e-commerce site, simply attempt a purchase with the same numbers as step #1. It will also decline and successfully set up your system.
More Information:
Payment is automatically deposited into your account when a customer makes a purchase using the gift card, much like a debit or credit transaction. You no longer will have to hold on to paper bills to bring to the office for redemption. Paper bills will still be in circulation and can be accepted as we continue to phase them out.
Should you have any questions or concerns, or would like to join this program, please contact either Colleen (colleen@downtownlondon.ca) or Vicki (vicki@downtownlondon.ca).
---
Financial Assistance
Click here for a document of curated grants and loans available to small businesses from a variety of sources (Federal, Provincial, Municipal, Private). Updated monthly.
---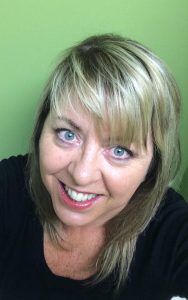 Thank you, Lisa!
After 14 years of service with Downtown London, Lisa Thomas is pleased to announce her retirement. Lisa plans to spend more time with her family and reconnect with her love of hand making and crafting. Downtown London wishes to thank Lisa for all her contributions over the years and all the best for the future.
---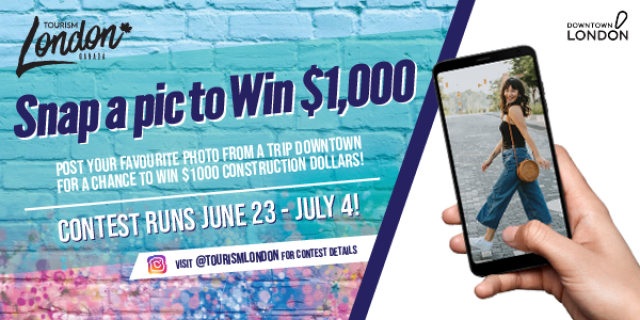 Contest Coming Soon!
Keep an eye out on your Instagram for this contest. Downtown London has teamed up with Tourism London to give away $1,000 in Construction Dollars to one lucky winner. Contest details will be released shortly on Instagram.