Think of this newsletter as your one-stop-shop for news and opportunities impacting your business.
---
Projected Brier Attendance / Draw
(Match)
Brier ticket holders will potentially be wandering around downtown at 12pm, 5pm and after 9pm.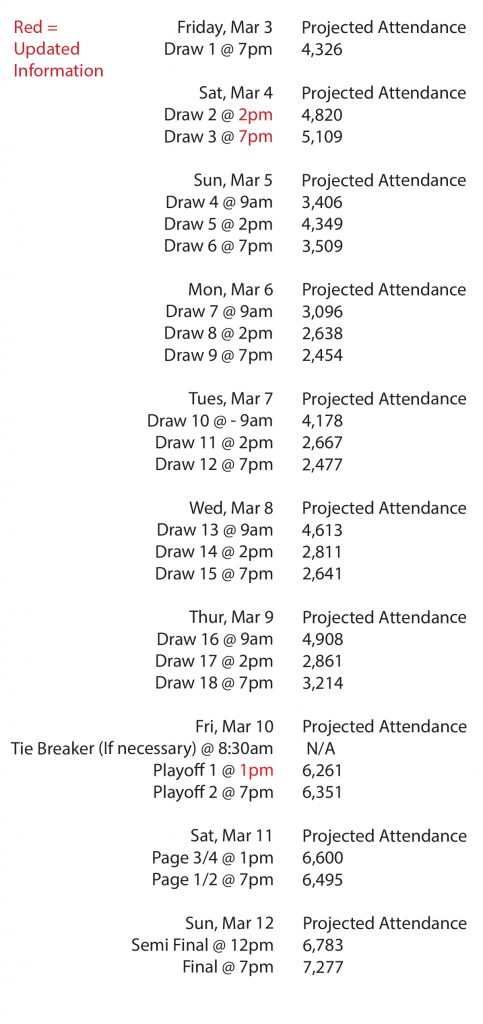 ---
Tim Hortons Brier Same-Day Ticket
Holders 10% Off Special Promotion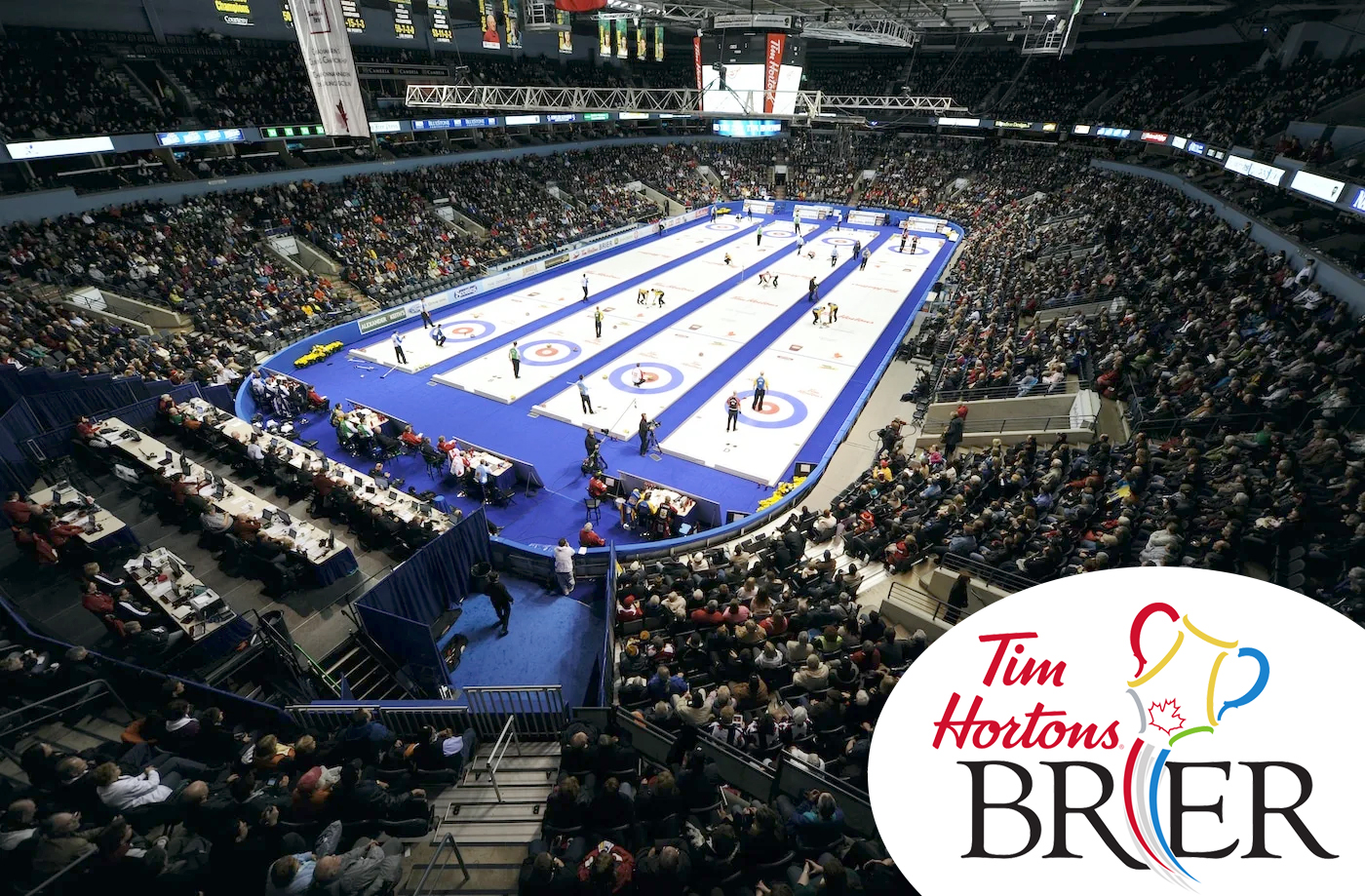 If BIA Members are still interested in signing up, we will do our best to add you to the digital listing as soon as possible.
Plus, we will try to get you a 10% off promotion poster to put in your windows and business as soon as we can.
Sign up to be included in the digital listing/offer a 10% discount to Brier same-day ticket holders.
---
March Membership Mixer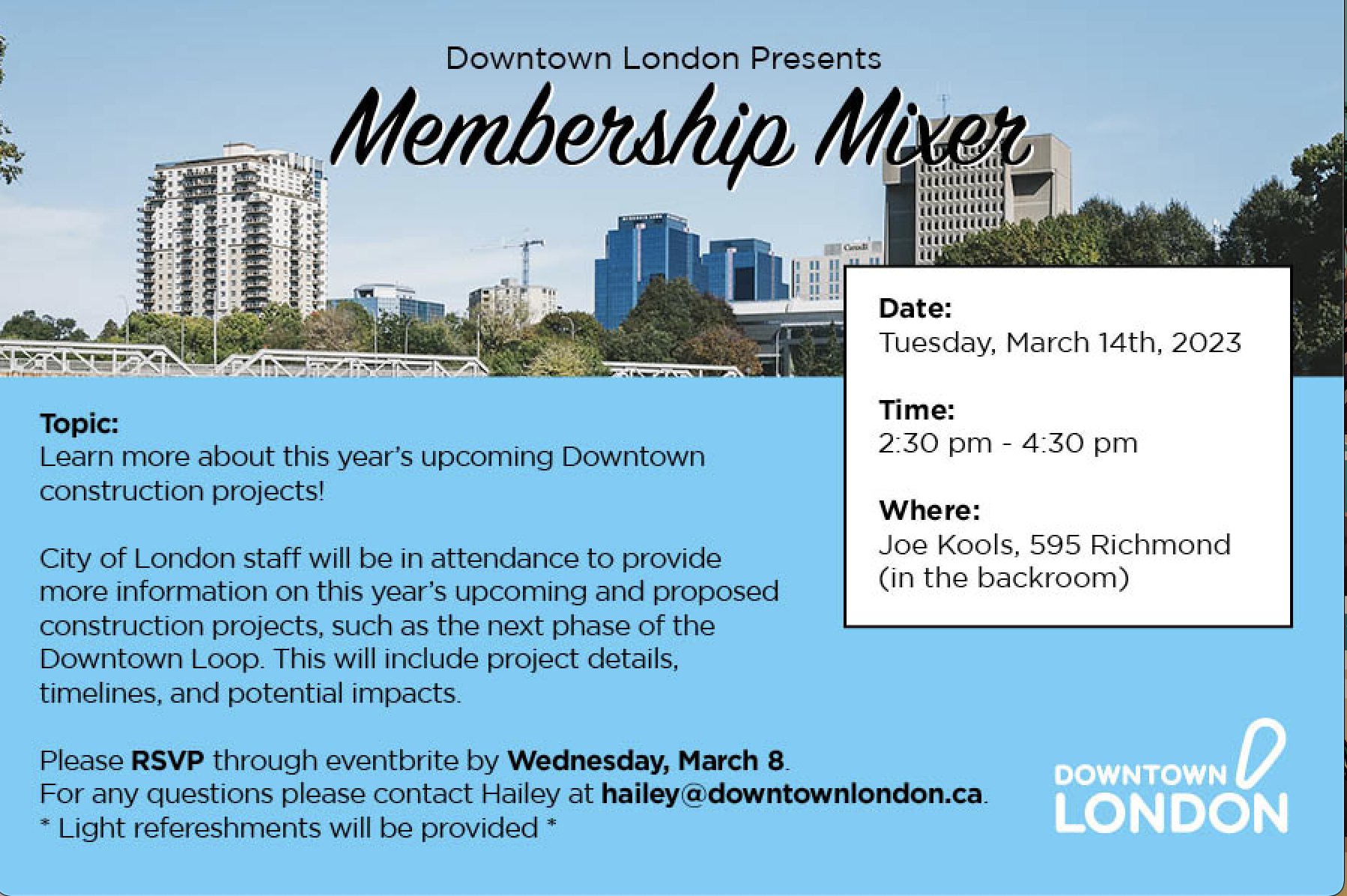 When: Tuesday, March 14, 2023
Time: 2:30 pm – 4:30 pm
Where: Joe Kools, 595 Richmond (in the backroom)
Topic: Learn more about this year's upcoming Downtown construction projects!
City of London staff will be in attendance to provide more information on this year's upcoming and proposed construction projects, such as the next phase of the Downtown Loop. This will include project details, timelines, and potential impacts.
Please RSVP through Eventbrite by Wednesday, March 8th. For any questions please contact Hailey at hailey@downtownlondon.ca
Refreshments to be provided
---
Digital Main Street Grant is Back!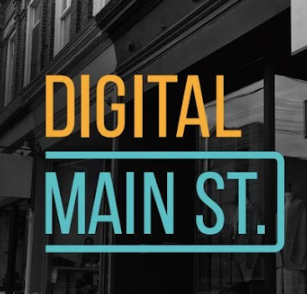 The Digital Main Street Ontario Grants Program is back and available for all London businesses. This program provides Digital Transformation training, consultation and guidance, and the opportunity to apply for a grant of up to $2,500.
The London Digital Main Street Team is run through the Hyde Park BIA, but is available for all Downtown businesses.
---
Digital Main Street: Social Media for
Small Businesses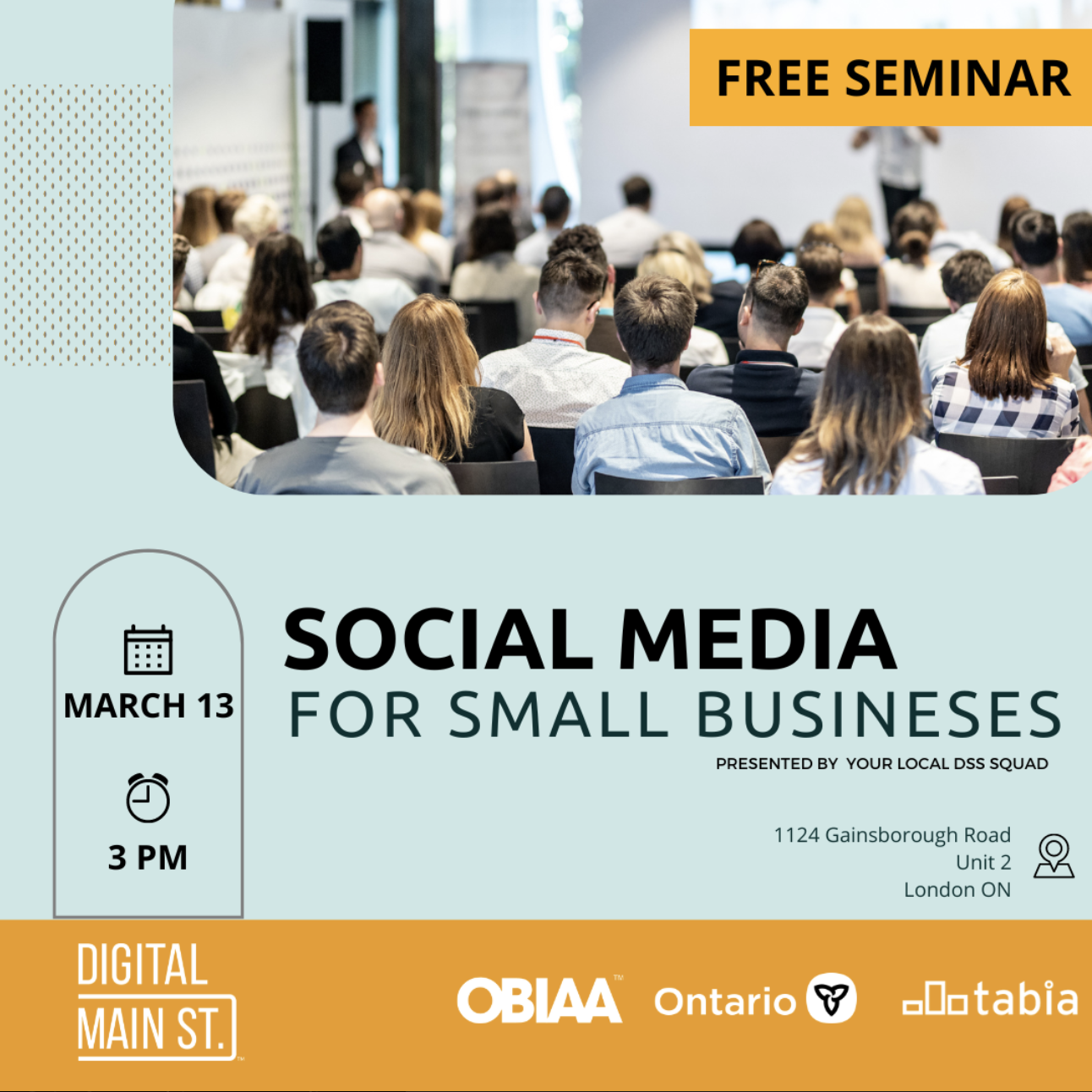 Join the Hyde Park BIA as they examine Social Media for Small Businesses, and tactics to grow your presence, and attract the right audience.

Date: Monday, March 13, 2023
Time: 3:00 pm
Location: Hyde Park BIA Office, 1124 Gainsborough Road, Unit 2
(Parking in back of building)

This is a free event for all downtown businesses.
Please register by emailing digitalmainstreetlondon@gmail.com
---
Attend the first-ever London City of
Music Expo!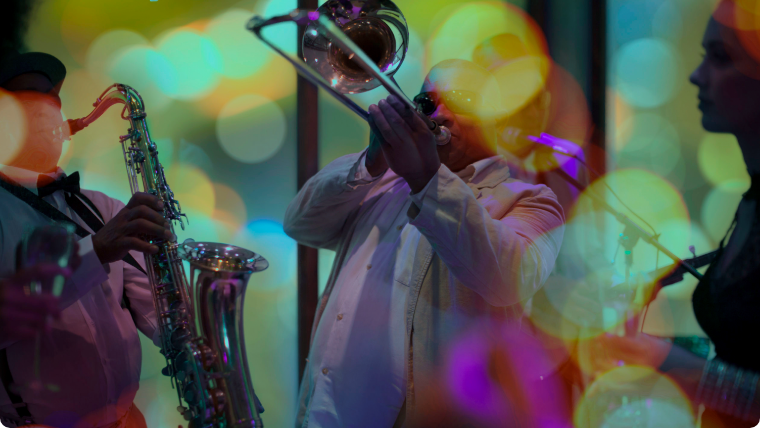 In celebration of London's UNESCO City of Music designation, The City of London and London Chamber of Commerce are hosting the first London City of Music Expo on Thursday, March 30, 2023.
Featuring live performances from local artists, the event will shine a spotlight on London's most talented musicians. It will also include various workshops and seminars where attendees can learn more about what it means to be a UNESCO City of Music.
This is a great opportunity to see exhibitors from all areas of the music industry, such as artists, producers, venues and studios, as well as BIA members that directly benefit London's thriving music scene, including hotels, bars, restaurants and breweries.
Tickets are free while quantities last!
---
Central Avenue Cycling
Improvements

The City of London plans to install new cycling infrastructure on Central Avenue this summer, between Richmond and William Streets, to expand the core cycling network. The project will include a full traffic signal rebuild at the Richmond Street intersection and will be coordinated with road rehabilitation work on Central Avenue between Maitland and William Streets.
City of London Contact Information:
Please reach out to your City Project Manager at any time.

City Project Manager
Name: Josh Gardiner
Organization: City of London
Phone: 519-661-2489 x 7365
Email: jgardine@london.ca
---
Mastermind and Webinar
Sessions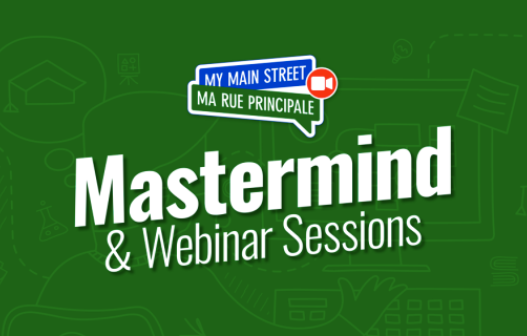 My Main Street is hosting monthly mastermind and webinar sessions.
Mastermind sessions will be an opportunity for business owners to ask business-specific questions, engage in discussion, and get answers from the host, subject matter experts, as well as other business owners in the session.
Webinars will have a specific topic that will include a presentation from an expert and time for Q&A from attendees.
Please pre-register for the events to participate. Past events will be recorded and available through the On-Demand online courses section. Please login or create an account to view.
---
Get your event included in the monthly
Downtown Calendar!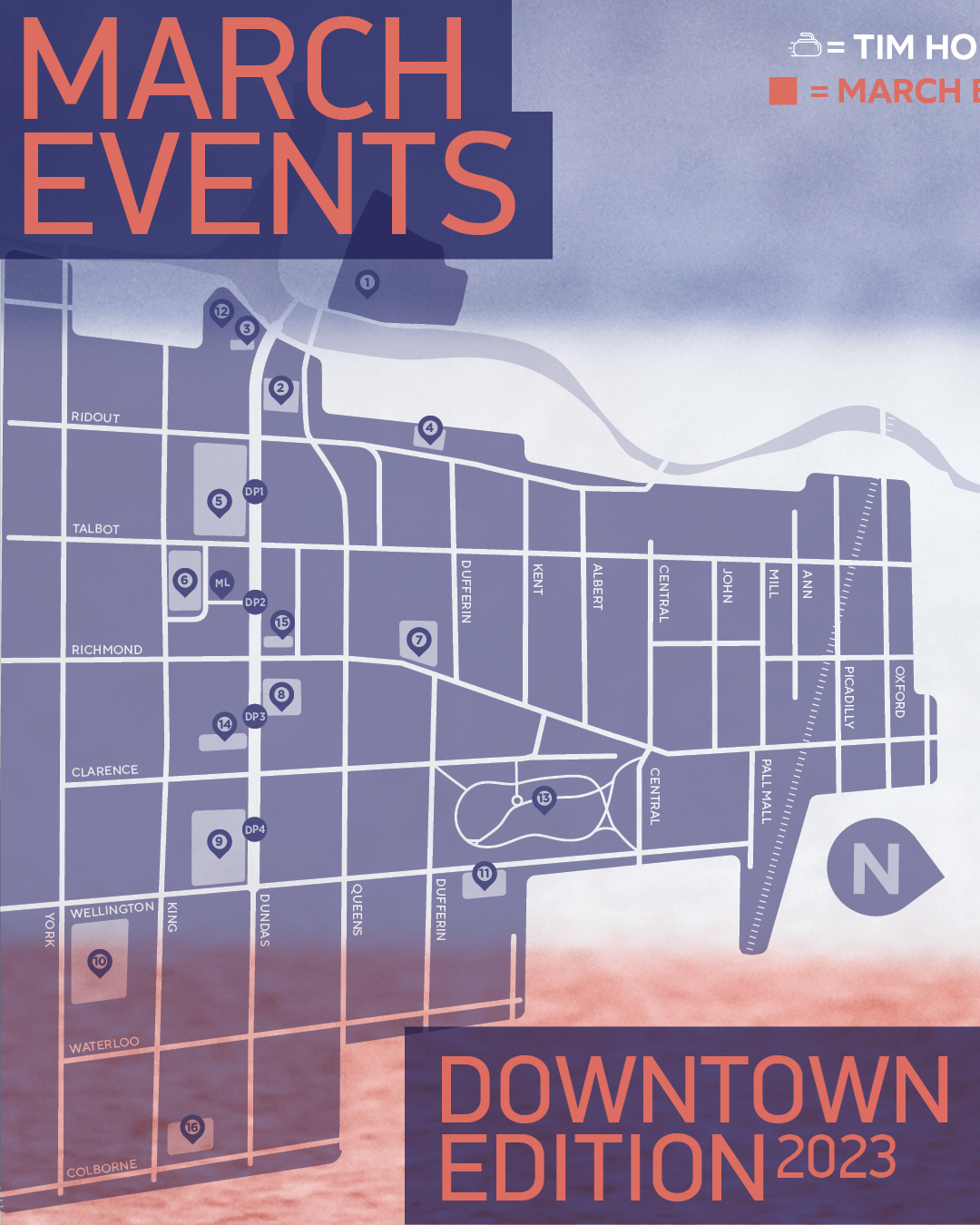 Is your business putting on a public event in the upcoming months? Do you know of any public events you want to share with the community?
Submitting your downtown London-based event to the Tourism London website will ensure it's included in the following Monthly Events Calendar!

Important: You must submit your event happening to the Tourism London website before the 15th of the previous month to be included in the next month (Ex: you have an event in April, submit it before March 15). Your email will go directly to the team who will review this information. Please be advised if the event is outside of the downtown core, it may not qualify as a Downtown London event, and therefore not be included within the Monthly Events Calendar.
---
Downtown Dollar Gift Cards
Downtown Dollars encourage local spending and are a great gift for the "tough to shop for" people in your life. Sign up here to receive Downtown Dollar Gift Cards as a method of payment from customers. Reach out to members@downtownlondon.ca for gift card set up and assistance!
---
Financial Assistance
Click here for information about grants and loans available to small businesses.
---