Written by guest writer Whitney South.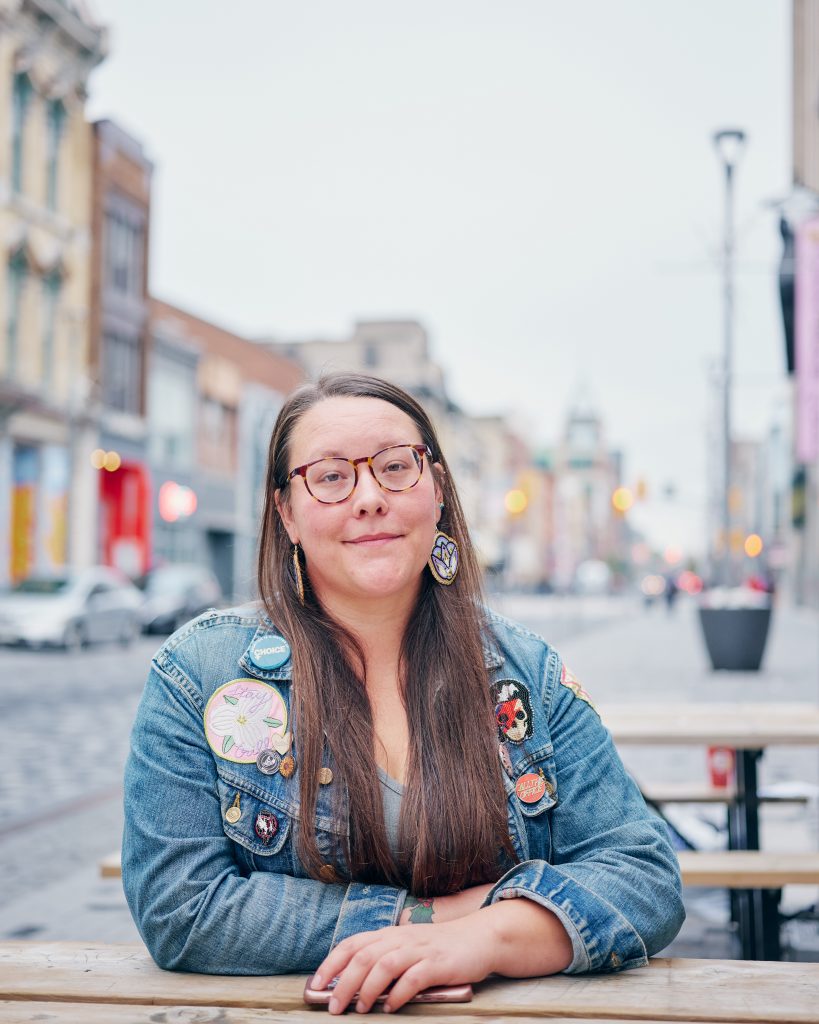 For music journalist Sara Mai Chitty, the local scene is more than just great subject matter — it's a passion.
A well-known storyteller and educator, Michi Sagig Anishinaabekwe, and member of Alderville First Nation, her passion for the written word has continued to take flight through new-media collective Londonfuse, as well as non-profit and student media and more.
In addition, Sara Mai also holds the position of curriculum and pedagogy advisor with Western University's Office of Indigenous Initiatives —facilitating Indigenous learning opportunities across campus and with community partners.
When it comes to talking music, this writer isn't afraid to dive deep — and it's been like that since the beginning.
"I guess it all started when I was writing for the Western Gazette, and I did my first CD review on an album by Elliott Brood called Days Into Years," she recalled. "I got such great feedback; I knew that was what I wanted to do — write about music and concerts and interview local musicians. I just love it."
More than just a staunch supporter of the scene itself, Sara Mai has also been hailed as a vital and vocal advocate when it comes to making space for both women and youth in the industry and spotlighting those in the Forest City who are making a difference
"It's all about those people who are shaking things up and building partnerships in the community," she explained, adding programs like London Girls Rock Camp are essential in helping open a lot of doors. "There needs to be more opportunities out there, and we need people to make them happen, you know?"
When it came to putting together a playlist for All Routes Lead Downtown, Sara Mai took the assignment in a very personal direction, all while concentrating on equity, diversity and inclusion.
"I wanted to make sure I was picking musicians that maybe aren't part of the typical scene," she said. "I wanted people to hear something they weren't necessarily expecting — to take in something new. London has so much talent, you just need to get out there and discover it."
Just some of the artists featured on Sara Mai's playlist include London rockers Jenn Marino & The Hearts, pop punkers Snacks? and electro-pop artist Wolf Saga. She's also included a selection from Colombian Canadian musician, singer and songwriter Lido Pimienta, post-hardcore band Mvll Crimes and alt-country's Lindsey & the Lonelies.
"There are people in London who are really trying to make a difference and want those voices to be heard. We really all have to do our part to help make that happen," says Sara Mai. "It's important for all of us to help keep the venues open, show up for the openers and support all artists. You never know who your next favourite band is going to be."
Listen to Sara's playlist here.