Written by guest writer Whitney South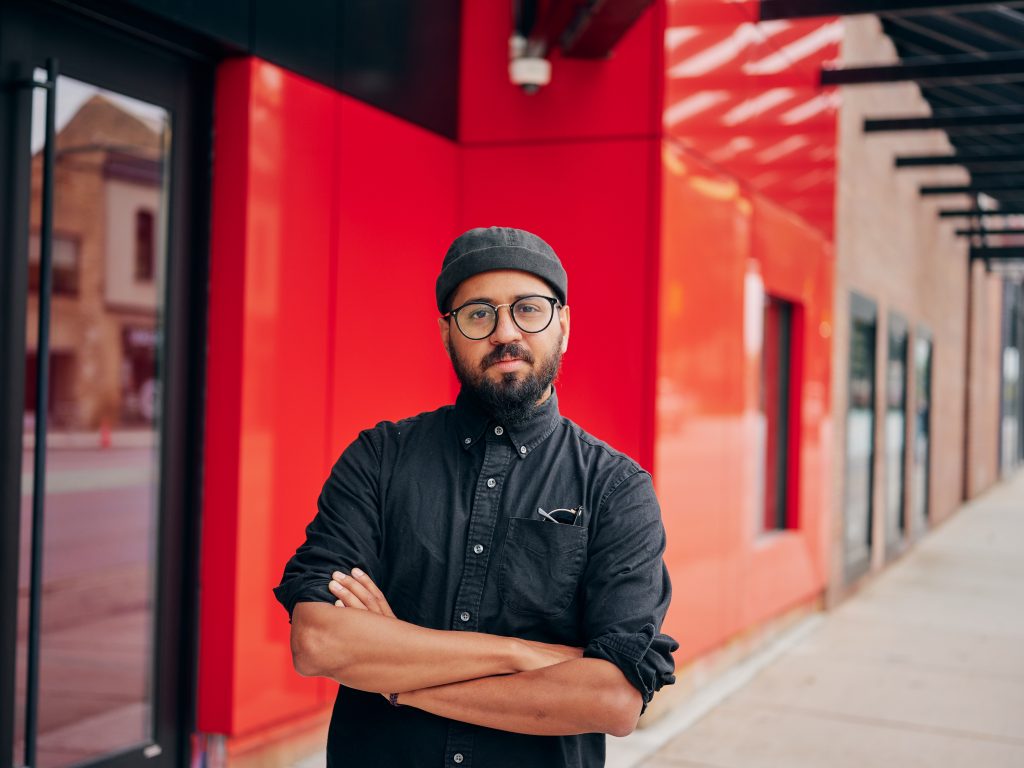 Thanks to growing up in a musically inclined family, local singer/songwriter Richard Gracious knew where his path would lead from the start.
In fact, you could say his very existence came thanks to a production of Joseph and the Technicolor Dreamcoat.
"My parents have always been so supportive," Richard explained. "So, I was always exposed to music from a very young age. Started playing the violin at seven, and the piano. Did the conservatory thing and even ended up at a school for the arts."
Dabbling in the French horn and singing in choirs soon turned into starting up bands with friends before picking up drums and the electric guitar at 13-years-old, and touring at 18.
"That's pretty much how I got to where I'm at, producing and playing music. There's really nothing I'd rather be doing."
Currently, Richard can be found playing with electro-pop band Wolf Saga and more, as well as hitting the Grand Theatre stage for their Grand Re: Opening Festival this fall, which includes a number of multi-layered events including art installations, concerts, new plays and readings.
When putting together a playlist for All Routes Lead Downtown, the artist found himself not only picking songs that have caught his ear on a personal level but showcasing also anyone he felt was doing "cool stuff" in the local scene, as well.
"There are a lot of musicians out there in London making new and exciting music, and that's kind of what gets me excited, too," he said, adding it's great to see so much creativity going on in the Forest City. "There's always live music going on here, and it's great to just go to small venues and see some really good live acts. There really is something for everyone here."
And with more and more restaurants, eateries and other spaces embracing the draw of live music, sometimes, according to Richard, those experiences can come from unexpected places.
"I've noticed so many places that you might not necessarily think would put on a show really embracing it, especially now — everywhere from Palasad Social Bowl to Powerhouse Brewing Co. and more. They all just seem to want to support the community," he explained. "It's such a natural pairing . . . and they're seeing the benefits of having live music and what it does to a space in terms of making it welcoming, having a diverse audience and creating spaces for artists that are accessible and professional environments for a performing creator."
Just some of those artists featured on Richard's playlist include the deeply honest and emotional folk artists Noelle Frances, Polaris Prize winner and Fanshawe College alum Haviah Mighty, alongside alternative rockers and fellow nominees Status/Non-Status and Forest City London Music Award winners, Heart Attack Kids.
"It's not hard to find what makes London so special when it comes to the live music scene — there's a lot of things going on, a lot of little venues supporting artists," he said. "With an initiative like All Roads Lead Downtown, you're going to discover an artist you really like, start following them on their socials and realize they're actually more accessible than you thought. I think it's going to be a great experience."
Listen to Richard's playlist here.