"I support Keep London Local because businesses are really struggling right now… It's more important than ever to support local businesses so we can stay open and contribute to the community." – Natasha Sumner, Forget-Me-Not Flowers
Natasha Sumner is a true artisan with a passion for beauty, design, and detail. Since 2012, she has been the owner/operator of Forget-Me-Not Flowers in Covent Garden Market. As you enter the market from the west doors, there is an alluring explosion of colour, fragrant greenery, and a mix of merry gifts waiting to be purchased. The open-concept shop provides a unique sensory experience "My customers can grab a flower, touch and smell it before deciding to buy it."
The delightful combination floral/gift shop sits on the site of the first and oldest flower store downtown. Sumner sentimentally keeps an old bucket from Sharratt Flowers behind her counter as a tribute to years past. Sharratt Flowers has been a long-time staple flower shop in London history and opened a stall in Covent Garden Market where it first opened in 1845.
As time went on, the Market replaced their old market building, which is when Sharratt Flowers retired their Market spot. After two previous owners utilized the space, it's now the home of Forget-Me-Not Flowers.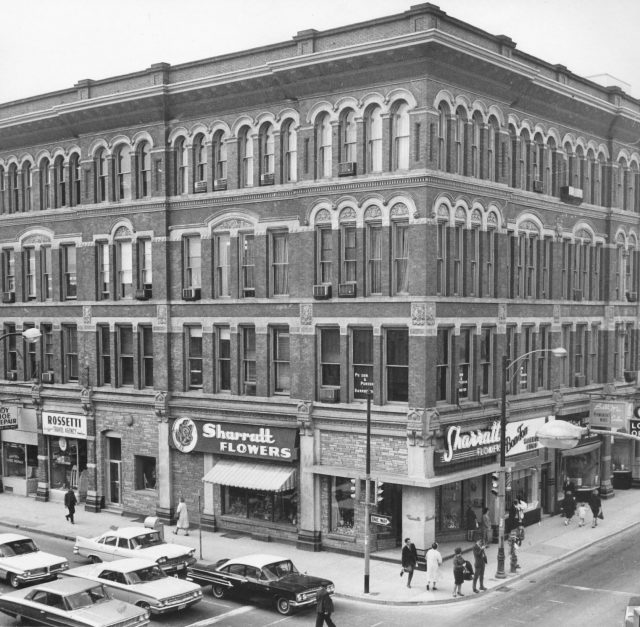 Sumner had always wanted to run her own small business. She had worked as a home stager prior to discovering the art of floral design. Working first as an employee at the store, she sought an opportunity for a new career path from a family member. Driven by her creative instincts, she enrolled in a two-year Floral Design program at Fanshawe College.
Forget-Me-Not Flowers is known for gorgeous floral designs. Sumner carefully listens to her customers. "I ask them to tell me about their loved ones so that I can derive inspiration from their life stories." The end result is deeply personal, exquisite arrangements and bouquets that truly represent the individual.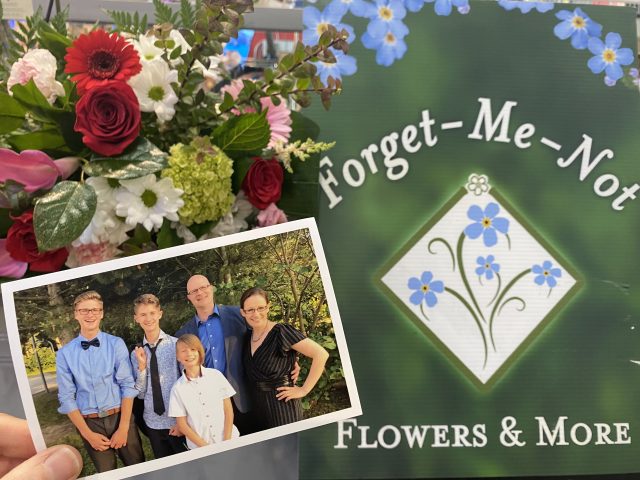 Weddings, funerals, showers, corporate events, Forget-Me-Not has many returning clients, even from all over the world thanks to a strong online presence. The shop also carries so much more than flowers; there is a wide array of plants such as tropicals, carnivores, succulents, bonsai, and even air plants. You will get expert advice on how to care for them whether you wish to buy a full-sized tree to a tiny palm sized-plant. The gift-wear is an eclectic mix of high-quality items sourced locally such as sturdy umbrellas, fine pottery to dream catchers.
Sumner also regularly contributes to her community through the "Adopt a Senior" program.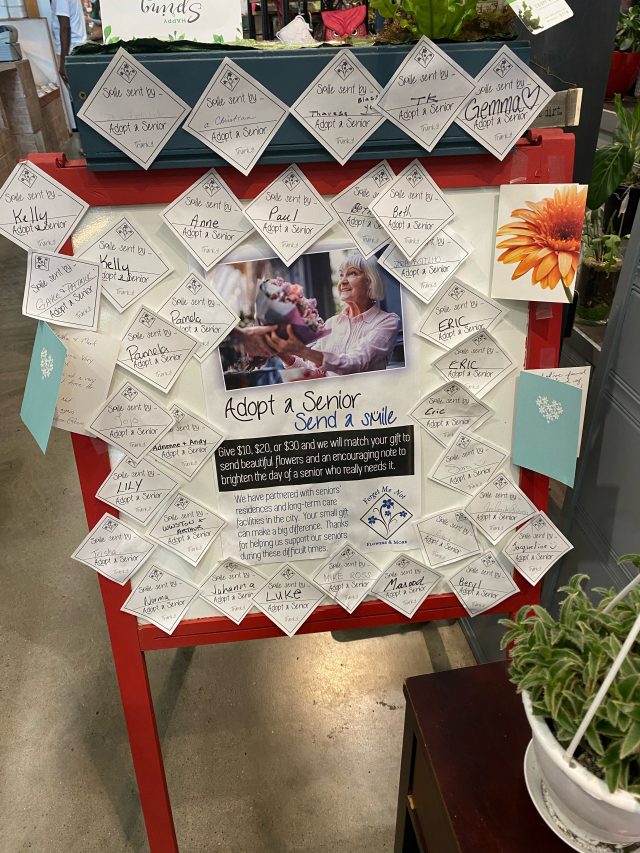 Customers can make a monetary donation in increments of $10, $20, or $30 with the business matching the donation. They then send beautiful floral arrangements and encouraging notes to senior residences and long-term care homes within the city. She also became a published author in a book of inspirational stories entitled "Courage for Freedom."
Sumner is a big advocate for Keep London Local, especially during the tough economic times of the COVID-19 pandemic. "Businesses are really struggling right now, and so many are closing down to never open again. It's more important than ever to support local businesses so we can stay open and contribute to the community." As a long-time vendor in Covent Garden Market, she whole-heartedly enjoys the camaraderie among the other merchants at the market as it "feels like a family."
Contact Forget-Me-Not Flowers (519)850-3300, or visit their website to place your order at www.fmnflowers.ca.
---
You can find Forget-Me-Not Flowers listed in our directory. Want to learn more about other local businesses? Our Stories section is updated every week as part of our Keep London Local campaign. Thank you for continuing to support the London community. #KeepLondonLocal