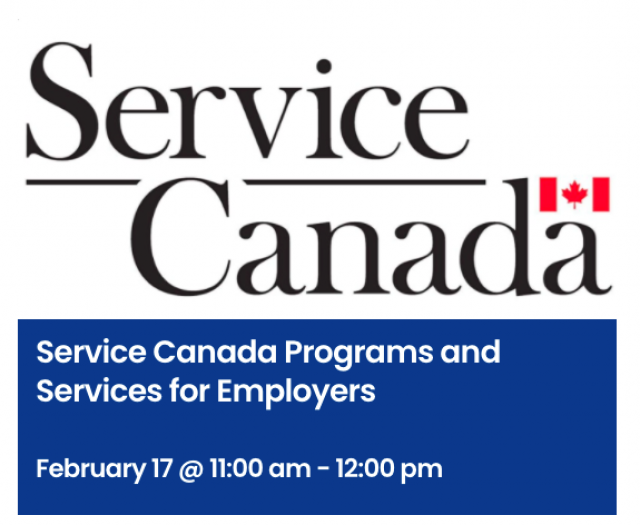 Service Canada Programs and Services for Employers Webinar
Join the Ontario Small Business Centre on February 17th at 11:00 am. Learn how to access Service Canada and enroll in various programs and services for employers. This session will include: Information on EI benefits, the Work-Sharing program, Job Bank, Labour Market Information.
---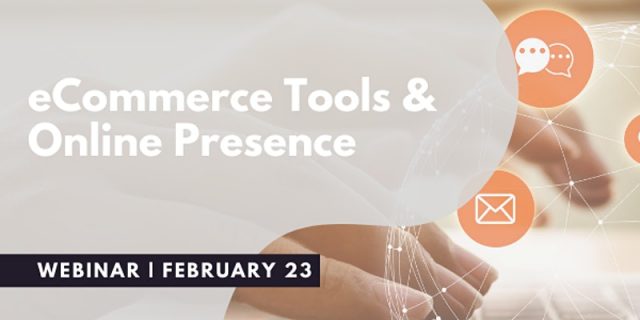 eCommerce Tools & Online Presence Webinar
It is critical in today's world that every organization has a strong online presence. Coping with COVID-19 has forced many businesses to do more online and has become more important to get your message out to the right people at the right time. Join the Small Business Centre on February 23 at 2:00 pm for this free webinar on eCommerce Tools & Online Presence. They will highlight some of the current best practices in tools and provide tips to get your business a more visible profile online.
---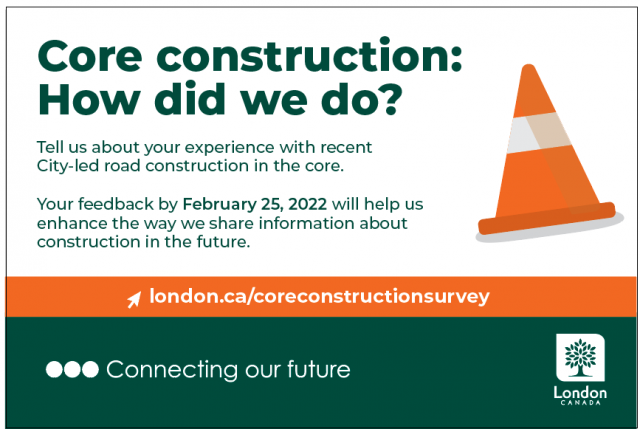 The City of London Requests Feedback on Core Construction from Downtown Merchants
The City of London would love to hear about your experience with the way the City communicated with you during recent construction in the core.
Please take their short survey and help them improve the way the City communicates with residents and businesses about construction in the future. Survey closes on February 25, 2022.
---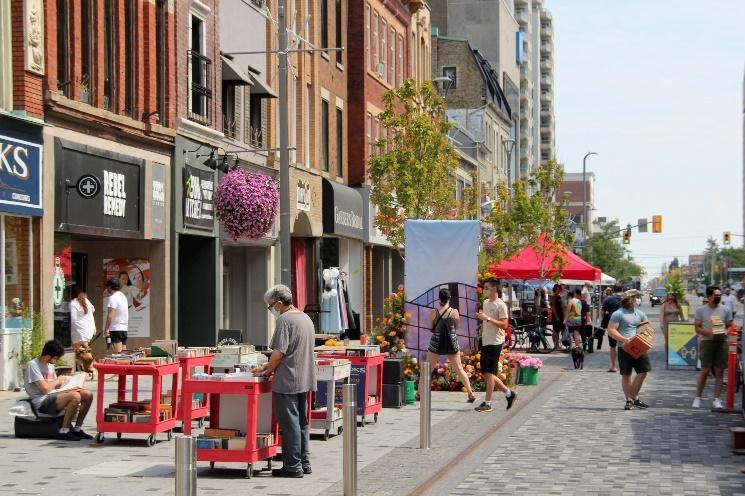 The City of London Request Feedback to Improve Events on Dundas Place
Did you visit Dundas Place for an event last year? Or do you have a suggestion for the types of events you'd like to see this year? The City is collecting feedback about programming on Dundas Place to help navigate this year's events. Please take the feedback form today.
---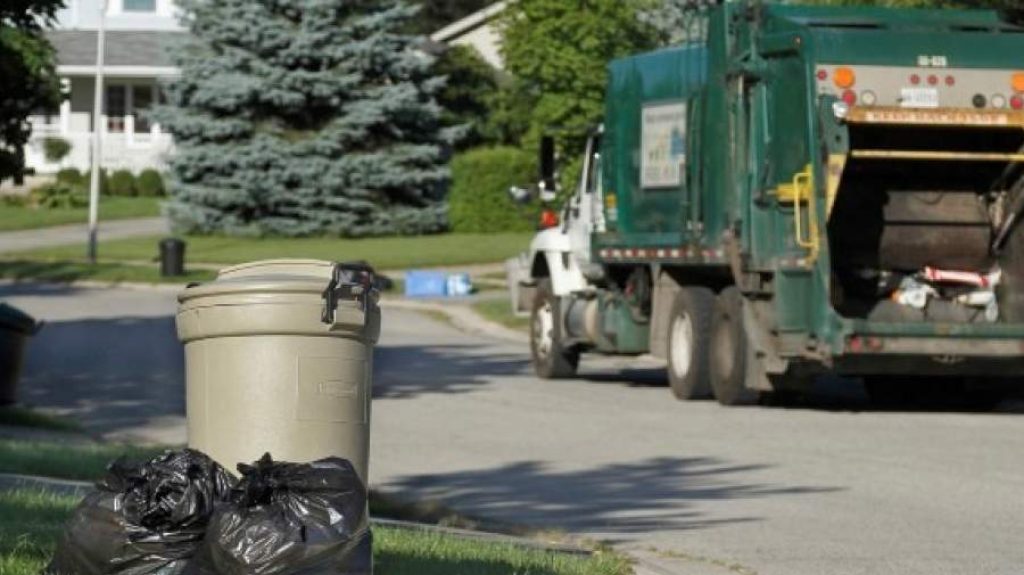 Core Area Garbage Collection Survey
The City would like to hear your thoughts on the garbage collection system that has been in place since July 2021. Please share with them how the changes to the Core Area garbage collection have impacted your business or property, and then please add any other comments you might have.
---

Cannabis Wiki Conference & Expo
The CannabisWiki Conference & Expo is coming to London, ON on June 15th and 16th. They are anticipating 5000 – 10,000 attendees, and they'd love to showcase the city of London, and more specifically Downtown London. Many of the sponsors will be looking to host events at local venues during those 2 days, and they'd love to create a shortlist of venues who are interested in being considered for hosting these events. The sponsors will then use the shortlist to select a venue for their events.
If your venue would like to be placed on this shortlist please let them know, and provide a few details (size, capacity, types of events venue is best suited for/interested in; brunch/luncheon/cocktail party/after party etc.). The sponsors have budgets for these, and will work directly with venues that they select to organize the event. Interested? Contact Janelle Powell at janelle@cannabis.wiki.
---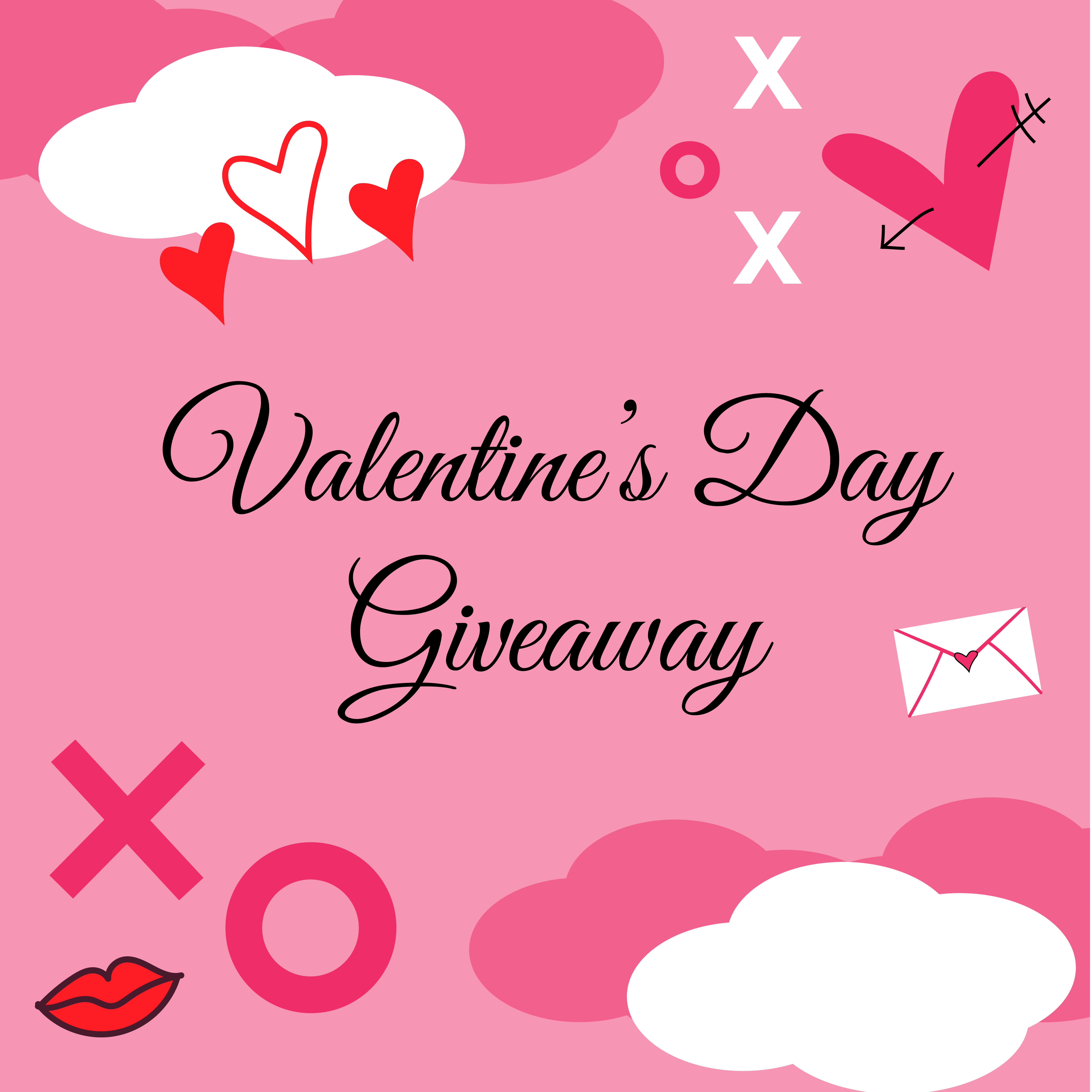 Downtown London's Valentine's Day Activities
For Valentine's Day this year, Downtown London is hosting two awesome contests for Londoners to win a Valentines Day themed gift basket and some Downtown Dollar Gift Cards! These contests feature various businesses within our boundaries including Hasbeans Coffee, Garlic's of London, the Chocolate Factory, Budweiser Gardens and Reimagine Co. Learn more about these contests on our Instagram page!
---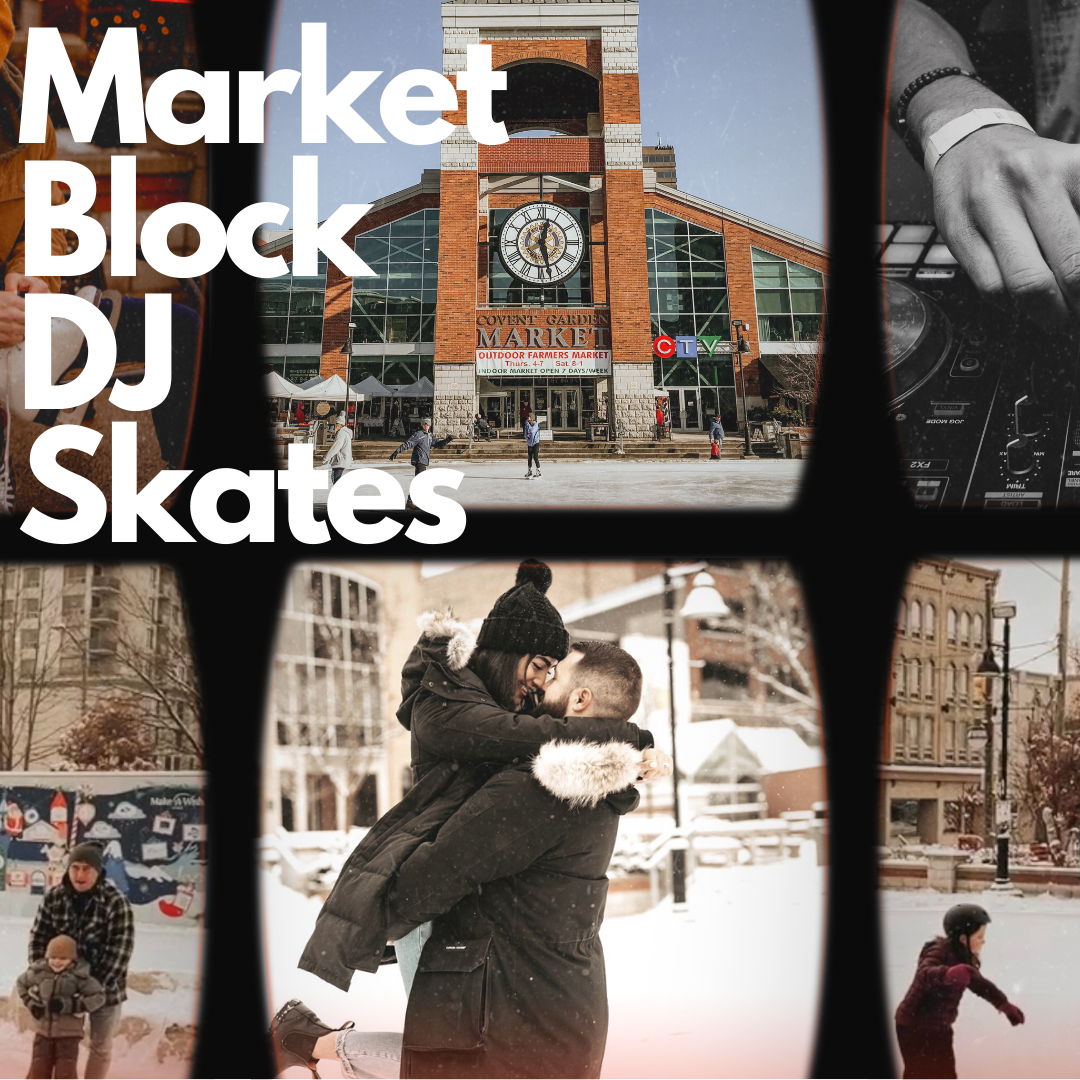 Market Block DJ & Skates
Starting on Friday, February 11th from 4-8pm, Covent Garden Market, the City of London and Downtown London have partnered up for Market Block DJ & Skates. This fun winter event will take place for eight different days leading up to February 26th from 12-4 pm. Some of the activities at the event include ice skating, DJs, fire pits, light projections, Downtown Dollar Gift Cards, and much more! We hope to see you there!
---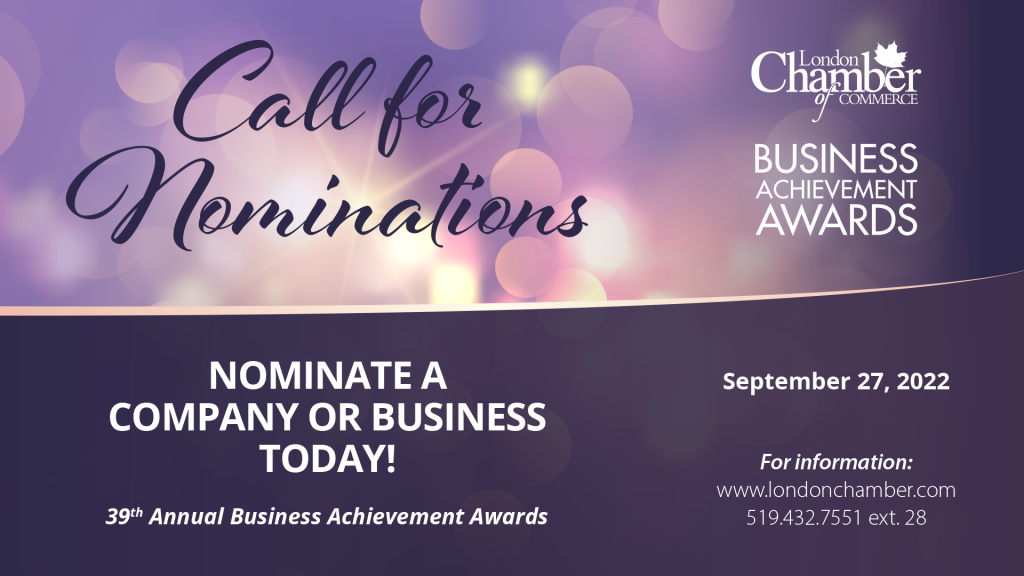 Nominations for the Business Achievement Awards
Are you unsure of how to brand your business? Looking to refresh your existing brand? Join the Small Business It has been a difficult year for many businesses in London, but it's still important to celebrate our achievements as a business community. We are still optimistic that the London Business Achievement Awards will continue to be the largest in-person business awards gala of its kind in Canada.
The event is scheduled to take place in person at RBC Place on September 27, 2022.
---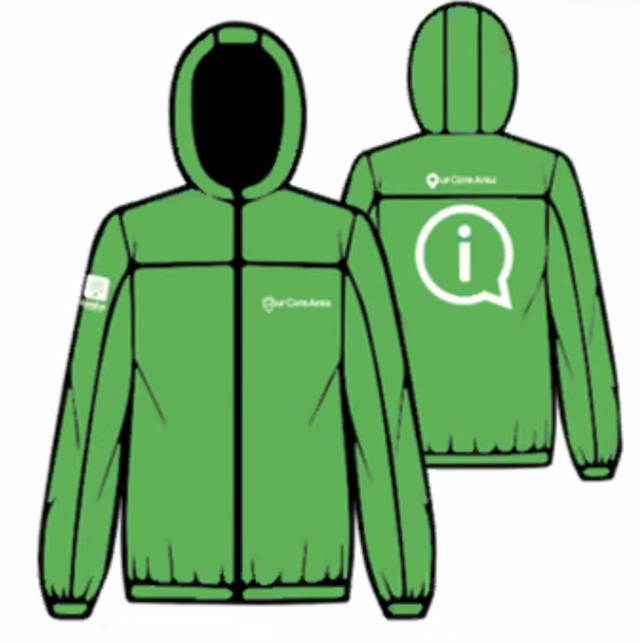 City of London Core Area Ambassadors
Have you seen the new Ambassador team out on the street? They are here to foster a welcome and friendly atmosphere for our businesses, employees, and visitors of the downtown! This team is available to identify needed service requests and respond to questions or issues you may have about the downtown. You can reach them at (519)-661-2489 ext 7455 or corearea@london.ca
---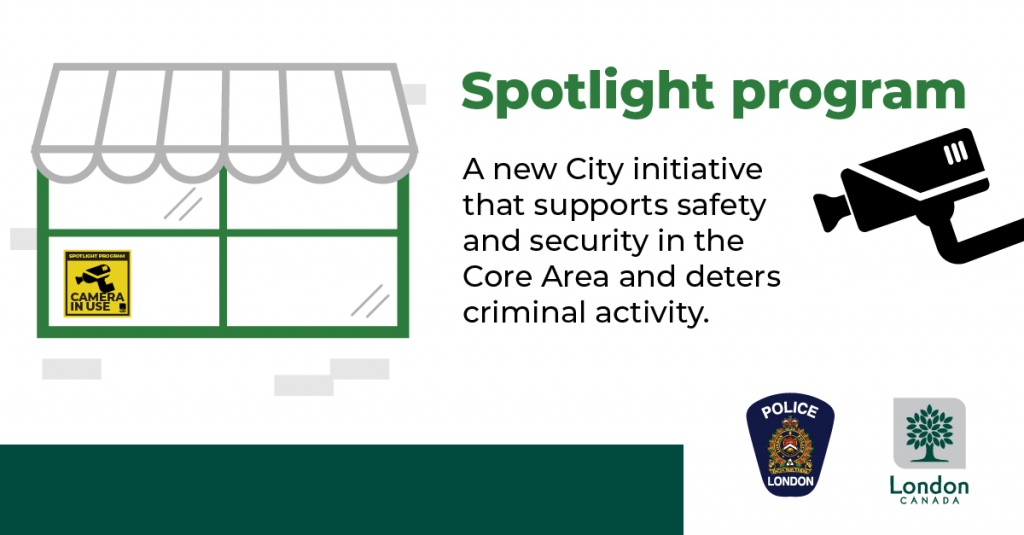 City of London Spotlight Program
The spotlight program is a new City initiative that supports safety and security in the Core Area and deters criminal activity. Through the program businesses in the Core register to receive a Spotlight program sticker to display in their storefront window. This sticker identifies that there are cameras actively monitoring the storefront area. Learn more about the Spotlight program at london.ca/spotlight.
---
Ontario Launches Additional Supports for Small Businesses
Ministry of Economic Development, Job Creation and Trade

The application portal will be open from February 9 to March 11 for applications from:
Newly established businesses
Businesses that may not have previously applied to the Ontario Small Business Support Grant in 2021
Businesses that were previously deemed ineligible but are now eligible.
In order to be eligible, applicants will need to confirm that they:
Had fewer than 100 employees as of December 31, 2021
Were an active business as of January 14, 2022
Were required to close indoor operations on January 5, 2022.
Eligible small businesses for the OSBRG include:
Restaurants and bars
Facilities for indoor sports and recreational fitness activities (including fitness centres and gyms)
Racing venues, casinos, bingo halls and gaming establishments
Performing arts venues and cinemas
Museums, galleries, aquariums, zoos, science centres, landmarks, historic sites, botanical gardens and similar attractions
Meeting or event spaces
Tour and guide services
Conference centres and convention centres
Driving instruction for individuals
Before- and after-school programs.

The OSBRG User Application Guide provides additional information about applying for the grant. The Ministry of Economic Development, Job Creation and Trade emailed eligible businesses that qualified for the Ontario Small Business Support Grant in 2021, and were subject to closure again on January 5, 2022, as they have been pre-screened and do not need to apply for the OSBRG. But they may be asked to confirm their continued eligibility.
For more information on available business supports, please visit: Businesses: Get help with COVID-19 costs | Ontario.ca
If you need help, our call centres are open from Monday to Friday from 8:30 a.m. to 5:00 p.m., excluding government and statutory holidays. The call centres are closed on Saturday and Sunday.

Toll-free: 1-855-216-3090
TTY: 416-325-3408
Toll-free TTY: 1-800-268-7095
---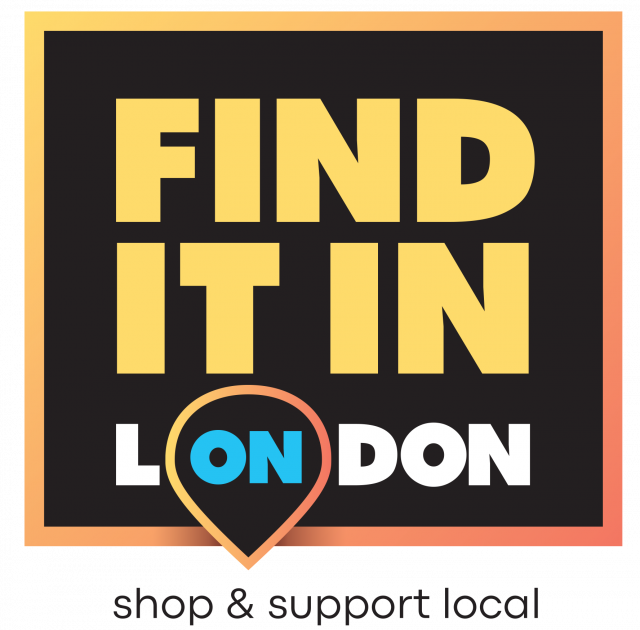 Find it in London Campaign
You're invited to join the Find it in London campaign! This city-wide effort is in collaboration with Tourism London, Argyle BIA, Old East Village BIA, Hamilton Road BIA, Hyde Park BIA, and Downtown London BIA. This campaign is to create a sense of community while also stimulating economic growth across the city for our businesses. There is no cost to your business to be involved … and there are other opportunities as well! Your business will be listed in the online business directory on the campaign's website www.finditinlondon.ca . You have the opportunity to be included in future activations that will bring customers to you!
---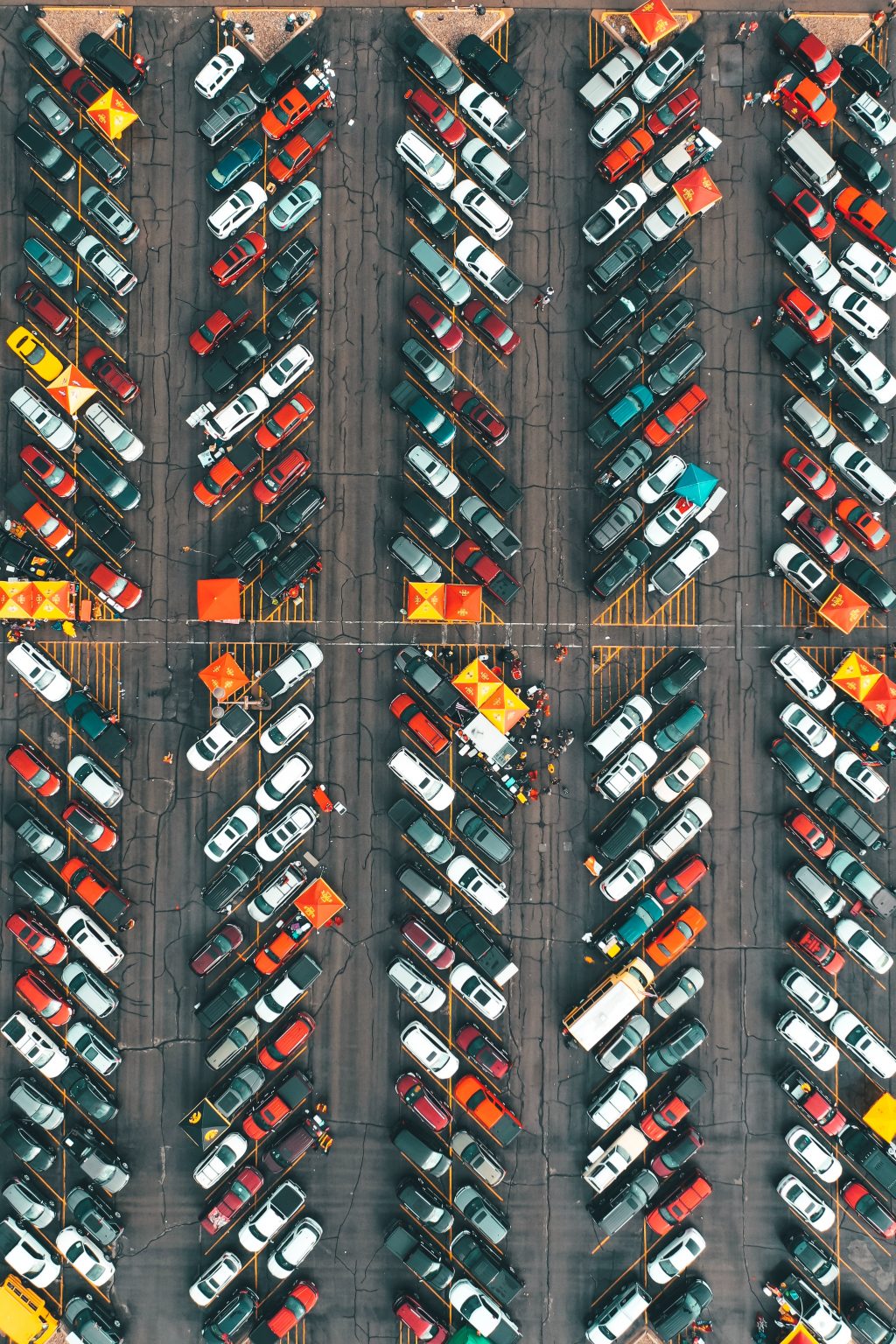 FREE Parking has been extended!
Citi Plaza offers 1 hour FREE parking Monday through Friday and 2 hours on the weekend. The City of London has extended the free parking program in Downtown London for the time being.

On the HonkMobile app, Londoners can use the promo code 'CORE' to receive two hours of free parking. This is only valid for on-street and municipal parking and excludes privately managed spots.

Drivers are still able to park for free up to one hour along Dundas Place with no code required. Anyone not able to use the HonkMobile app can also phone Parking Services at 519-661-4537 to arrange the discount.
---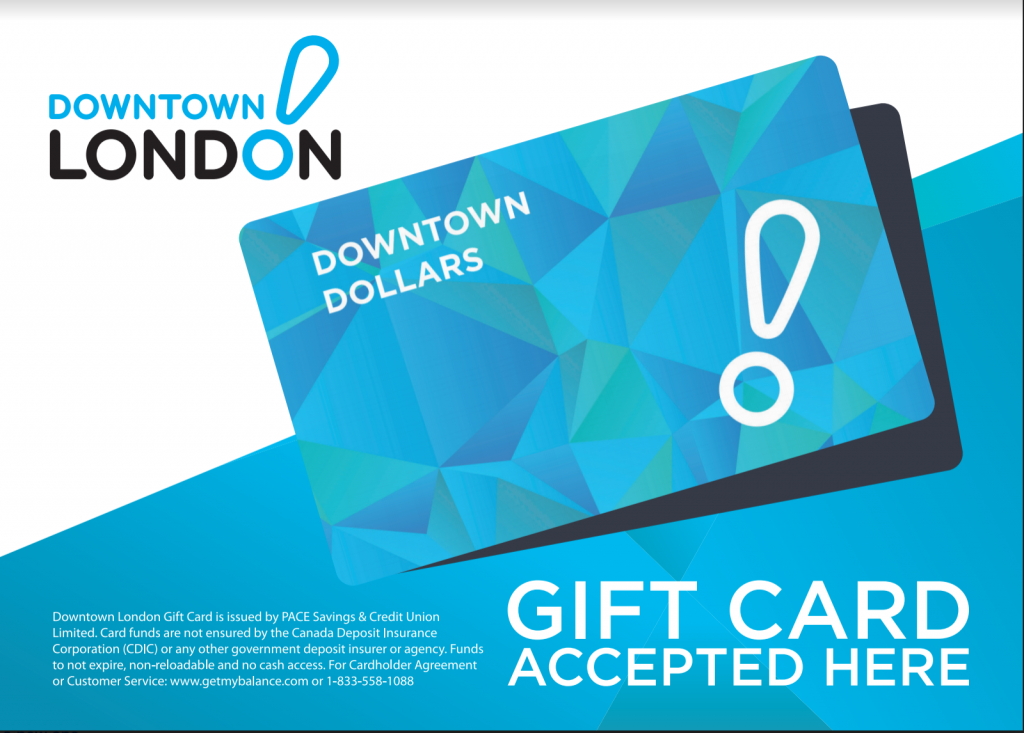 STEPS TO THE DOWNTOWN DOLLAR SYSTEM UPDATE
As a Downtown London business, you have the opportunity to accept Downtown Dollars and Construction dollars as a form of payment. These dollars can only be spent in the Downtown Core and Old East Village, encouraging local spending and bringing people to our boundary!
Do you already accept Downtown Dollars?
We are moving to a gift card system. There are a few steps you need to complete to ensure you will be ready to assist customers shopping with the new gift cards. We are planning to release these this summer.
Process a transaction with the details provided in this link as you would a regular credit transaction. (You can type in these numbers on your debit/credit machine)
This is a test account, so the transaction will come up as DECLINED. This is a good thing!
Enter your information on the form in the same link that will ask for the business's name, location, phone number, and your signature. Submit this form once it is completed. It will ask for your email after you have clicked submit.
This will send an email to your account from "Adobe Sign" confirming that your virtual signature was your own. You need to click CONFIRM YOUR EMAIL in this message for your sign up to be complete.

*If you would like downtown dollar gift cards to be used as a transaction method on your online platform/e-commerce site, simply attempt a purchase with the same numbers as step #1. It will also decline and successfully set up your system.
More Information:
Payment is automatically deposited into your account when a customer makes a purchase using the gift card, much like a debit or credit transaction. You no longer will have to hold on to paper bills to bring to the office for redemption. Paper bills will still be in circulation and can be accepted as we continue to phase them out.
Should you have any questions or concerns, or would like to join this program, please contact either Colleen (colleen@downtownlondon.ca) or Vicki (vicki@downtownlondon.ca).
---
Financial Assistance
Click here for a list of curated grants and loans available to small businesses from a variety of sources (Federal, Provincial, Municipal, Private).
---