Think of this newsletter as your one-stop-shop for news and opportunities impacting your business.
---
In this Issue:
Naloxone in the Workplace Training
2023 Patio Map Sign Up
Shop London 2 Win Feedback Survey
CFIB Health & Safety Refresher
Sharps Disposal Kits Available
Film London – Get Your Business on the Big Screen
Digital Main Street Grant is Back!
How to Process Downtown Dollar Gift Cards
Monthly Event Calendar
---
Naloxone in the Workplace Training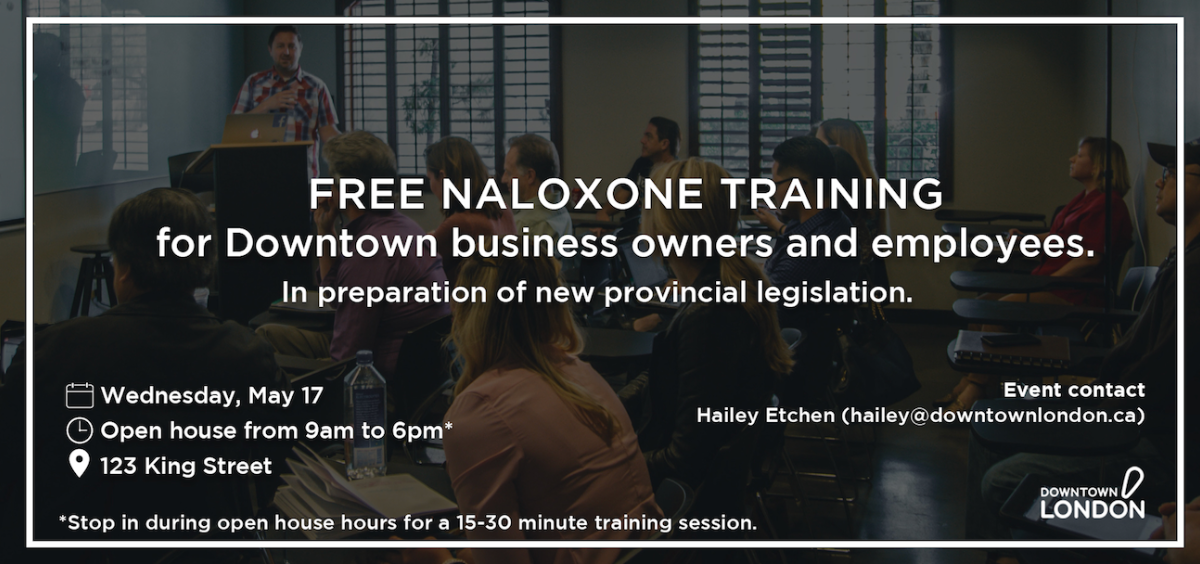 n partnership with Shoppers Drug Mart (431 Richmond St), Downtown London is providing free naloxone training to Downtown businesses and employees. A pharmacist will be conducting the training and will be available for questions and concerns at the Downtown London office from on Wednesday, May 17 from 9am to 6pm. Please stop by anytime during open house hours for a 15-30 minute training session. Walk-ins are welcome but registration is encouraged.
---
Please submit your patio even if you see
it plotted on the map below.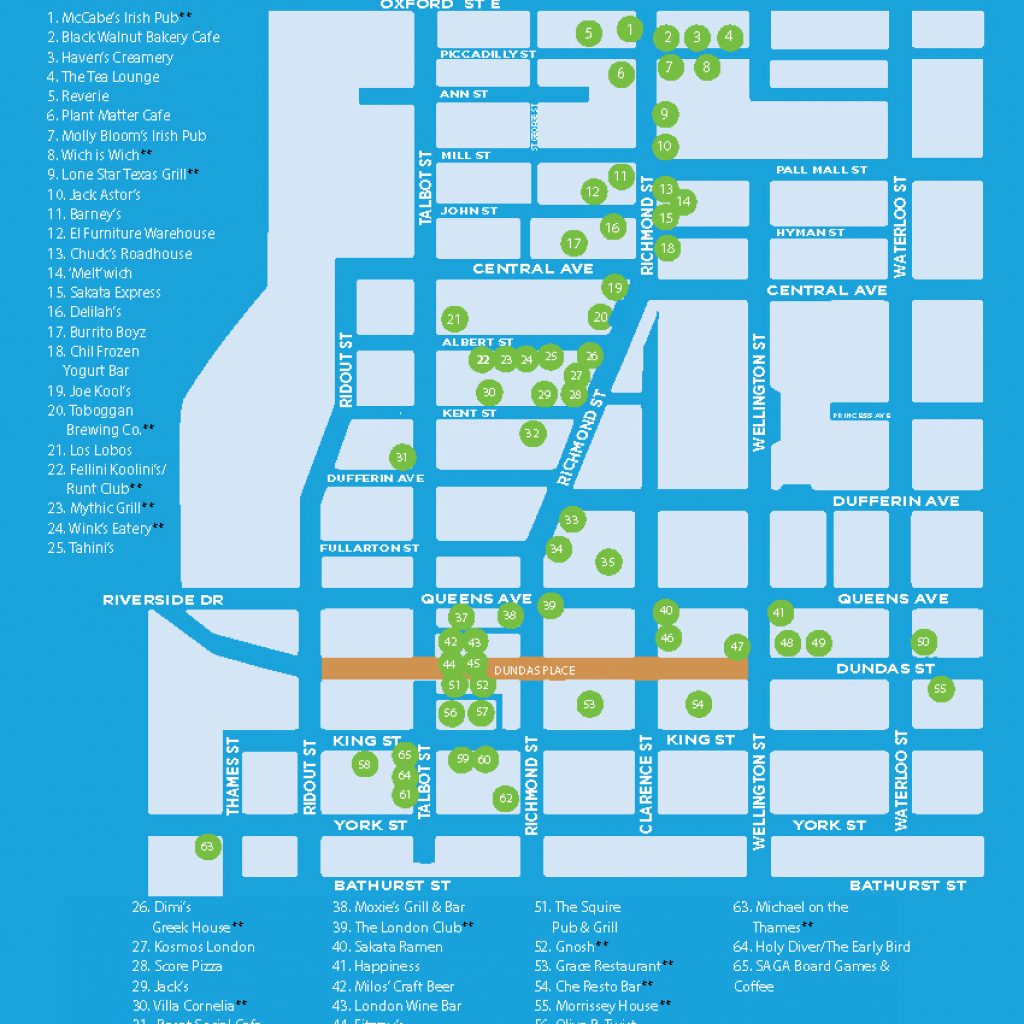 Make sure you complete our form to sign up to be listed on our Downtown London 2023 Patio Map!
Deadline to be included on map: Wednesday, May 10 at 4:30pm
---

Shop London 2 Win is almost over, and we want your feedback! Please complete the short survey to provide the Shop Local 2 Win team valuable insight into how businesses felt about the contest. 
---
CFIB Health & Safety Refresher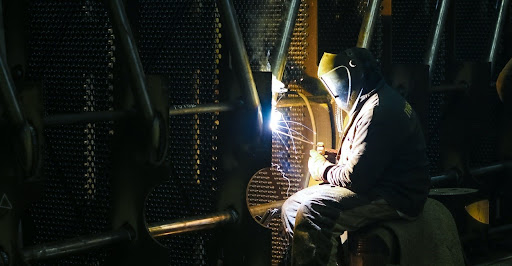 The Canadian Federation of Independent Business would like to remind you that as an employer, you play an important role in preventing workplace injuries and promoting a safe and healthy workplace. In fact, under the Occupational Health and Safety Act (OHSA), you have a legal obligation to properly inform, instruct and supervise your employees and to do everything you reasonably can to protect them.
---
Sharps Disposal Kits Available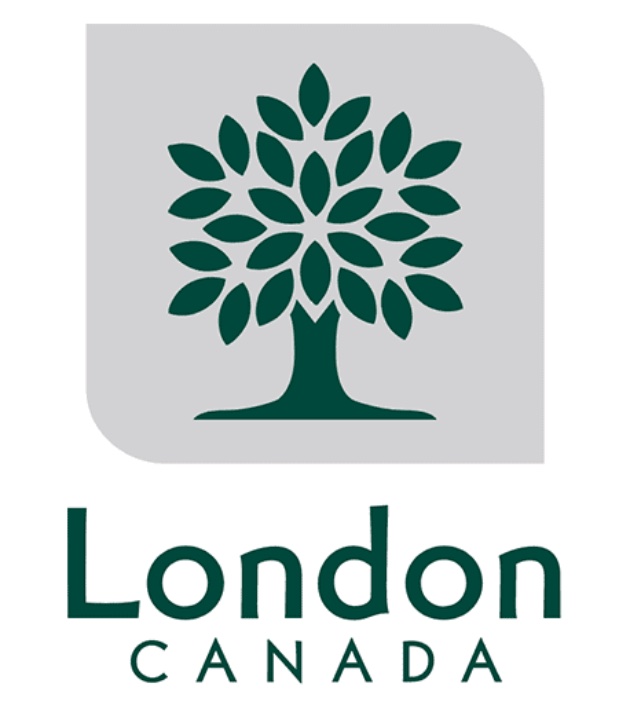 Residents and businesses in the Core Area can receive a sharps disposal kit from the City of London to help them safely dispose of sharps on their private property. These kits include tongs, gloves, a receptacle for sharps and information on how to safely pick up sharps.
Visit the Dundas Place Field House at 179 Dundas Street from Sunday to Tuesday, 8 a.m. to 7 p.m. and Wednesday to Sunday, 8 a.m. to 10 p.m. to pick up a sharps disposal kit.
---
Film London – Get your Business on the
Big Screen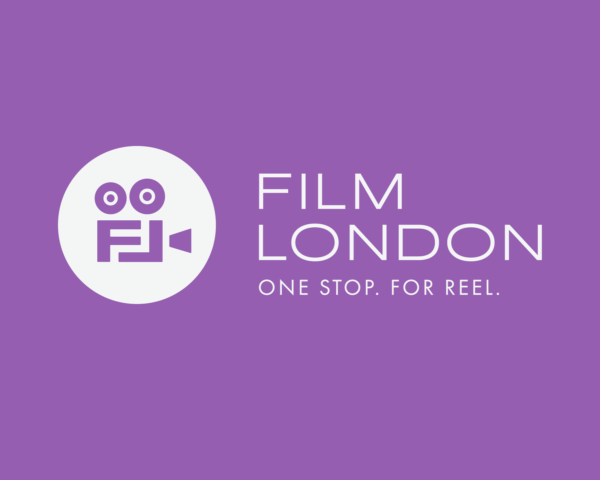 Did you know that London's film industry is growing? Film London has put together a helpful resource to help Londoners register their property as a film location. Registering your property as a film location has many benefits: extra income, exposure, and free maintenance — just to name a few! If you are interested in listing your business as a film location, please visit Film London for more information.
---
Digital Main Street Grant is Back!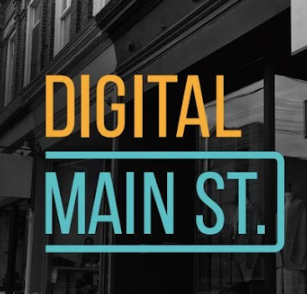 The Digital Main Street Ontario Grants Program is back and available for all London businesses who qualify. This program provides Digital Transformation training, consultation and guidance, and the opportunity to apply for a grant of up to $2,500. The London Digital Main Street Team is run through the Hyde Park BIA, but is available for all Downtown businesses.
---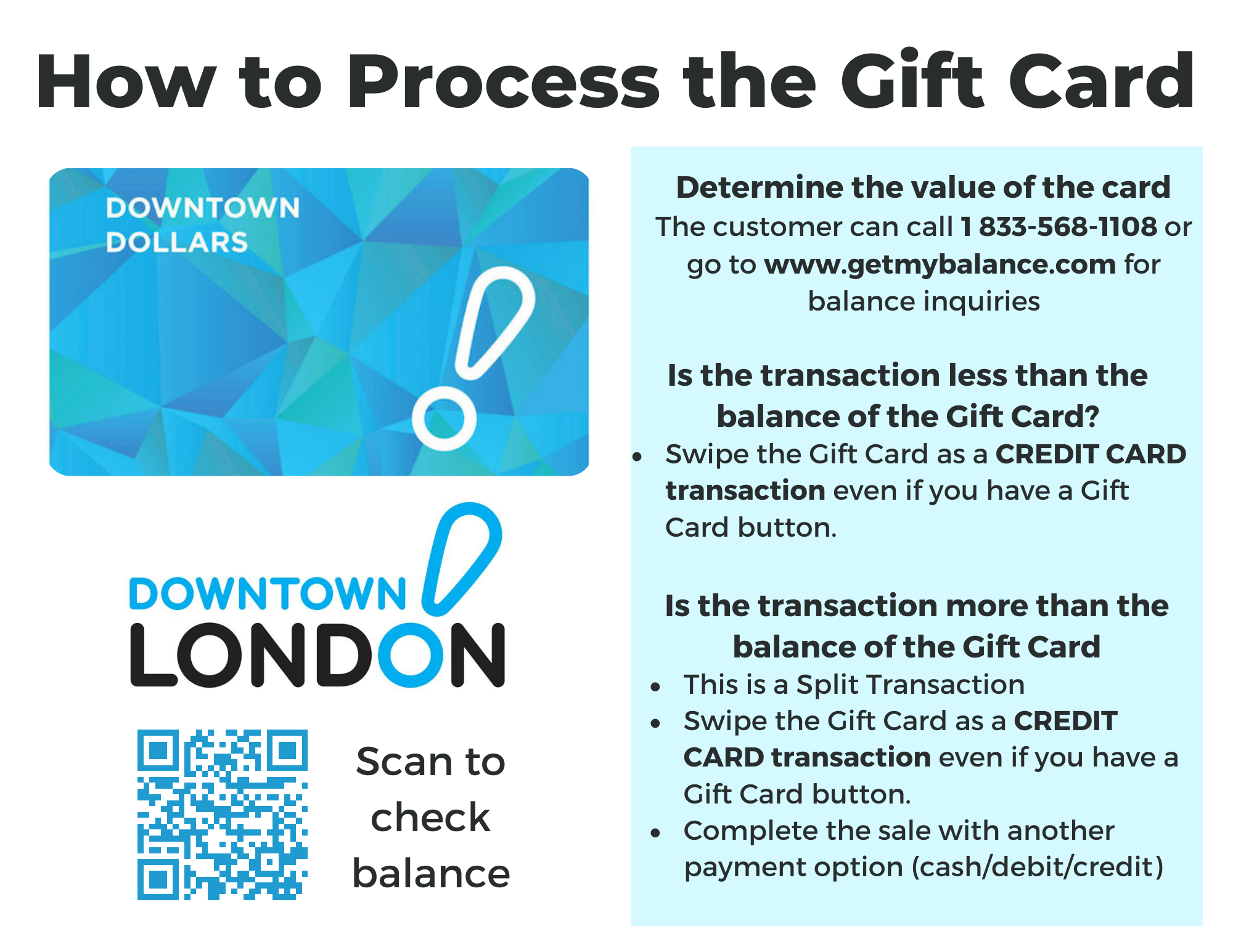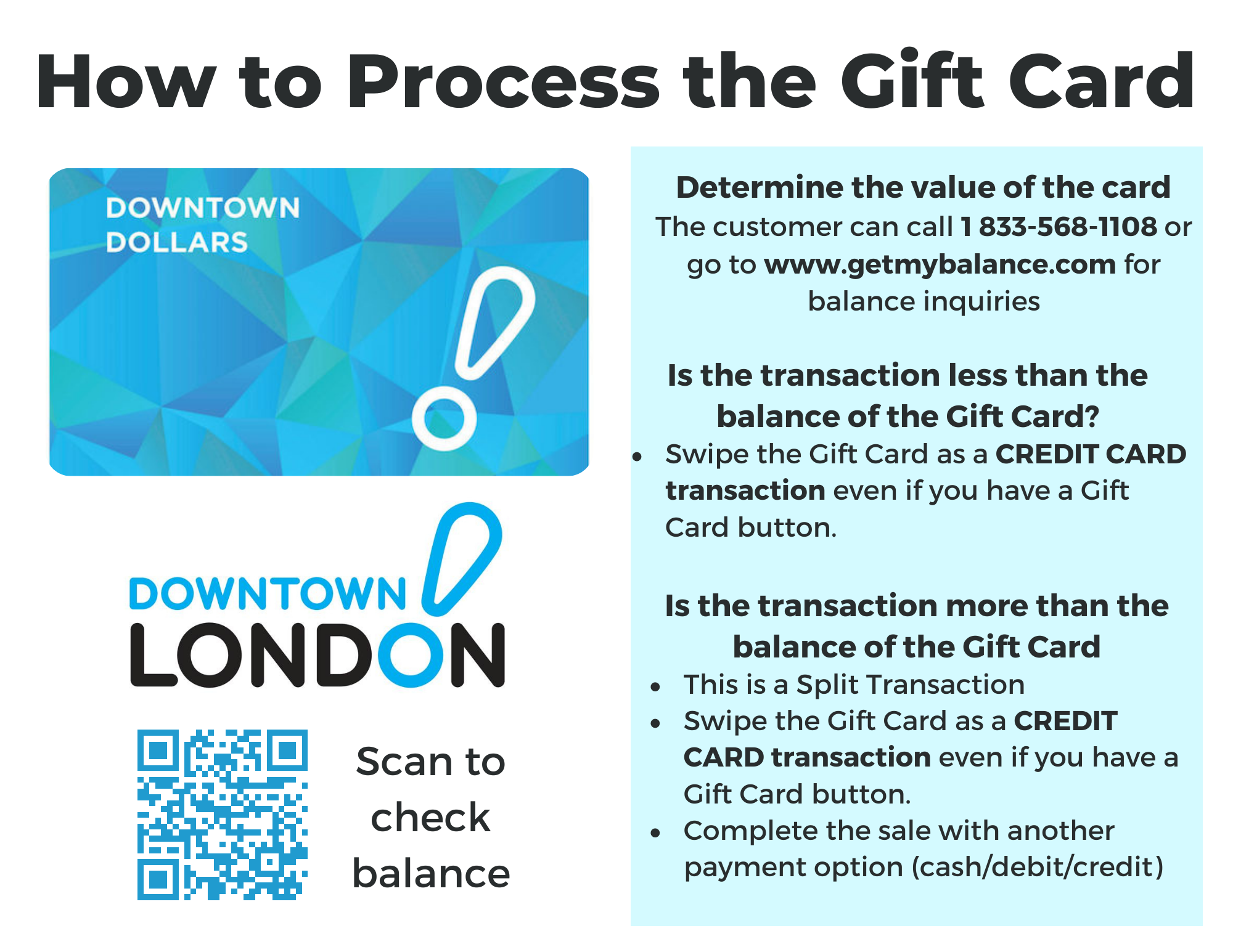 Interested in signing up? Reach out to Hailey (hailey@downtownlondon.ca)
for support!
---
Get your event included in the monthly
Downtown Calendar!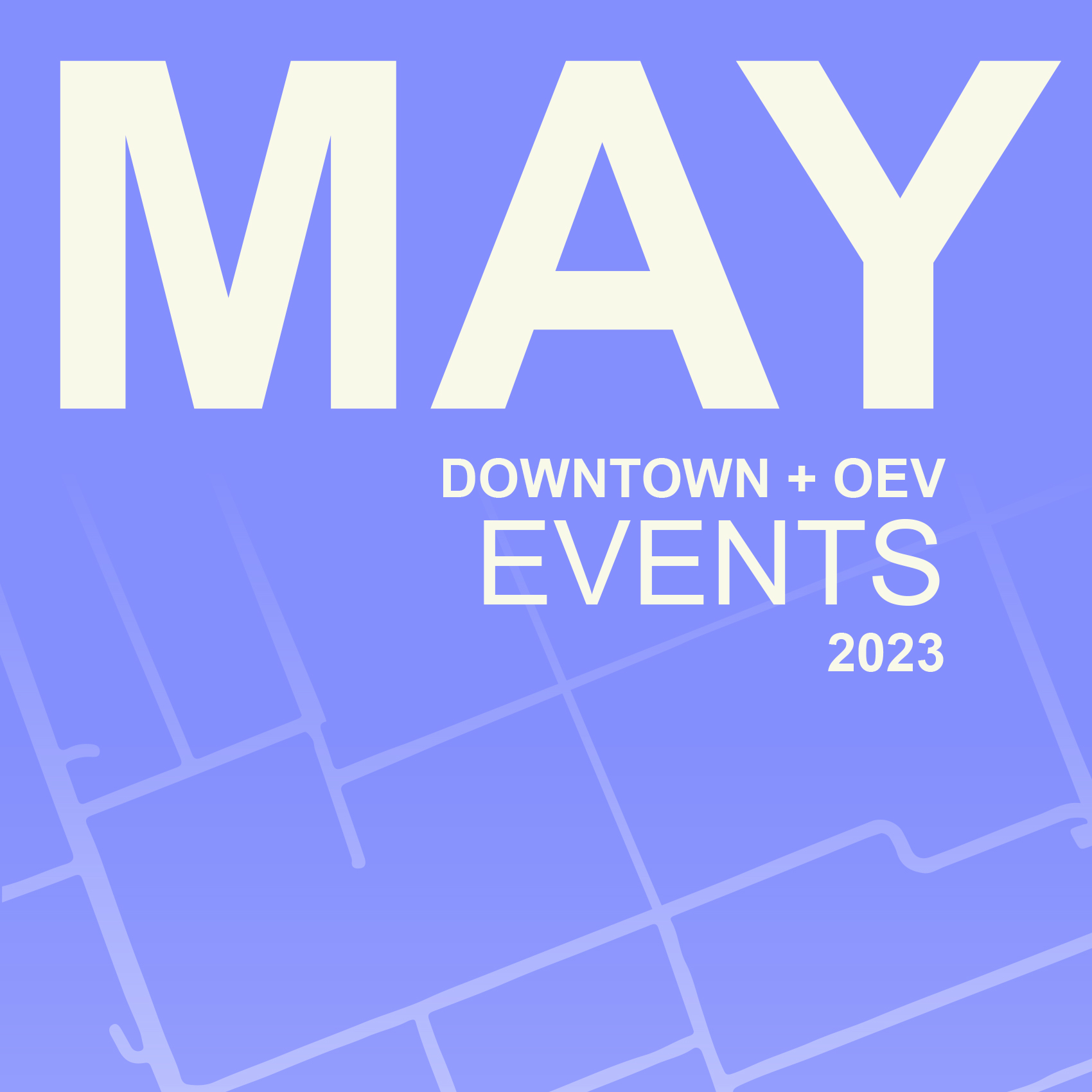 Is your business putting on a public event in the upcoming months? Do you know of any public events you want to share with the community?
Submitting your downtown London-based event to the Tourism London website will ensure it's included in the following Monthly Events Calendar! 

Important: You must submit your event happening to the Tourism London website before the 15th of the previous month to be included in the next month (Ex: you have an event in June, submit it before May 15). Your email will go directly to the team who will review this information. Please be advised if the event is outside of the downtown core, it may not qualify as a Downtown London event, and therefore not be included within the Monthly Events Calendar.
---
Downtown Dollar Gift Cards
Downtown Dollars encourage local spending and are a great gift for the "tough to shop for" people in your life. Sign up here to receive Downtown Dollar Gift Cards as a method of payment from customers. Reach out to members@downtownlondon.ca for gift card set up and assistance!
---
Financial Assistance
Click here for information about grants and loans available to small businesses.
---